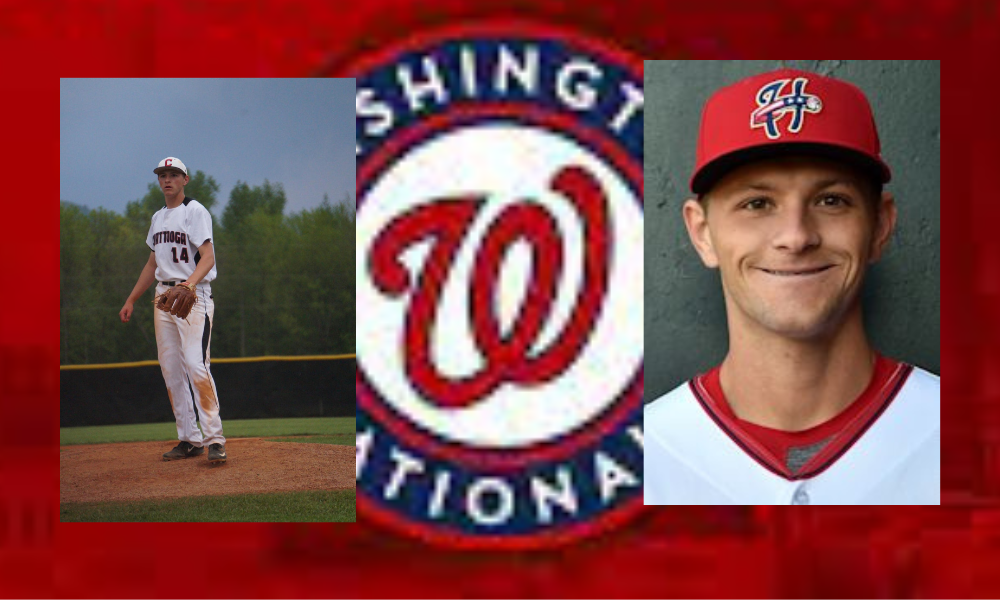 Amos Willingham's dream has came true, he's been called up to the big leagues.

The Nationals selected Willingham from Triple-A Rochester on Monday, Jesse Dougherty of The Washington Post reports.
Willingham began turning heads in Double-A Harrisburg after he made 10 shutout appearances while striking out 14 batters through 10.2 frames. While his stats dipped a bit following his Triple-A promotion (3.46 ERA and 1.46 WHIP through 13 IP), he's now earned his first call up to the big leagues. Willingham will add depth to Washington's bullpen and likely serve in middle relief.
Charles Culberson coached Willngham for travel ball during high school had this to say about Willingham: "Amos was a humble kid, great character. Quiet, but was all business when he was at baseball. Amos played 3rd and 1st some he like to hit, but I believed his future was on the mound . Amos was very easy to coached, he listened well and worked on the things he was asked. Amos out of high school was 85-87 went to Snead state junior college then signed at Georgia Tech. Now he's 95-99/100. Amos has worked extremely hard to give himself a chance to live his dream. Now that dream has come a reality. I'm proud of Amos and his call up is well deserved. I couldn't be happier for him and his family."
Willingham, 24, has spent his entire professional career with the Nationals, who selected him in the 17th round of the 2019 draft.
Willingham transferred to Georgia Tech after two years at Snead State. Willingham just completed his junior season with the Yellow Jackets with an 8-2 record and a 5.19 ERA with 42 strikeouts.
Georgia Tech head baseball Coach, Danny Hall had this to say about Willingham: "We dipped into the JUCO route to get him. He grew up in Georgia and again is a 6-4 right-hander that's a really good pitcher. He is already throwing 90 or better with a good breaking ball and a good change up. He is a really smart kid."
After graduating from Chattooga High School Willingham attended Snead State Community College in Alabama. He appeared in 14 games on the mound for Snead State, including making 11 starts as a freshman.  As a member of the 2016 high school class, Willingham was ranked as the No. 8 right-handed pitcher in the state of Georgia and the No. 177 righty nationally by Perfect Game. He received a 2015 PG Underclassmen All-American High Honorable Mention at Chattooga.
Willingham, also played in the field at first and third base, went 5-2 on the season with three complete games, a 3.66 ERA and at total of 48 strikeouts with over 66.1 innings pitched. He lettered for two seasons at Snead State, spending time at pitcher and third base, and was named captain his second year.  Willingham was named a third-team NJCAA Academic All-American, and a three-time Dean's List student at Snead State. Willingham was a four-year letterman at Chattooga and earned captain honors his final two years and was a two-time Rome News Tribune all-Area selection and first-team all-Region for 7-AA.
He is the son of Jan and Britt Willingham and has one sister, Tori.