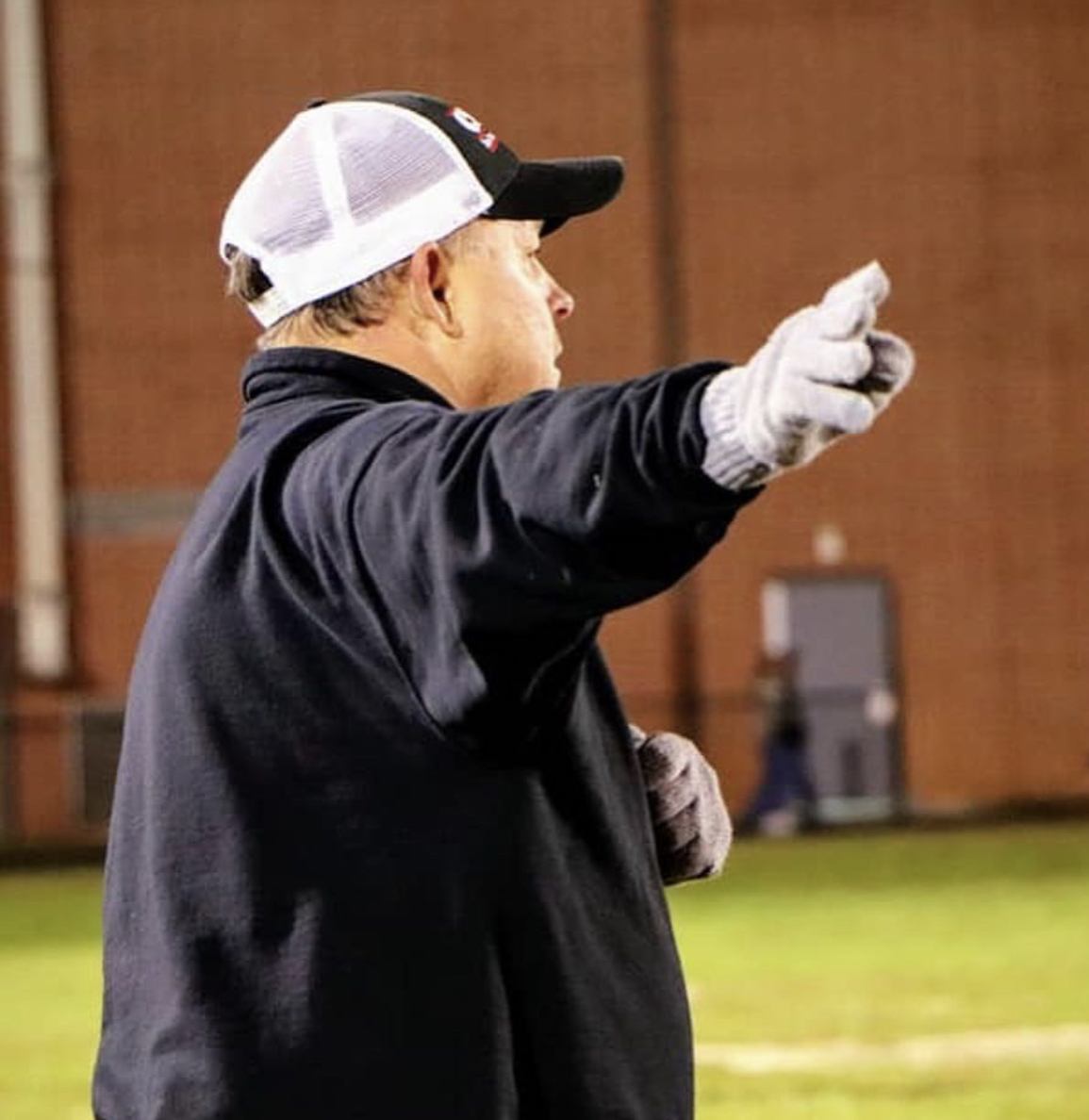 Chattooga High School Head Football Coach, Charles Hammon loves kids and football. For the past six years, Coach Hammon has spent much of his time shaping and developing students in the weight room, and players on the football field, while preparing them for life. However, late Thursday afternoon, Interim Superintendent Jared Hosmer said he was informed by Coach Hammon that he is resigning his coaching duties at Chattooga High School effective 12/5/19.
Hammon was coaching the Summerville Middle School football team back in 2014 when he got the call from then Superintendent Jim Lenderman to take over the struggling high school team. The Indians were coming off of back-to-back 2-8 seasons and Hammon faced a very uphill battle. It wasn't just a new team to coach. This would be a project that required a complete change in culture and style. The Indians had developed quite the reputation as Region 7AA's most penalized team and it had been five years since the Indians saw a winning season. Hammon embraced the challenge, set about building a coaching staff, and began the climb.
Tribe Pride
His team would finish the 2014 season 4-7 and made the playoffs for the first time since 2009. Hammon would experience only one other losing record in his regular-season tenure at Chattooga. The Indians lost that playoff game by just three points to Rabun County and, the following year, Hammon's Indians went 7-4, made the playoffs again, and each of the losses were one-possession games. By 2016, the Indians didn't just make the playoffs, after a 6-4 (arguably the best 6-4 team in history), regular season, Chattooga won their first two playoff games for the first time in school history, by a combined score of 82-21, before falling to Hapeville Charter. The 8-4 season lost a lot of senior leadership, including the Foster Twins, Isaac and Isaiah, and the following season's 4-7 record reflected that. But the Indians still made the playoffs, stretching the streak to four years.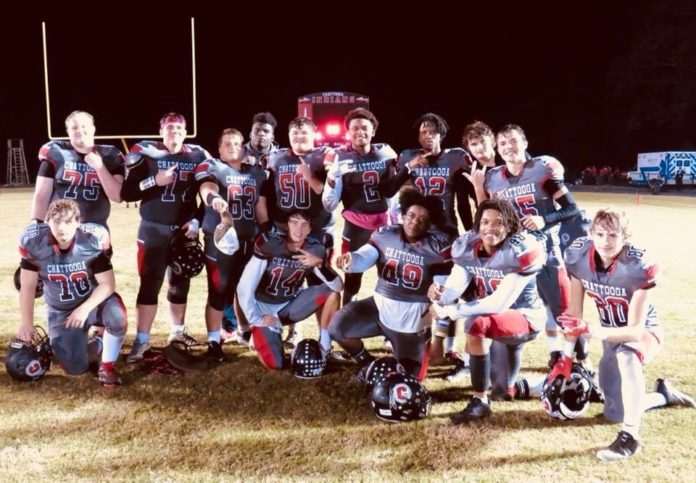 In 2018, Hammon led the Indians to another milestone following an 8-2 regular season. Chattooga finished 2nd in Region 7AA and hosted the school's first Home Playoff Game which was a hard-fought 7-6 win over Washington. Another painful loss to Rabun County didn't mar the 9-3 season and the Indians were back in 2019 to make the playoffs for a record 6th consecutive year.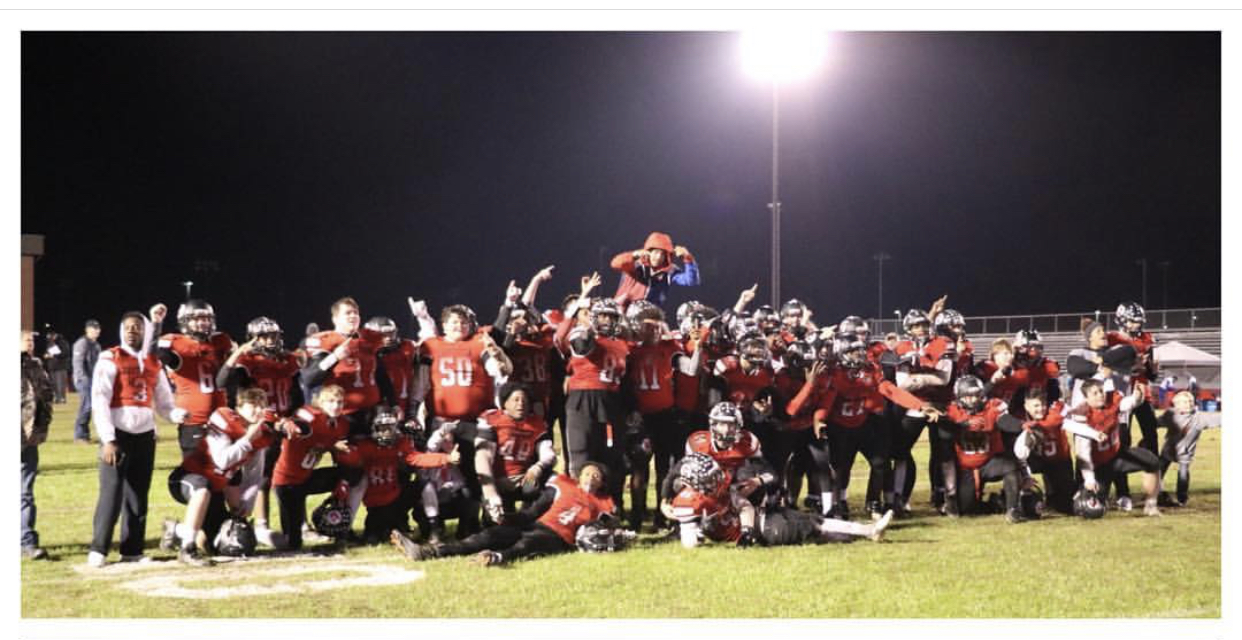 Hammon's overall record of 37-31 doesn't take into account the record performances under his tutelage nor the growth of the program under his mentorship. The Chattooga Football program has been changed from the ground up and that perception has been felt by every team that has played against the Indians. Hammon's teams were always fierce competitors led by a gentleman field general. Hammon was never one to run up a score against an outmatched foe, and his teams never quit in the face of superior talent.
Hammon joins Defensive Coordinator, Bob Smith, in taking time away from coaching. Smith to retirement, and Hammon to spend some valuable time with his own daughter, Macie. After devoting countless hours to coaching everyone else's children, Coach Hammon told AOG, "I'm going to be a volleyball Dad for a season, and then coach again if Lord Willing." Macie's senior volleyball season will become his primary focus instead of the X's and O's of football. Hammon didn't rule out coaching in the future. After his daughter graduates, Hammon will likely return to the gridiron.
Hammon still resides in Alabama and, according to Hosmer, Coach Hammon will spend the remainder of the year at Menlo School, geographically closer to home for the outgoing coach. Chattooga alumni, Wade Lanier, will transfer to the High School to teach weights.
Hammon has left an indelible mark on Chattooga. His 25-14 record in Region 7AA is among the best percentages for Chattooga coaches and his 3-6 playoff record includes the ONLY three playoff wins in Chattooga history. He will forever be remembered as the first Chattooga coach to win a playoff game at the Little Big Horn and his six consecutive playoff appearances are a benchmark for future coaches. For members of the Tribe he will be remembered for returning football tradition and pride to Chattooga High School.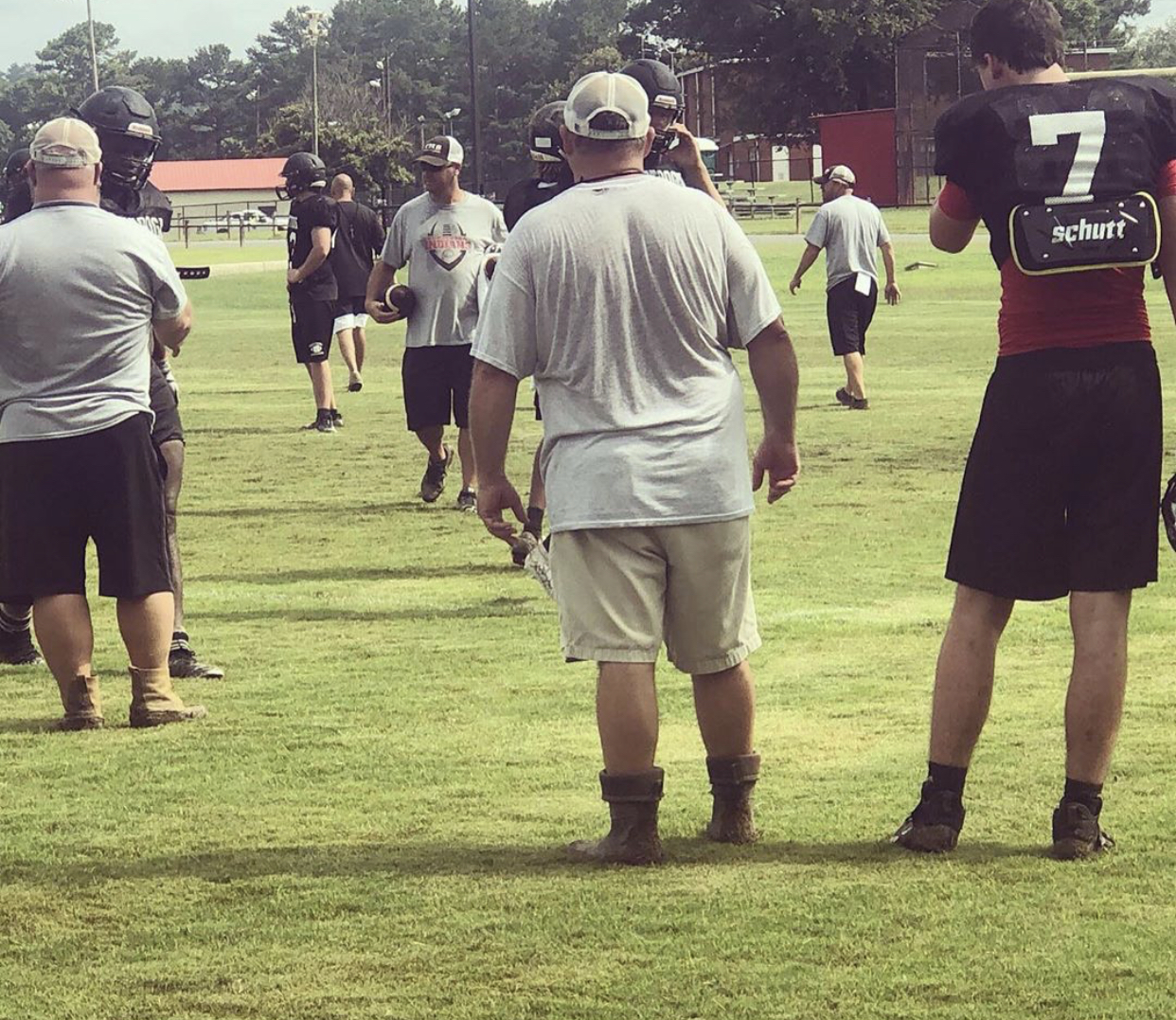 Hammon also coached the Powerlifting team; earning two individual state championships, one first runner-up, the Boy's Team State Championship and Girl's Team First Runner-up.
Interim Superintendent Jared Hosmer said, "I would like to thank Coach Hammon for the great job he has done at Chattooga High School for the previous six years. We will certainly miss him as Head Coach of our Chattooga Indians."
Offensive Coordinator David Gann had this to say about Hammon, "..first off, I am a Charles Hammon fan.  Its a sad day for our Football program.  Coach Hammon has built a foundation for a program that has been successful on the field, six straight playoff appearances.  We have been successful off the field as far as sending our players to play at the second level with five players currently playing college football.  Coach Hammon will be missed by all that had the privilege to be part of the Chattooga Football Family during his time as our Head Coach.  Coach Hammon is a great coach, but he is even a better man.  He is a man that I can say truly loves his players."
Athletic Director Barry Peppers added, "We are sad to see Coach Hammon go and I personally have enjoyed working with him these last six years as an announcer and the AD.  Coach Hammon has helped us to become a perennial playoff team.  His accomplishments of winning three playoff games and helping many kids play beyond high school are not lost on us.  We wish him well in the future."
The search for a new head coach for the Indians will begin in the next day or so according to Interim Superintendent Jared Hosmer. Hosmer said he had no idea who will be the next coach, or if the system will hire from within or bring in a coach from outside the area.