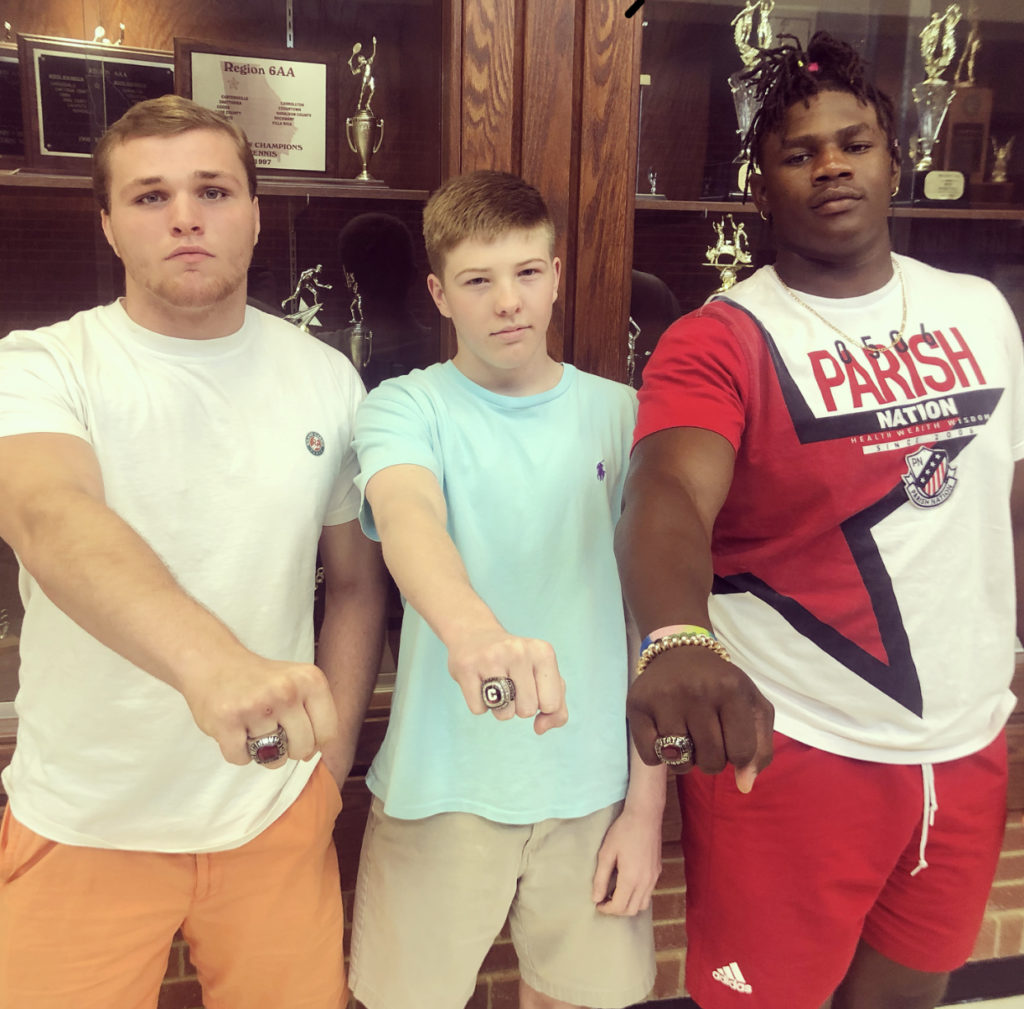 Chattooga Indian Wrestling State Champs recently received their state championship rings.  Chattooga had three competitors who won State Champions.
Griffin Jarrett, who competed in the 106 weight. class, claimed his third State title.  
Alex Mears also claimed a State title in the 220 division.  
Luis Medina was the State champion in the 285 weight division.  
​The team set or tied school records with the following:
​     -3rd place finish at State
​     -4 Area Champs
​     -4 State Finalists
      -3 State Champs
​     -292 team pins