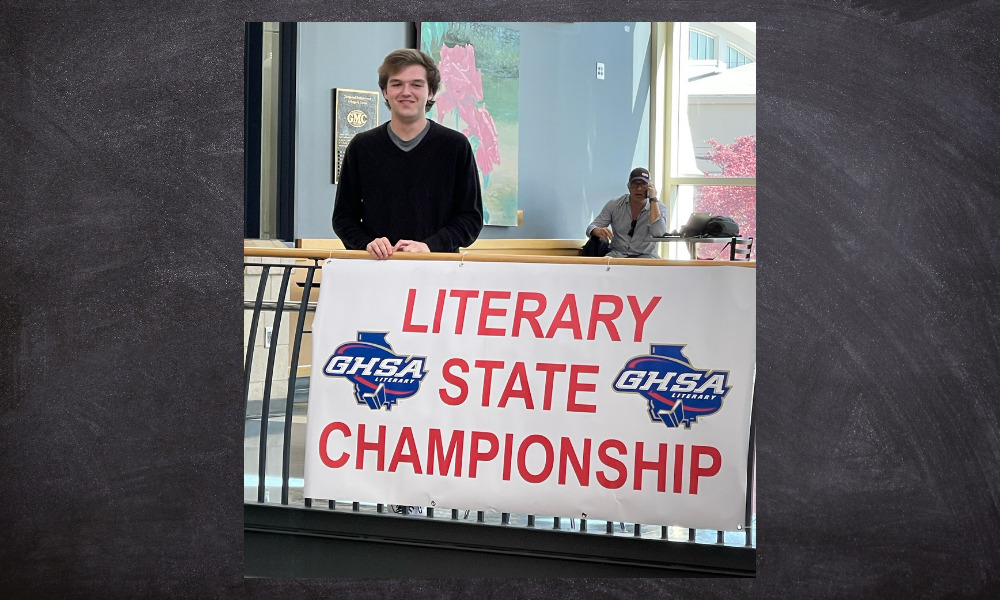 Chattooga High School Senior Literary Team member Will Witt placed 5th in Argumentative Writing at the 2022 State Literary Competition on March 26th.
The 2022 State Literary Championship was held at Georgia Military College. Witt advanced to the State Competition after winning the Region 7-AA Literary Competition held in Calhoun.
"It was an amazing experience being able to compete for the Literary State Championship," Witt said. "I loved having the opportunity to interact with other essay writers from across the state and be a part of the competition. I'm so thankful for Mrs. Appelbaum and everything she has done for me in the two years that she has taught me, I wouldn't have been able to do any of this without her. I have grown as a writer in so many ways having her as a teacher, and I know the skills she has helped me gain will benefit me further down the road."
"Will has been a joy to know and teach these past two years," Karen Appelbaum, CHS teacher and literary coach said. "He writes well, with great expression of his ideas organized clearly and effectively. I'm so glad he decided to participate in Literary this year, as he was able to see for himself the merits of his writing abilities."
Witt plans to attend Dalton State College in the Fall.