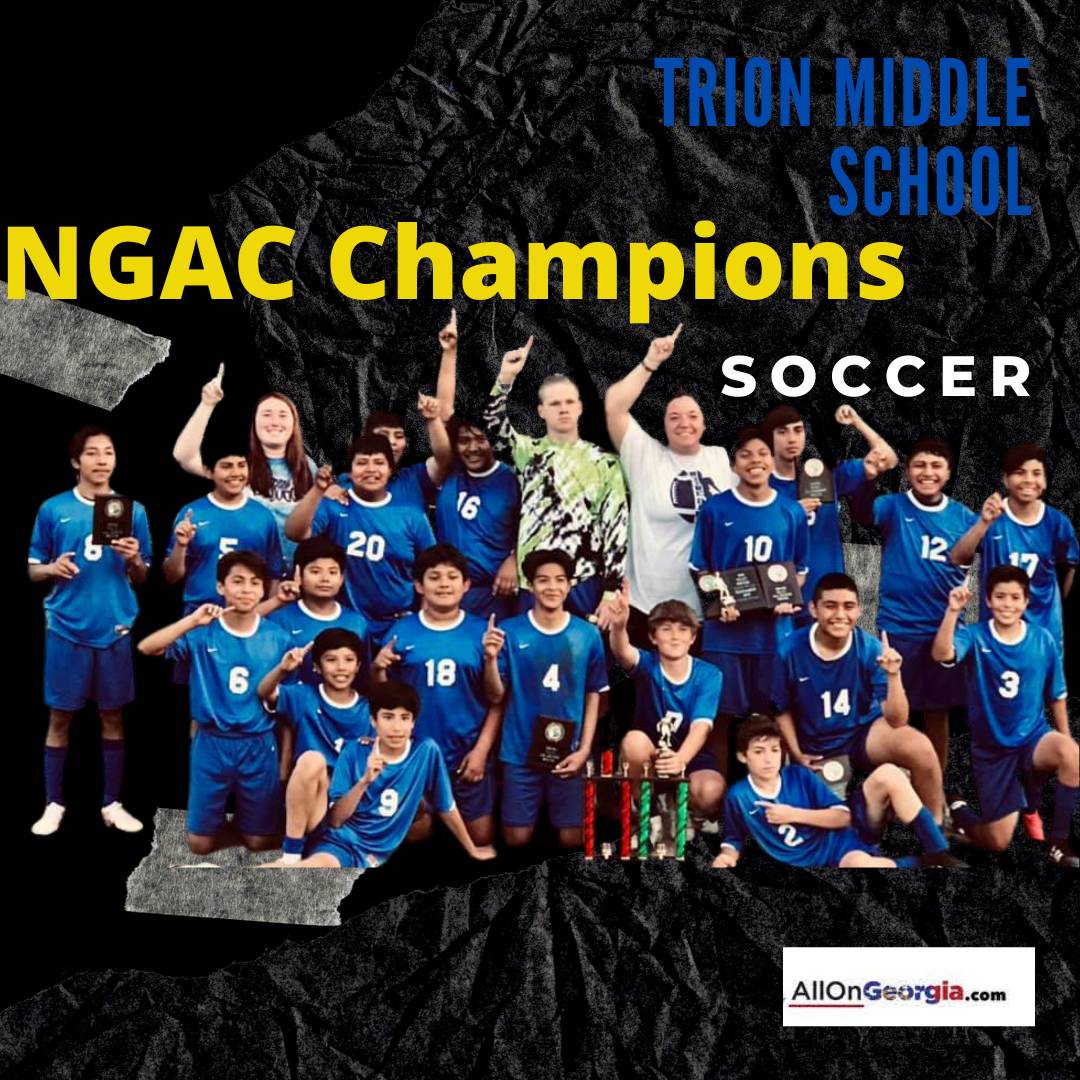 Trion Middle School boys soccer team claimed the NGAC Region Title for the second consecutive year. The Bulldogs defeated Heritage 2-0 in the Championship Game.
Trion Middle School soccer was undefeated in the regular season, outscoring their opponents by a margin of 73-5.
"This team is a special group of guys. They have become like family over the course of this season, and it has been a blast watching them dominate game after game. They work great together, they trust one another, they communicate well, and they are unselfish. These boys celebrate their teammates in their success, and that alone is one of the most important things to see as a coach," Head Coach Courtney Parris said.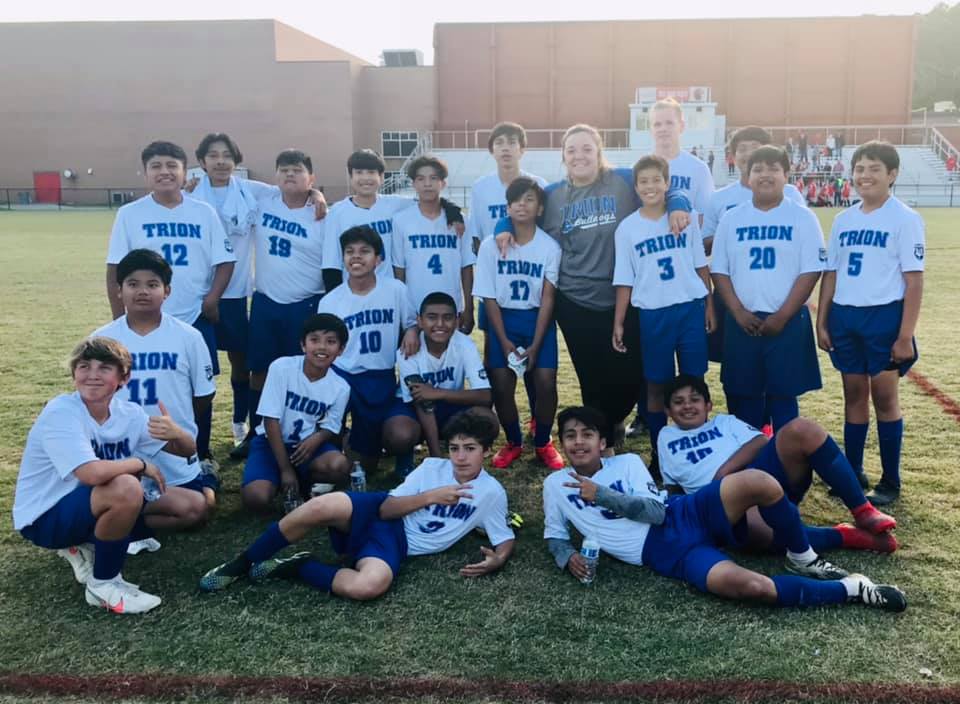 Team Roster: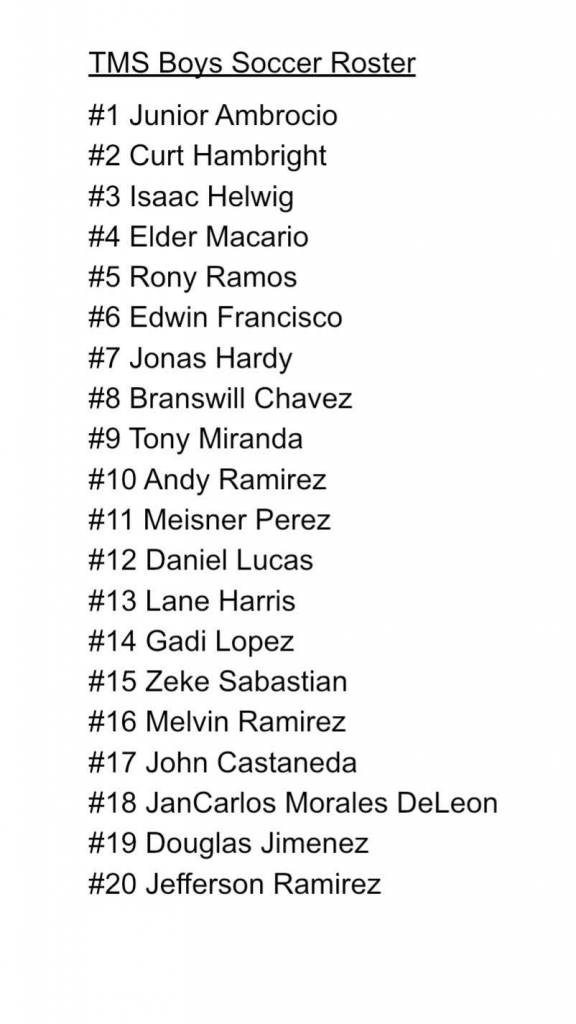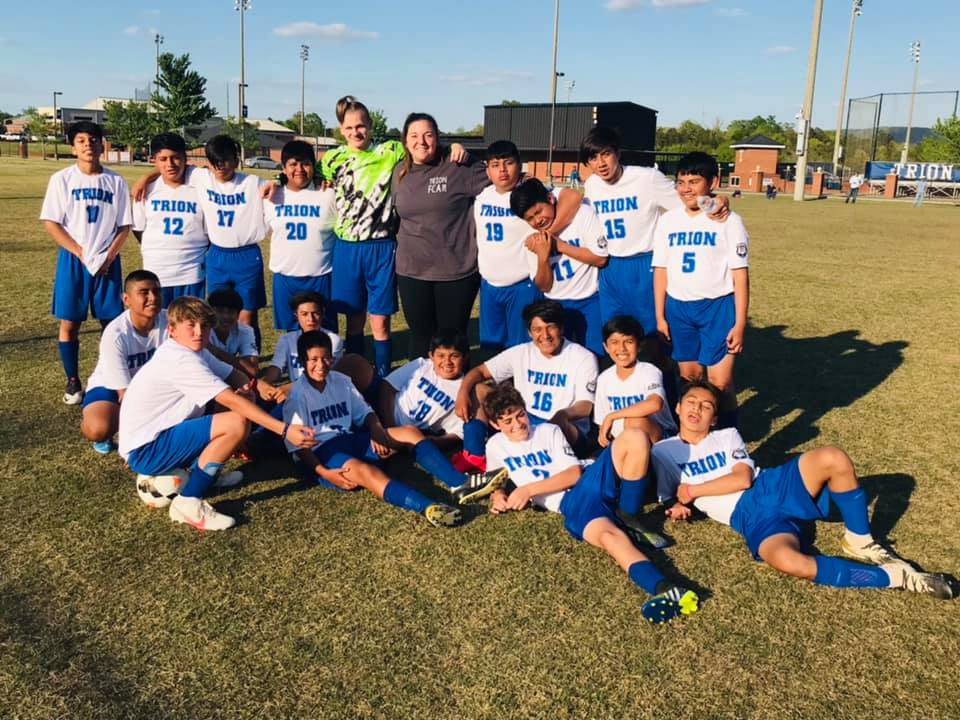 "Winning the NGAC Championship is an honor for the boys, myself, and my coaching staff. As a coach, I always like to see my players believe in themselves and have confidence that they can do whatever they set their minds to. They set a goal to win the championship at the beginning of the season, and they worked hard every day to achieve that goal. Bringing that trophy to the hill was confirmation to each of my players that they are capable to achieve whatever they set their minds to. Myself and my coaching staff could not be more proud of each any every one of our guys and all that they accomplished this season! Way to go Bulldogs," Parris said.
Regular League Season Results:
Trion vs Chattanooga Valley 10-0
Trion vs Dade 11-1
Trion vs Heritage 2-2
Trion vs Lafayette 7-0
Trion vs Lakeview 7-0
Trion vs Ringgold 8-2
Trion vs Rossville 8-0
Trion vs Saddle Ridge 8-0
Tournament: 1st Round Trion vs Lafayette 10-0
2nd Round Trion vs Saddle Ridge 8-0
Championship Trion vs Heritage 2-0
Congratulations Bulldogs on an incredible season.