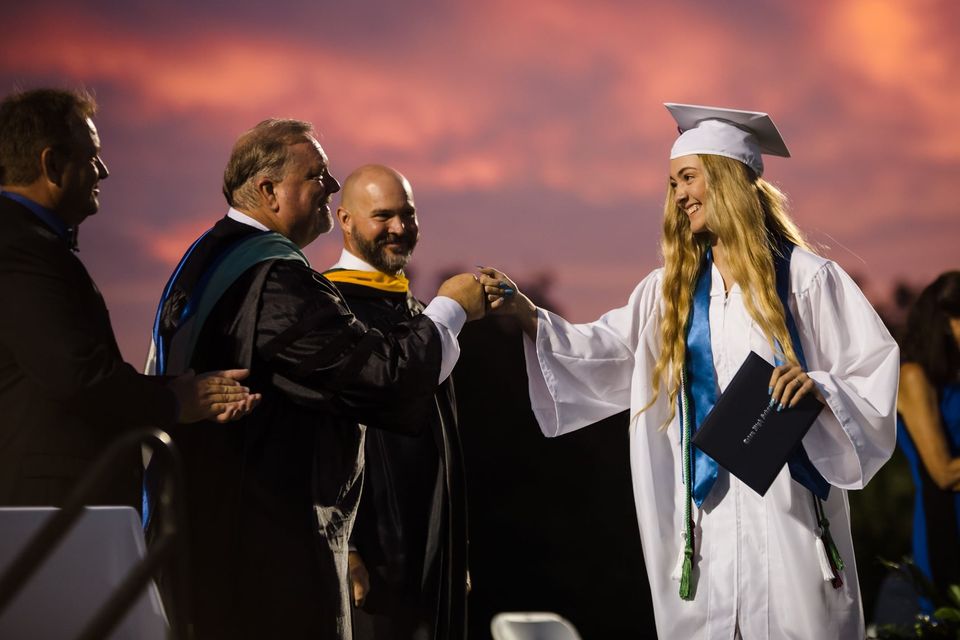 The THS Class of 2020 earned an average total score of 1101 on the curriculum-based college entrance and placement exam, which exceeds the National public school average by 71 points and the State by 58  points.
The SAT, the most commonly recognized measure of achievement for high school students, measures critical reading and mathematics abilities. It includes two 800-point sections: Evidence-Based Reading & Writing (ERW) and Mathematics, with a possible total score of 1600; a third section, a writing exam, is optional.
Trion High School's Class of 2020 placed well above both the state's average and the country's average in the SAT college entrance test.  Trion High School students have the option of two college entrance tests: SAT and the ACT.
"Trion High School's high scores are reflective of the focus, commitment, determination, pride, and high expectations that our teachers, students, parents, administrators, and community have for student success. The SAT is a very difficult reasoning test taken by students throughout the nation, and our Trion students continue to provide evidence that Trion City School's teachers and staff do an incredible job of preparing our graduates to become adult leaders. We are all very proud of our students and these scores. Really awesome," Superintendent Dr. Williams said.
The THS Class of 2020 average ERW score is 569, and the Math is 532; 23 seniors took the SAT exam. Historically, most seniors choose to take the ACT, a different college entrance exam, and some students take both; ACT scores are expected to be released next month.
ERW  is the acronym for Evidence-Based Reading and Writing.
| | | | |
| --- | --- | --- | --- |
| | ERW | Math | Composite |
| Georgia Public Schools 2020 | 532 | 511 | 1043 |
| U.S. Public Schools 2020 | 520 | 510 | 1030 |
Trion High School scored a 569 (ERW) 532 (Math) and 1101 Composite.