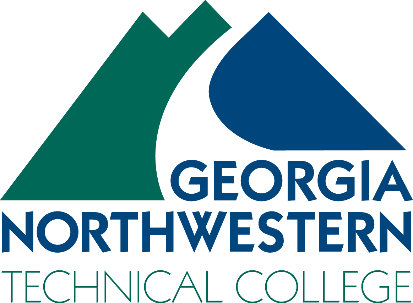 Georgia Northwestern Technical College announced the students on the President's and Dean's Lists for the 2020 summer semester. To be eligible for the President's List, the student must maintain a GPA of 3.8 or higher during the semester with a course load of at least 12 credit hours. To be eligible for the Dean's List, the student must maintain a GPA of 3.5 to 3.79 during the semester with a course load of at least 12 credit hours.

President's List Students for:
Catoosa County: Raymond Bentley, Brandi Bradley, Sara Carter, Carter Fuller, Jessica Hester, Peri Howard, Kayla Lockhart, Kristin Matthews.
Chattooga County: Destiney Blackmon, Crystal Brady, Abigayle Bynum, April Edgeworth, Emily Patterson, Jessica Phillips.
Floyd County: Joshua Banks, Colton Burkhalter, William Burton, Kayleigh Carter, Mackenzie Cochran, Mayvelline De La Rosa, Heather Greene, Ileana Hidalgo, Cynthia Jacobo, Shanique D. King, Jared Kochanski, Brandi Lucas, Erin Massey, Nyia Maurer, Tara Maurer, Amanda Medders, Kalee Mitchell, Tina Nguyen, Kevonna Perry, Mariana Reyes, Jessica Rogers, Angela Settlemoir, Caroline Sizemore, Angel Smith, Vanessa Tomas, Lisa Winston.
Gordon County: Kathryn Acrey, Dawn Charles, Shannon Cox, Oksana Daniel, Rachel Goforth, Keith Jones, Zachary Newman, Brian Parker, Gary Pruitt, Breeahn Slaughter, Joshua Walls.
Murray County: Kaitlyn Gaston, Shandi Warnix.
Polk County: Lisa Cochran, Tyler Gollahon, Destiny Griffin, Jennifer Highsmith, Cathy Holsey, Rebbeca Martin, Stephanie Martinez-Flores, Shannon Mohon, Katelyn Moore, Alden Morgan, Timothy Morgan, Laura Nesbitt, Jennifer Salinas, Andrea Walker, Madisyn White, Michael White.
Walker County: Jordon Bradley, Chelsie Eaton, Evan Gravitz, Sylvia Hill, Deidra Long, Skyler Miller, Angela Rash, Elora Ratcliff, William Rutledge, Rebecca Tomlinson, Carman Woodall.
Whitfield County: Adriana Barajas, Ashley Bigham, Christopher Collins, Feliciano Diego, Kaytlyn Green, Karla Guillen, Keymonica Hall, Stephany King, Lorien Lemus Arita, Myriam Moreno, Tammy Oxford, Anthony Sanders, Frances Scoggins, Dustin Tate, Maria Torres, Andrea Zavala.
Other Counties: Franklin Aspenwall, Stephanie Barnhart, Victoria Bridges, Melissa Clackum, Abie Cline, Mindi Combs, Thomas Florianczyk, Brandon Hawkins, Michaela Mosley, Kaitlynn Queen, Lilian Rosales, Miguel Sanchez-Perez, Rachell Story, Jordan Williams.
Dean's List Students for:
Catoosa County: Matthew Dunn, Kimberly Jones, Brandy Moorehead, Carrter Roberts, Rachel Whiteside.
Chattooga County: Taylor Ozment, Jarret Van Gurp, Risa Willbanks, Jonathon York.
Dade County: Lana Parr.
Floyd County: Chandler Bartlett, Kevin Carney, Alleah Collins, Shelby Cordle, Selvin Cornejo, Katelin Gaylor, Angela Hulsey, Taylor Martinez, Leah Rayburn, Savannah Sanders, Alexia Waits.
Gordon County: Melinda Angell, April Chapman, Thomas Clark, Lisa Edwards, Elizabeth Gallman, Olivia Gust, Bren Nipper, Lindsey Thomas, Jose Ulibarri, Sondra Washington.
Murray County: Amanda Culberson, Dolores Gonzalez, Autumn Patterson, Brooke Pritchett.
Polk County: Kaley Gay, Caroline Holstein, Asrealla Lee, Dylan Smith, Justin Smith, Mirista Watts.
Walker County: Ansley Carney, Tiffany Cramer, Emily Dillard, Caitlin Dillinger, Labeth Payne, Toni Sanders, Alexander Smith, Trystan Smith, Annalisa Stowe.
Whitfield County: Christopher Baine, Justin Claxton, Heather Knudtson, Abigail Salaices Martinez.
Other Counties: Jonathan Crane, Mary Crowe, Emily Evans, Wilmar Gonzalez, Kameron Hendrix, Rebecca Holbrook, Autumn Jones, Kissel Parra, Zachery Stotts, Binyam Teklehaimanot, Matthew Vines, Conner Webb.
The President's and Dean's lists for summer semester 2020 reflects students who successfully completed courses during that term. If a student has a grade of incomplete in any course, that specific course is not considered complete and is not considered in the calculation as a successfully completed course.
Georgia Northwestern Technical College provides quality workforce education to the citizens of Northwest Georgia. Students have the opportunity to earn an associate degree, diploma, or a certificate in business, health, industrial, or public service career paths. This past year, 12,454 people benefited from GNTC's credit and noncredit programs. With an annual credit enrollment of 7,730 students, GNTC is the largest college in Northwest Georgia. GNTC has an additional enrollment of 4,724 people through adult education, continuing education, business and industry training, and Georgia Quick Start. For more information about GNTC, visit us at www.GNTC.edu. GNTC is a unit of the Technical College System of Georgia and an Equal Opportunity Institution.
# # #