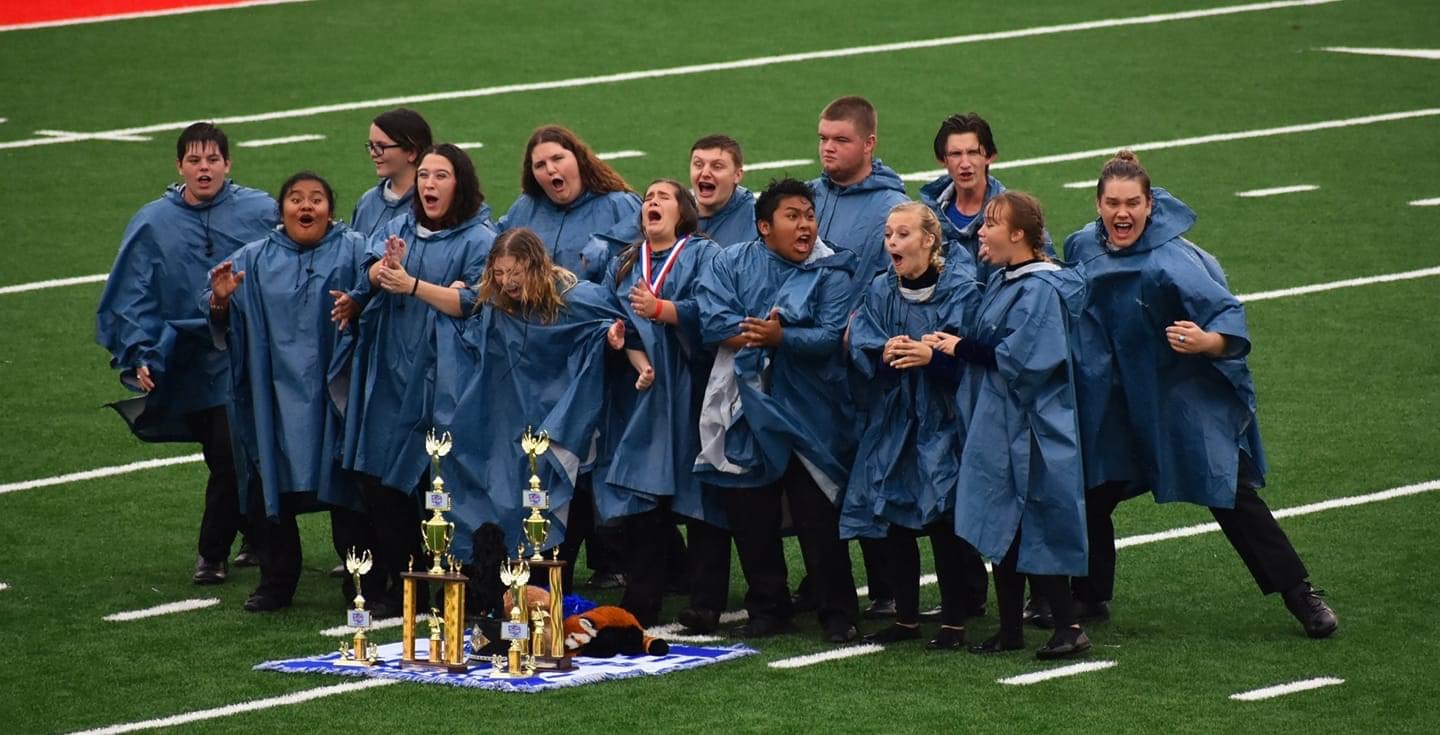 The Pride of Trion Marching Band Competed in the ONLY competition of the season in Rome Saturday October 24, 2020 at the 47th Annual Peach State Marching Band Competition, hosted by Rome High School. Trion earned all Superior ratings for drum major, percussion, color guard, and the band. The band finished first in Class A, and additional honors include best-in-class color guard, and second-in-class honors for drum major and our percussion section.
This year's show, designed by Mr. Bob Steelnackwas designed to be a fun show for football games, not knowing if there would even be a competition season this year. The Pride of Trion went to the competition knowing that them may not exactly check off every box on the judges' score sheet, because it was not a traditional competition caliber show. The band has had several setbacks, with members being quarantined and having to march holes in the sets, but they worked hard, and their hard work payed off. Thanks to Mr. Bob Steelnack, Mr. Thomas Moore, Mr. Gary Chumney and Ms. Beth Barton for all they do for this awesome group of kids this year.
"Congratulations, Pride of Trion!! What a fabulous show at Peach State today! So proud of all of you and so proud to be your band director. Amazing that we were able to do what we have in the midst of so much uncertainty in 2020, and our success is a testament to YOU and your dedication! Way to go, Trion Band," the Pride of Trion posted to Facebook.
Peach State results for Trion:
Drum Major – 1
Color Guard – 1
Percussion – 1
Band – 1
Best in Class Color Guard, and the guard had the highest score in the combined A and AA.
And the big news…
BEST IN CLASS BAND.
contributed article