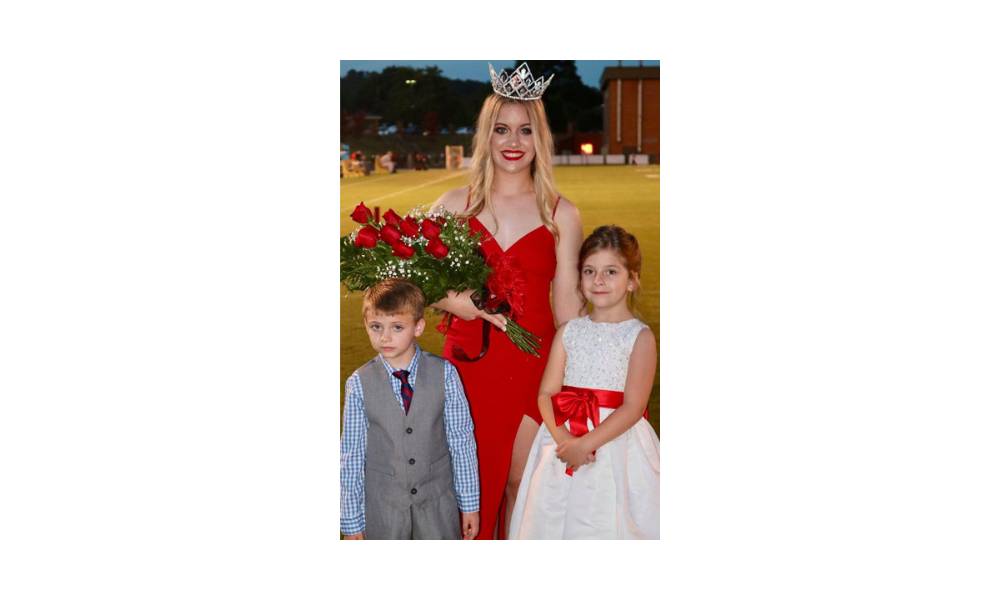 Tabitha Neal was crowned the 2020 Chattooga High School Homecoming Queen.
1st runner up: Ansley Montgomery
2nd runner up: Faith Ann Foster
Junior princess: Ariel Cash
Sophomore princess: Jamya Plummer
Freshmen princess: Kendra Heroch
Tabitha Neal is the daughter of Angela and Theron Finley and Thomas and Lauren Neal. Tabitha has been a Varsity Competition and Spirit Cheerleader all four years of high school. She also participates in wrestling and powerlifting. She is a member of the BETA club and a member of the Youth group at Menlo First Baptist Church. After Tabitha graduates, she plans to attend the University of West Georgia, to later transfer to the University of Alabama pursuing a degree in business. While at college, she hopes to continue cheerleading and powerlifting.
"It's hard to find words to describe how blessed and honored I feel to be selected as homecoming queen. It was a huge honor to even be selected onto the homecoming court in the first place. Having my family and friends there for me is an amazing feeling. I am so thankful that I have an awesome school, with the best faculty and staff, the greatest coaches, and the coolest students. I will work hard to represent my school to the best of my ability. Chattooga High school has my heart," Neal said.
The Chattooga Band was quarantined for Friday nights homecoming game and many of the representatives chosen for homecoming court were unable to attend the game due to the quarantine. AllOnGeorgia decided to publish the pictures from the homecoming parade representing the court in entirety which were taken Thursday, October 22nd.