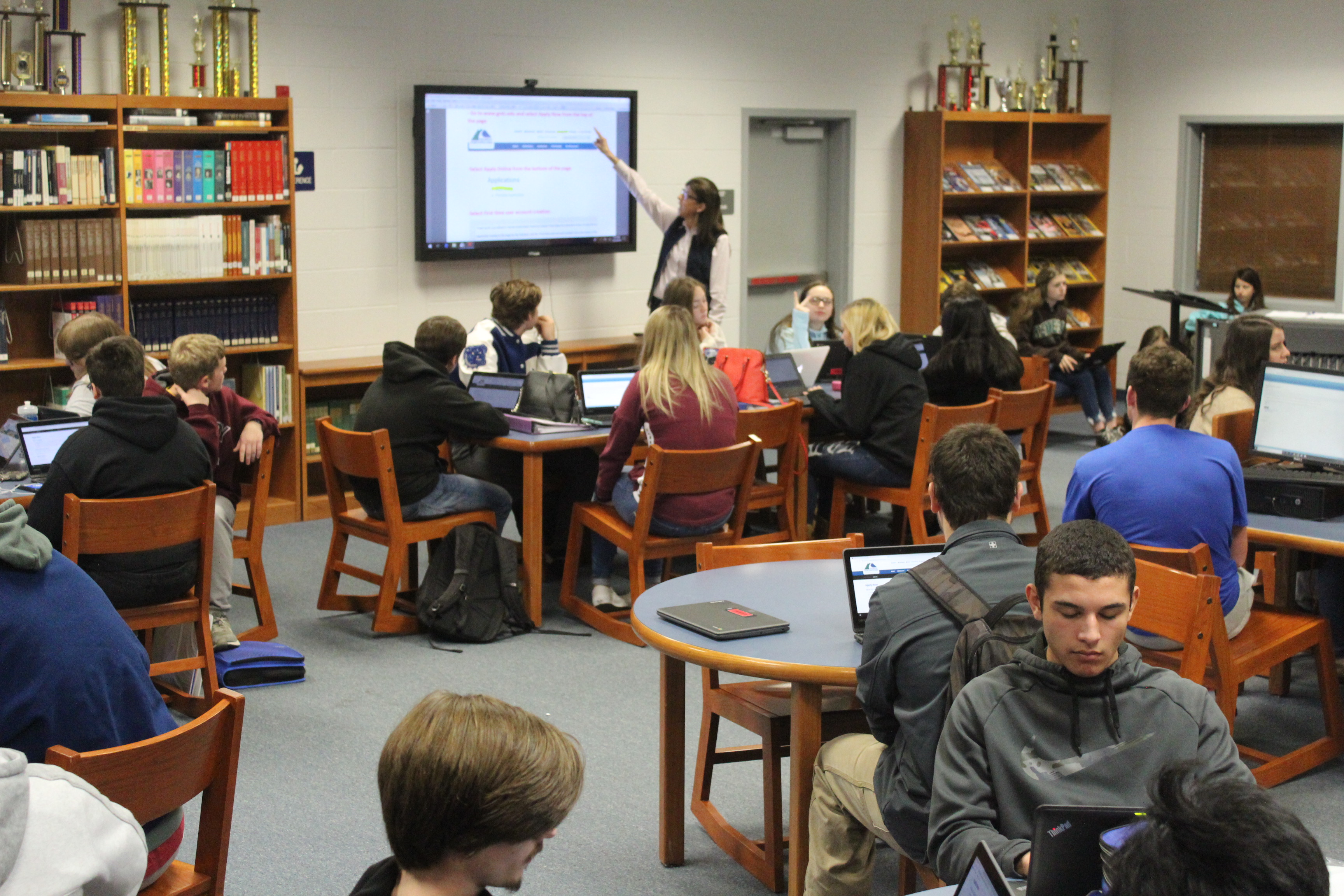 Every year different colleges offer free application days. Counselor Mary Myers Searels keeps Trion High School on the ball by adverstising in advance and each day to make sure our seniors have every chance to take apply on these free days.
Earlier this week, November 11, 2019, Georgia Northwestern Technical College offered a free application day. Mrs. Myers Searlesl urged all seniors to take advantage of the opportunity.
The morning announcements have been reminding students daily to apply on the free application day. Whether it was the students' first choice, second , or even third  in their choices, students were encouraged to apply. The THS seniors gathered in the library at 11:11 to all apply together with the help of Mrs. Myers Searels.
Jordanne Coley and Jesse Ryan were two among the many seniors who applied on Monday. They have already been taking classes offered by Northwestern through dual enrollment. They both took advantage of the free application day to apply and further their eduation through Northwestern.
Coley plans to finish her core classes there and go through their LPN Program. Ryan plans on finishing his core classes but is not sure yet which program he'll be going into.
Senior Tanner Chisolm also took advantage of the opportunity for a back-up school. He has always dreamed of going to Jacksonville State and becoming a member of their band program, and he actually applied on the JSU free application day as well with the help of Mrs. Myers.
The eagerness of the students to get their applications submitted to these colleges on their free days shows the right initiative to brighten the future of the community and economy. Trion High School would love for all their students to graduate being accepted into college and they will continue the advertising off all free applications.
Contributing Author: Natalie Peterson
Published with permission of the Bulldog Barker