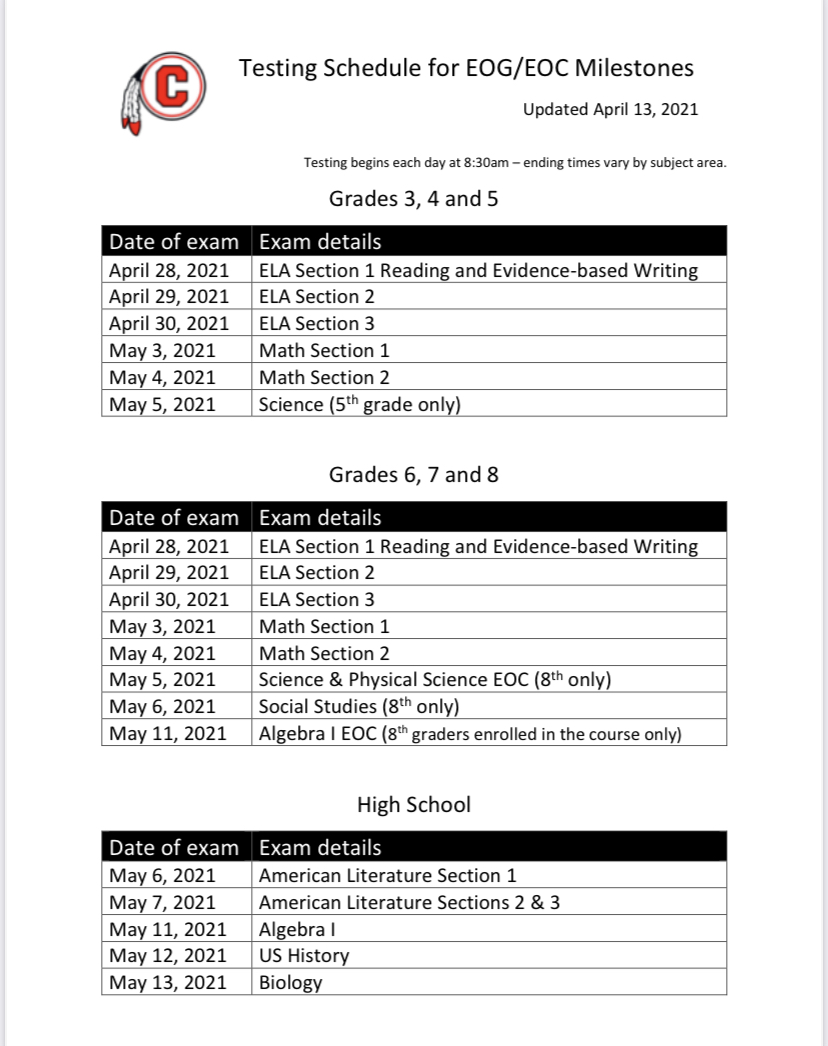 Michelle Helie, Ed.S., Chief Academic Officer/System Test Coordinator, has released the Milestone EOC/EOG schedule for Chattooga County Schools.  Testing begins each day at 8:30 and ending times vary by subject test area.
Tested grades and subjects have changed for this school year.  Please note that grades 3, 4, 6 and 7 will only test in ELA and Math, while 5th grade will test ELA, Math, and Science, and 8th grade will test ELA, Math, Science and Social Studies.
Students who are learning virtually should have received an email, phone call and/or text with instructions for testing times and days for their child.  If you have not heard from your child's school, please contact them for information.
For additional information please contact your child's school.