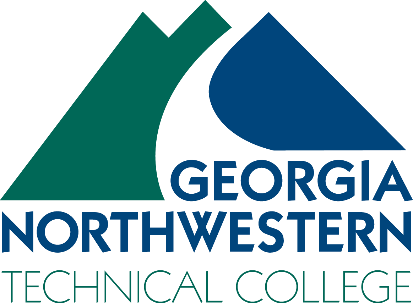 Six students representing Georgia Northwestern Technical College (GNTC) placed in the Georgia Phi Beta Lambda (PBL) Virtual State Leadership Conference held in early April.
According to Mark Upton, GNTC Marketing Management program director and PBL coordinator, the six GNTC students participated in 10 events and placed either first or second in each event. All winners will have the opportunity to compete in the PBL National Leadership Conference in June.
"Congratulations to our hardworking students, they did an outstanding job," he said. "I also want to recognize their instructors who have done an excellent job preparing these students."
In place of the traditional conference floor at the Westin in Atlanta, a private Facebook group served as a virtual environment during the week-long competition. The changes were made to adapt to CDC guidelines during the COVID-19 pandemic.
"The outcome of the state competition was phenomenal," said GNTC President Dr. Heidi Popham. "Congratulations to our PBL award winners. I am looking forward to their continued success at the PBL nationals."
Listed below are the first and second place winners including the student's name, GNTC Campus and competition. Team competitions are listed with the competition name first.
First Place
Tatiana Edwards, Floyd County Campus (FCC), Organizational Behavior and Leadership
Tatiana Edwards, FCC, Retail Management
Amber Grant, FCC, Business Decision Making
Business Ethics, (Amber Grant, FCC, and Arianna Pullum, GCC)
Zitlali Aguilar Moreno, WMC, Community Service Project
Zitlali Aguilar Moreno, WMC, Future Business Executive
Jennifer Still, FCC, Insurance Concepts
Jennifer Still, FCC, Marketing Concepts
Second Place
Jose Gonzalez, FCC, Management Analysis and Decision Making
Jose Gonzalez, FCC, Marketing Analysis and Decision Making
Future Business Leaders of America-Phi Beta Lambda is a nonprofit 501(c)(3) education association with a quarter million students preparing for careers in business and business-related fields. FBLA-PBL is headquartered in Reston, Va. and organized on local, state and national levels.
Georgia Northwestern Technical College provides quality workforce education to the citizens of northwest Georgia. Students have the opportunity to earn an associate degree, diploma or a certificate in business, health, industrial or public service career paths. This past year, 11,820 people benefited from GNTC's credit and noncredit programs. GNTC has an annual credit enrollment of 8,591 students and an additional enrollment of 3,229 people through adult education, continuing education, business and industry training and Georgia Quick Start. For more information about GNTC, visit us at www.GNTC.edu. GNTC is a unit of the Technical College System of Georgia and an Equal Opportunity Institution.
-c