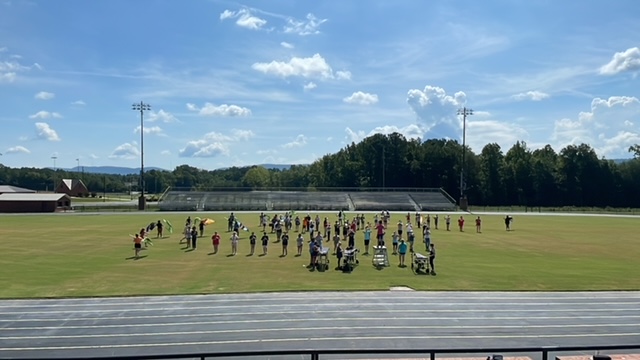 Band camp for the Marching Indians has successfully ended for another year. Tomorrow night the band will perform for family, friends and community members at the Little Big Horn Stadium at 6:30 p.m.
Concessions will be sold beginning at 5:30 p.m. For $7, you get chips, can drink and choice of two hot dogs or barbecue sandwich. Concessions will stop at 6:15 p.m. so band parents can watch their students perform.

T-shirts will also be sold featuring this year's show design. To place a t-shirt order, look for a table set up by the concession stand in the reserved seating area.
Students have spent a summer working hard learning show music and drill, come out tomorrow evening and see what they are excited to perform at this season's halftime and competition shows.
By: Carla Love