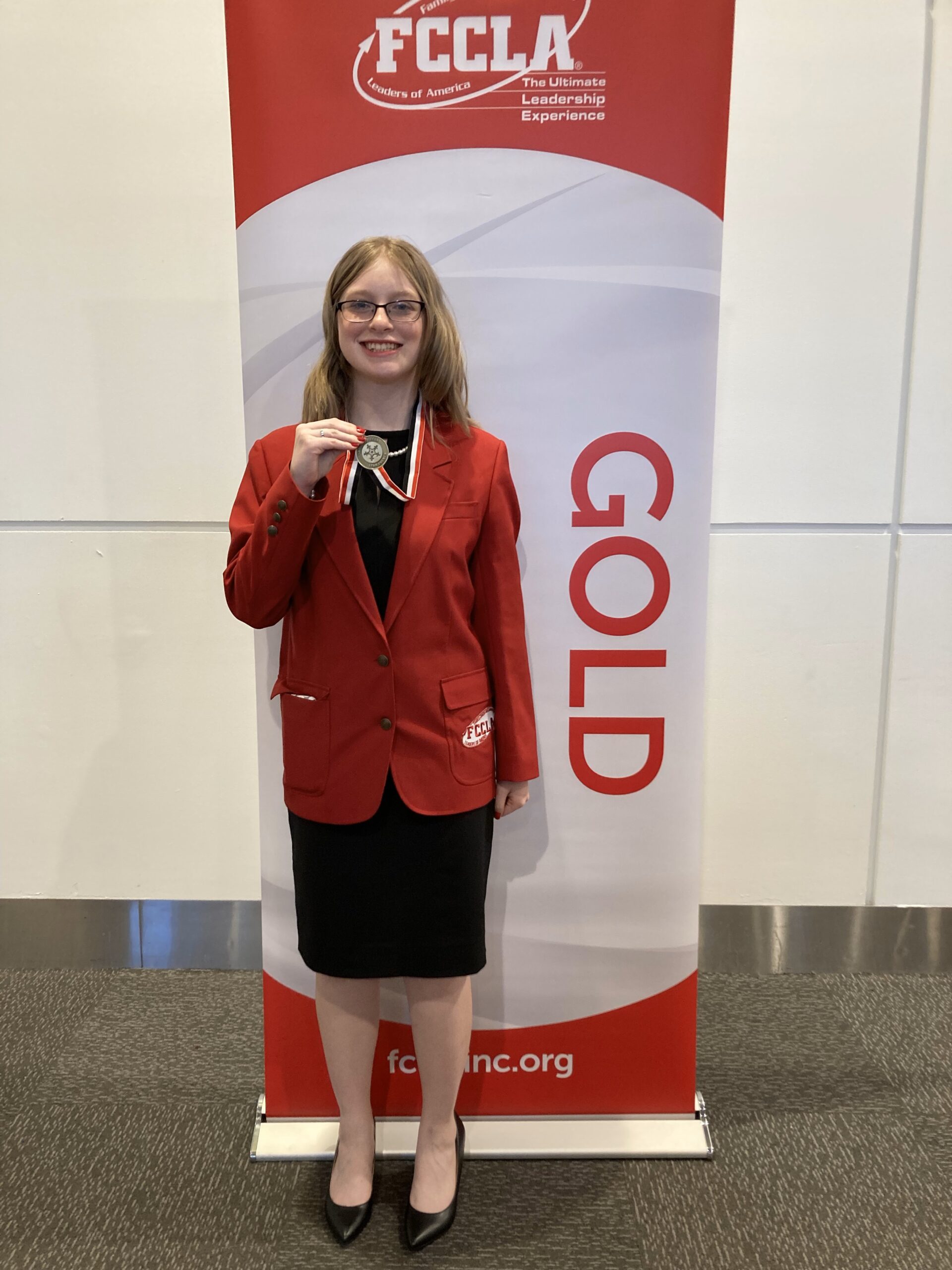 The 2023 FCCLA National Leadership Conference (NLC) took place in Denver, CO from July 2-6, drawing more than 7,900 students, educators, and guests nationwide. This gathering provided a valuable platform for attendees to expand their leadership skills, sharpen their talents, explore career pathways, and listen to inspiring speakers.

At the heart of the conference were the highly anticipated Students Taking Action with Recognition (STAR) Events. Over 4,300 FCCLA members competed in these events, where they were recognized for their proficiency and achievement in chapter and individual projects, leadership skills, and career preparation. The collaboration between youth and adults in managing the events and evaluating participants allowed students to develop real-world skills and gain valuable insights.
STAR Events play a pivotal role in supporting student development by enhancing their classroom experience and guiding them toward successful career pathways. With more than 30 events to choose from, participants have the opportunity to demonstrate their knowledge, skills, and abilities by actively addressing important issues concerning families, careers, or communities. Students acquire valuable skills and industry insights needed to thrive in the 21st century by researching the topic and implementing projects to advocate for positive change.
We are thrilled to share that Launa Shaw proudly represented Chattooga High School at the FCCLA National Leadership Conference in Denver, CO. She competed in the National Programs in Action STAR Event and achieved a remarkablegold medal and placed in the top 10 nationally in recognition of her outstanding performance.
The student's project, "Be A Lifesaver"-organ donation awareness and advocacy, exemplifies their dedication, creativity, and commitment to making a positive impact on the lives of others. Their accomplishment at the national level is a testament to their hard work, teamwork, and unwavering passion.
Launa was also awarded the highly coveted Family, Career, and Community Leaders of America (FCCLA) Access Scholarship for NLC this year. Unanimously selected as one of only six (6) recipients nationwide, Launa was granted a scholarship worth $5,000 to attend the 2023 National Leadership Conference (NLC) in Denver, CO. This year's scholarships were generously sponsored by the Governor's Highway Safety Association (GHSA), Octane Public Relations, and Texas FCCLA. The Access Scholarship, introduced by FCCLA in 2022, was created to provide life-changing opportunities for student members and their chapter advisers to attend NLC.
Over 150 applications were received from FCCLA members from across the country, but Launa's application stood out to the esteemed Inclusion, Access, Equity, and Diversity (IAED) Committee – the selection panel for the Access Scholarship. FCCLA members in good standing were eligible to apply for the scholarship, which was awarded based on the criteria of financial need, academic merit, community engagement, and school/FCCLA involvement.
Launa shared her excitement about attending NLC in Denver, CO, saying, "I am so grateful that I had the opportunity to attend NLC this year. It was an amazing time. I enjoyed competing in National Programs in Action and learned so much that I can apply to my own life and local FCCLA chapter at Chattooga High School. I want to thank the FCCLA National Staff for the incredible opportunity of being one of the six Access Scholars and the chance to represent Georgia FCCLA at the National Level."
About FCCLA 
Family, Career, and Community Leaders of America (FCCLA) is a dynamic and effective student-led nation-based organization supporting youth on their journey to become the leaders of tomorrow and helping them address important personal, family, work, and societal issues through Family and Consumer Sciences education. FCCLA has over 237,000 members and more than 5,100 chapters across the nation.
FCCLA: The Ultimate Leadership Experience is unique among youth organizations because its programs are planned and run by members. It is the only career and technical intracurricular student organization with a central focus on careers that support families. Participation in national FCCLA programs and chapter activities aids members in becoming strong leaders in their families, careers, and communities.
For more information on FCCLA, please contact Kayla Hartline, Chattooga High School FCCLA adviser atkhartline@chattooga.k12.ga.us.