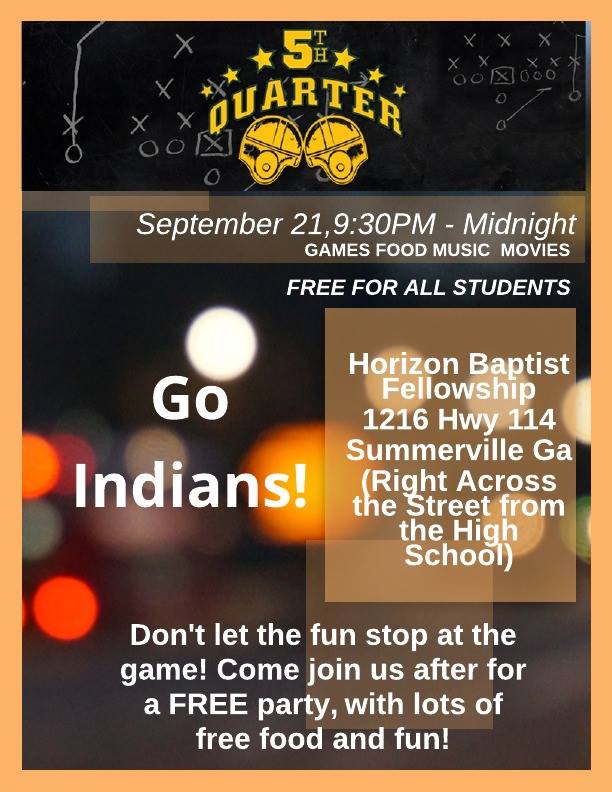 Horizon Baptist Fellowship Church will be hosting a 5th Quarter Party after the Chattooga High School football game this Friday, September 21.

The 5th Quarter is open to all students in middle and high school.  5th quarter offers an opportunity for students to fellowship with one another in a safe environment for the after party.
There will be plenty of food, inflatables, a the mechanical bull and the boxing ring at the Horizon Baptist Fellowship 5th Quarter party. For anyone under 18, you will need a parent to sign a liability waiver. If needed, you can download it at www.froggysinflatables.com and bring it with you on Friday night. The fun will last until midnight.