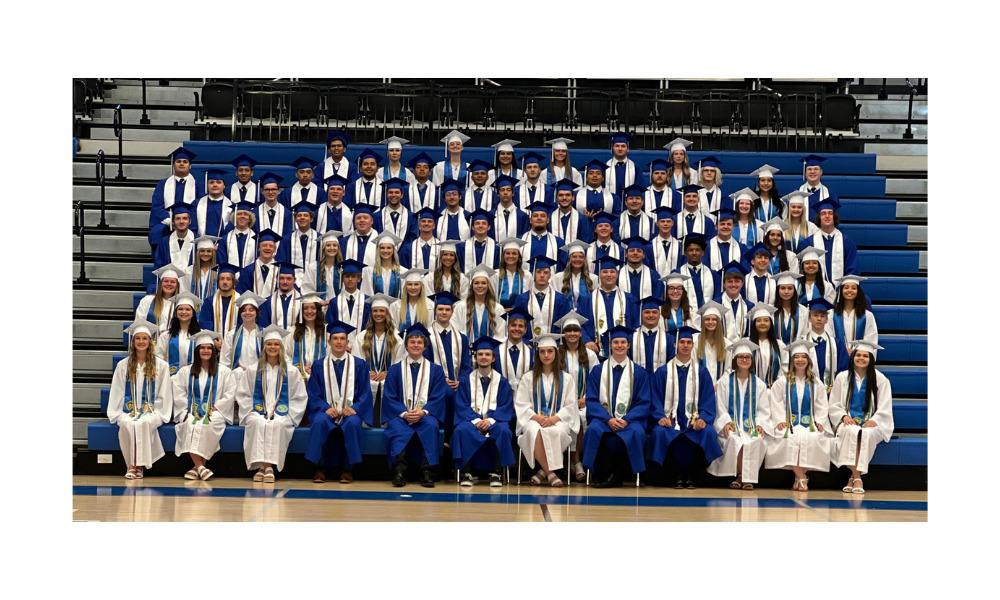 Trion High School's (Trion High School) four-year graduation rate for the Class of 2022 of 99% (98.9) ranks THS among the top of school systems in the state, according to data released by the Georgia Department of Education. This rate also exceeds the State's four-year rate of 84.1%.
"The 99% graduation rate at Trion High School is an all-out team effort that begins in Pre-K and ends 14 years later. Principal, Bryan Edge, does a tremendous job of keeping the high school students on track and making sure each student meets the criteria to graduate," Trion City Schools Superintendent Dr. Phil Williams said. "We are extremely happy with this accomplishment and appreciate the efforts of our teachers, students, parents, administrators, staff, and the Board of Education for making sure our students graduate and are ready to be successful adults. We are very proud of all involved with this great accomplishment. Our goal is to graduate 100%, and we will continue to do everything within our power to reach our goal next year."
Georgia's high-school graduation rate increased in 2022, rising to 84.1% – an all-time high since the state began using the adjusted cohort calculation now required by federal law, and up from 83.7% in 2021.
Georgia's graduation rate has increased by 14.4 percentage points since 2012.
A total of 107 Georgia school districts recorded graduation rates at or above 90%. In addition, 41 districts recorded rates at or above 95%.
"Teachers and students who persevered through the challenges of the last several years deserve credit for Georgia's graduation rate increasing and other recent positive indicators, like Georgia students beating the SAT national average once again," State School Superintendent Richard Woods said. "I commend Georgia's educators and the class of 2022, and am confident we will continue to see improvements as we expand opportunities for students and invest in the academic recovery of our state."
How Georgia calculates its graduation rate
Georgia calculates a four-year adjusted cohort graduation rate as required by federal law. This rate is:
 The number of students who graduate in four years with a regular high school diploma, divided by

 The number of students who form the adjusted cohort for the graduating class.
Adjusted Cohort Rate Definition: From the beginning of ninth grade, students who are entering that grade for the first time form a cohort that is subsequently adjusted by adding any students who transfer into the cohort during the next three years and subtracting any students who transfer out.
Georgia Graduation Rates – 2012 to 2022
2022 – 84.1%
2021 – 83.7%
2020 – 83.8%
2019 – 82.0%
2018 – 81.6%
2017 – 80.6%
2016 – 79.4%
2015 – 79.0%
2014 – 72.6%
2013 – 71.8%
2012 – 69.7%