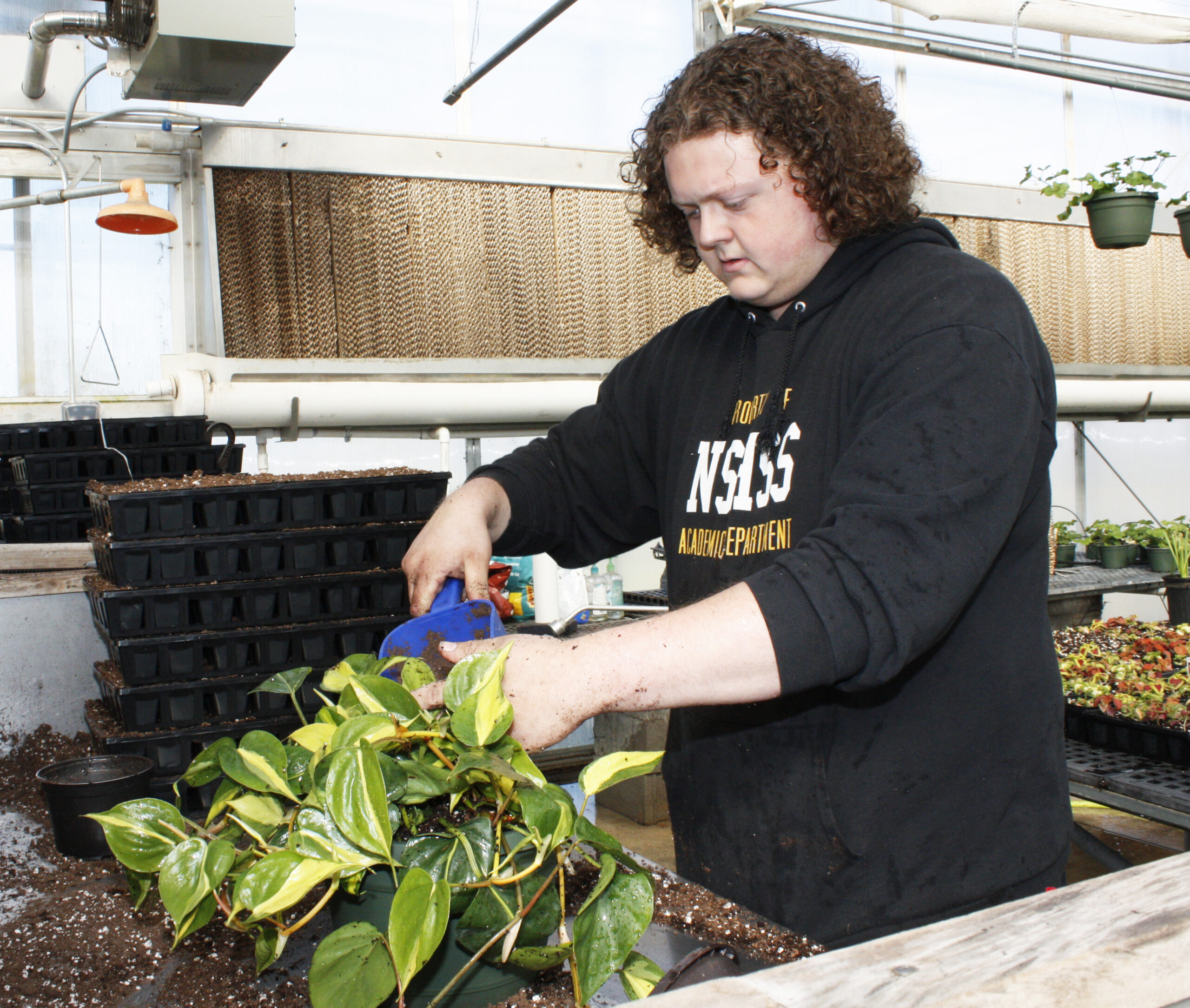 GNTC Spring Plant Sale April 10-13, 8:00 a.m. – 4:00 p.m. or until plants sell out.
"We will probably sell out before Thursday," said Nick Barton, director of Horticulture at GNTC. "We have Boston and Kimberly ferns and a huge selection of flowering annuals and perennials."
Purchases may be made with cash or check.
The sale is a way for GNTC to contribute to the community while giving Horticulture students real-world experience and an opportunity to display their work. All proceeds from the plant sale will benefit the Horticulture program at GNTC.
Items being sold include annuals, perennials, vegetables, herbs, hanging baskets, blooming plants and potted geraniums. The vegetables will include tomatoes and peppers. Flowering plants include impatiens, dianthuses, petunias, marigolds, SunPatiens lantana and million bells.
Prices will be as follows: all 10-inch hanging baskets $12 each, all 6-inch pots $5 each, Kimberly ferns $10 each, all four packs $5 each and all flats $32 each.
The sale will take place at the greenhouses located across from GNTC's Floyd County Campus, next to the Woodlee Building.