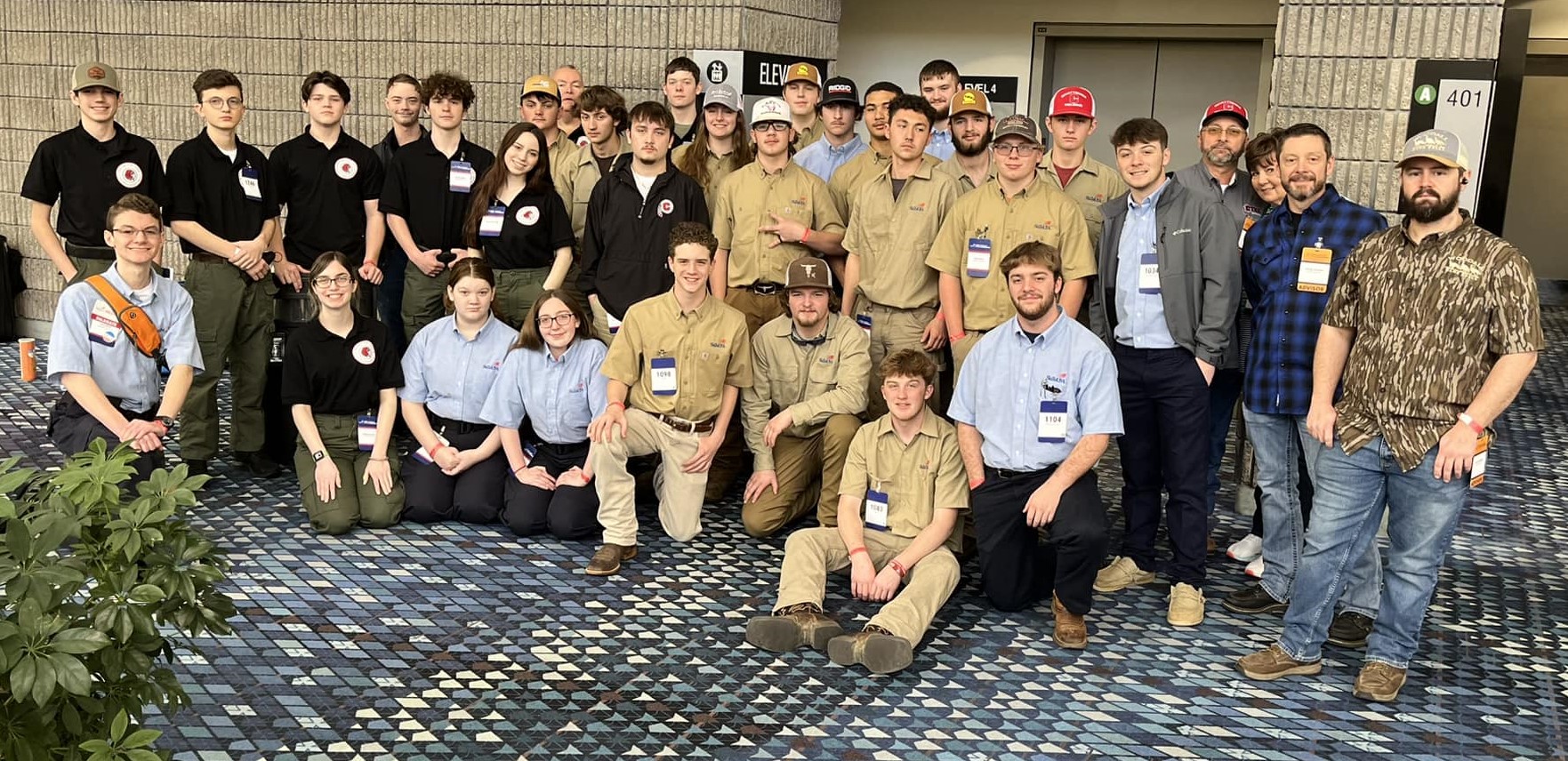 Contributed Article:
The Chattooga High School Skills Teams traveled to Atlanta last weekend for a series of competitions in many different vocational areas. SkillsUSA is another student organization within our CTAE department focused on sending students into our workforce. This past weekend, CHS sent several students to compete in various categories. Raeden Sumner stated, "I met lots of cool people and it was a great experience for my first time gonig on a SKILLS trip." Several students brought back medals for their hard work. The winning students include;
Team Works Team- 2nd Silver Medal: Mason Majors, Lane Bridges, Jimmy Abernathy, and Zayden Cook.
Carpentry-1st Gold Medal: Webb Wyatt.
Construction Blueprint Reading- 1st Gold Medal: Carolann Cash.
Welding Fabrication- 2nd Silver Medal: Gene Keith , Evan Fletcher, Connor Ray, and Griffen Heaps.
Welding-1st Gold Medal: Rylan Robinson.
The students were so excited to bring back medals to CHS. When asked about the competition, Rylan Robinson stated, "It was my first competition and it was great!" In the Carpentry competition, Web Wyatt stated, "I built a structure. This was my first and last year doing SKILLS competition. I had a good run." Gene Keith was asked what the Welding Fabrication competition consisted of, he stated, "It was a great way to end my senior year. We welded a fabricated a table." Also on the fabricating team was Connor Ray. Connor stated, "It was my first competition with the welding fabrication team, and it was a great experience. I can't wait until next year!" Another member of the fabricating team, Evan Fletcher, stated, "It is a cool experience to have. It was fun to spend time with my friends creating something, and winning 2nd place." Griffen Heaps, who was also on the Welding Fabrication team, stated, "It was a great experience overall where we, as a school, were able to represent ourselves, show off all our different skills and all the hard work we've put in. Along with that, we got to put our names out to different people/employers to ensure a successful future for ourselves. Anyone who is interested in any careers the SKILLS program offers should definitely consider joining SKILLS USA."  Indian Lore met with welding instructor Carter Woodall to discuss the competition. Mr. Woodall stated,"I am very proud of how my kids have done, they worked very hard leading up to this trip and they represented CHS very well." We agree, Mr. Woodall; the CHS SKILLS team made us all proud.
By:
Morgan Ward and Emma Rae Ward
Staff Writers/ The Indian Lore