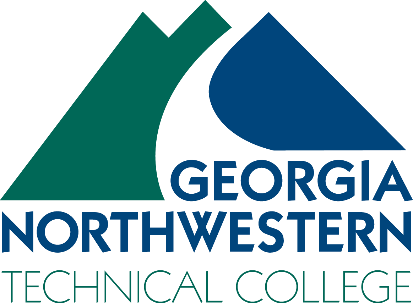 Georgia Northwestern Technical College is proud to announce the students on the President's and Dean's Lists for the 2023 spring semester.

To be eligible for the President's List, the student must maintain a GPA of 3.8 or higher during the semester with a course load of at least 12 credit hours. To be eligible for the Dean's List, the student must maintain a GPA of 3.5 to 3.79 during the semester with a course load of at least 12 credit hours.
President's List Students for:
Catoosa County: Jenna Abercrombie, Jess Aldridge, Ashley Arnold, Emily Austin, Alana Barton, Autumn Beaty, Jennifer Bickley, Samuel Crane, Emily D'amico, Mariana Easley, Ashley Farley, Meagan Harris, Holly Hogan, Tracy Hughley-Profitt, Nancy Johnson, Monica Layne, Jacob McCorkle, Natasha Randolph, Katelyn Rhodes, Aleshia Rininger, Joan Rivera Cruz, Paige Shartle, Cara Shavers, Hilary Smith, Kevin Stricklin, Leah Taylor and Matthew Thompson.
Chattooga County: Lorianna Beech, William Bishop, Jonathan Bowden, Chuck Boyd, Melissa Bruce, Anthony Castro, Jessica Cofer, Mindy Edge, Jonathan Hendrix, Mason Herod, Ashlyn Mathews, Katherine McGraw, Amanda Millican, Ariel Neal, Ally O'Neal, Ivey O'Neal, Hailey Rogers, Kenneth Singleton, Caden Smith, Landon Stephens, Savannah Wentz and Carly Wigley.
Dade County: Sophie Buckner, Autumn Holden, Alesha Huffstuttler, Margaret Mims, Stefanee Page, Molly Ragon, Carissa Shrum, Matthew White and Mary Workman.
Floyd County: Abbie Acree, Savannah Adams, Savannah Almond, Rashondra Archie, Allie Arrington, Courtney Avila, Isabelle Baker, Ella Bartlett, Anna Black, Mattie Blalock, Kari Bryant, Jeffrey Burdette, Oralia Caldera, Jonathan Casey, Josue Chacon Alvarez, Tiffany Chaffer, Yuliana Cornejo Lopez, Ethron Crawford, Eric Croft, Riley Davis, Caroline Dixon, Abigail Douglas, Jesse Drobisch, Shanna Dupree, Jahira Espino, Sarai Eubanks, Tyler Fabian, William Ford, Stephanie Fountain, Kennesha Frazier, Tennesha Frazier, Anna Graham, Madison Graham, Shandi Graham, Jonathan Guerrero, Allison Hall, Alexandria Helton, Elizabeth Holcomb, Ridge Holcomb, Steven Hopper, Lisbeth Juarez Reano, Latasha King, William Lemaster, Preston Lockhart, Breana Mack, Kevin Mateo, Matthew McGinnis, Baylee Morgan, Caitlyn Morgan, Heather Murray, Samantha Nguyen, Tanner Nutter, Charles Oliver, Gabriel Pineda, Connor Price, Katie Ramey, Brett Rhinehart, Kelly Rickett, Keenan Riley, Jimmy Rivera Velasquez, Kelsey Roberts, Aixa Rodriguez, Stephanie Rodriguez, Jennifer Rubio, Mayte Santillan, Molly Schrimsher, Ethan Sharpe, Ahmaria Sheffield, Verlon Shirley, Audrey Smith, Haley Snyder, Mckenna Stroud, Kinsey Swann, Julie Tanner, Richard Thompson, Karli Turner, Alexia Waits and Geoffrey White.
Gordon County: Jorge Alvarez, Bobby Baggett, Tammy Baggett, Alexia Bennett, Hannah Brackett, Dorothy Brooks, Priscilla Camacho, Christopher Cooper, Jonathan Cortes, Diego Cortes Hernandez, Yadira De Leon-Matute, Caleb Dotson, Heather Douthitt, Amanda Floyd, Kayla Fox, Kaitlyn Guevara, Ian Guider, Ana Hall, Lydia Jaime, Rebeca Jones, Beth Lewis, Erica McGowan, Michelle Mondragon, Serene Morss, Johana Nunez, Raven Pasley, Jessica Phillips, Tyler Pierce, Bradley Putnam, Haillie Randolph, Jon Ridley, Iris Roman, Sara Scott, Stephanie Silva, Deidre Simpson, Anna Smith, Kolbey Smith, Brittany Spear, Julia Stanley, Ashlyn Starkey, Lindsay Stieber, Morgan Taylor, Job Torres, Andrea Velazquez, Noah Voils, Saragrace Whittle and Audrey Wilbanks.
Murray County: Adara Abdelrazzaq, Jamie Beasley, Jennifer Bermudez-Gutierrez, Luke Brock, Paul Burress, Shelby Cline, Kasandra Contreras, Ashley Dodson, Clayton Hullender, Austin Johnson, Elijah Kruse, Christopher Magness, Anthony McGee, Anna Owenby, Kayden Parker, Pamela Patterson, Lissette Salmon, Casey Searels-Bagley, Brittany Simpson, David Stafford, Cristian Tirador Cervantes and Nicholas Wooldridge.
Polk County: Jaylyn Alvarado, Phillip Barge, Jacquelyn Beck, Whitney Bonds, Rio Cameron, Leah Campbell, Amanda Casey, Caleb Cason, Jacob Cornwell, Jacob Crowe, Kayla Dockery, Jeffery Durham, Macy Forrister, Juana Franklin, Alexis Garmon, Apryl Harvey, Morgan Howard, Blanche McCluskey, Emily Meyerkord, Jerry Morillon-Vanegas, Cody Munn, Carter Norton, Marisela Nunez-Cruz, Hailey Paschal, Jorge Peinado Segura, Yohana Perez Monzon, Francisco Ramirez-Rodriguez, Cendi Reyes Rangel, Christina Robinson, Sara Robinson, Jessica Rodriguez, Ciera Salter, Kailey Sedgeman, Nancy Segura Barrientos, Sophie Smith, Cara Swindall, Adrea Watson, Indya Webb and Taylor Youngblood.
Walker County: Tara Allen, Brittany Ash, Jacey Baker, Ashley Blaksley, Monica Brashear, Matthew Brooks, Haley Brown, Mary Bryan, Kyla Burnette, Cameron Cox, Amanda Crowder, Jessie Davis, Ansley Dendy, Elijah Dickson, Ashley Elliott, Cora Fehr, Amy Forrester, Ashlee Fuller, Nathan Gily, Yejun Gu, Michael Harris, Samantha Holliefield, Savannah Howington, Sterling Johnson, Leia Kinsey, Michael Kinsey, Megan Lawrence, Kalista Martin, Scott McSpadden, Keely Mcbee, Macey Moore, Autumn Ownby, Adrienne Padgett, Mary Pemberton, Sara Pendley, Jessica Quinn, Holt Roberts, Selena Rodriguez, Maryalyson Salosky, Maggie Scruggs, Samuel Shivy, Jonathan Shook, Sierra Skinner, Christian Sloope, Chelsey Smallan, Chloe Taylor, Michael Trundle, Braxton Turnipseed, Chloe Vick, Hayley Volek, Mason Walker, Brook Wallin, Jade Whitaker, Brooklyn Yancey, Selena Yoder and Rachel Young.
Whitfield County: Alan Aleman, Jessica Allen, Emily Azua, Reyna Bahena, Johnny Bautista Reynoso, Katelyn Boyd, Giselle Brito, Amber Brown, Yosdel Castaneda, Adriana Cisneros, Jennifer Cisneros, Tavin Clinton, Hannah Cordell, Kenneth Cordell, Dena Cross, Audrey Crowder, Ivan Cruz Juarez, Austin Deas, Edgar Diaz, Sebastian Diaz, Alan Fernandez, Adriana Flores, Brodie Goforth, Juan Gonzalez Barrios, Johan Gonzalez Rangel, Abigail Gulledge, Juan Guzman, Coye Harrod, Lisbeth Hernandez, Susana Huerta, Tania Huerta, Andres Hurtado, Jacob Jackson, Kristi Kelley, Tun Len, Claudia Lewis, Mario Linares, Joceline Locke, Eddie Lopez, Henry Lopez, Gavin Lowery, Ayla Martin, River Mcclain, Maria Medina, Evelyn Mendiola, Angel Montoya, Brittany Moore, Jessica Moore, Omar Morales, Pedro Morales, Ashley Morris, Riley Mutter, Samuel Omotosho, Gustavo Paez, Victoriano Pascual, Glory Perez, Lilian Phillips, Celina Portillo, Yasmin Ramirez, Cristian Ramirez-Martinez, Christian Rendon, Jonathan Rios, Adelia Robinson, Andrea Rodriguez, Aida Romero Salazar, Alfredo Sanchez Lugo, Enock Sandoval, Kaylee Silvers, Abbie Smith, William Smith, Gisell Soto, Aretha Thomas, Sebastian Tomsic, Juana Vejar, Carmen Wheat and David Young.
Other counties: Krystal Akerley, Joseph Baker, Ethan Banks, Kaitlin Barber, Gretchen Brown, Haley Buxton, Timothy Caldwell, Caroline Cantrell, Duncan Cheeves, Rebecca Craig, Melody Cress, Joel Cruz, Deanna Foster, Connie Fraser, Joshua Garber, Lizzie Garcia Berrios, Jennavieve Goslin, Selina-Kyle Gritman, Caryn Hagglund, Candace Hasty, Mary Hightower, Megan Holcomb, Kristen Hudson, Tosha Huskins, Claudine Iskander, Dalton Jackson, Cassidy Jacobs, Christopher Keever, Anthony Kretschmer, Tanner Kretschmer, Karina Mariscal, Chloe Marks, Shondrea McCullum, Devonta Mckenzie, KendyllMulkey, Jennifer Munoz Suastegui, Amber Newton, Natalie Olivier, Chadwick Parkman, Sara Peranteau, Laylah Pledger, Amber Ray, Bailey Rhodes, Briana Ricker, Clarissa Roberts, Brian Sailors, Adrienne Shular, Jarrad Smith, Ashley St. Cyr, Kyle Weaver, Payton Woodring and Emily Wyatt.
Dean's List Students for:
Catoosa County: Janell Adler, Katelyn Ayres-Hickman, Abigail Brown, Braden Byer, Kade Cowan, Demesvar Noel, Lisa Raby, Megan Stewart, Meagan Stoddard, Jason Ward, Makenzie Ward, Lauren West and Madison Wilson.
Chattooga County: Savannah Calhoun, Shonna Cordle, Hannah Hegwood, Emily Humphrey, Mya Lively, Savannah Wargo and Brittany Woods Maynard.
Dade County: Jasmine Crabtree, Alleigh Daniels, Shyann King and Aaleigha McMahan.
Floyd County: Yesenia Aldana, William Alford, Cayce Ayers, Ashley Bennett, Camilla Bice, Alicia Blyth, Cheyenne Butler, Lauren Carden, Angel Cawthon, Brandon Coryea, Neisha Cummings, Hunter Dotson, Estephany Gomez, Wendy Gomez, Eric Gossett, Makayla Gossett, Serenity Green, Martika Hernandez, Ava Hyde, Alicia Kelley, Dennis Kollman, Jessica Lopez, Oscar Martinez, Jasmin Martinez-Soto, Ashley Mata, Ricky Mendoza Bartolome, Lauren Moorman, Macy Morris, John Mull, Sean Mullins, Justen Orr, Rachel Pelanek, Estefania Perez, Claire Prault, Heber Ramos-Ramirez, Kelli Rasmussen, Nallely Reyes, Calli Rickman, Patrick Riordan, Diamond Roberts, Tyler Robinson, Connor Rowell, Maria Sandoval-Santillan, Evan Simms, Leah Stone, Hillary Weeks, Samantha Wiggins, Dana Young and Dominic Zulu.
Gordon County: Kaleigh Ballew, Erica Barton, Ronald Bond, Megann Burkhardt, Christy Buttrum, Oliver Cardona, Stephanie Davis, Miguel Domingo, Christian Elrod, Ivy Gonzales, Kailee Jenkins, Seth Jewell, Andy Lane, Chloe Mcbee, Marcela Miranda, Mishell Morataya Medina, Jesse Nicholson, Alessandra Pena, Pamela Price, Kayla Quiroz, Flori Ramirez Gonzalez, Selena Romero-Olmedo, Katherine Rosas, Onel Rosas, Aven Serritt-Moore, Shaina Tadvi, Tyler Tinch, Ethan Tyner, Brooklyn Wyatt and Marisa Young.
Murray County: Kareah Evans, Emily Frazier, Jonathan Hernandez, Faith Langford, Mark Lopez-Alvarez, Brittany Plott, Mauro Ramos, Fabian Salaises, Rachel Schmidt and Corbin Southern.
Polk County: Christian Cason, Savannah Coe, Jared Cornwell, Ruben Cruz-Chavez, Houston Edwards, Kayla Greenway, Anna Lewis, Katlin McCrary, Michael McCurley, Stephen Mears, Christopher Meyer, Makayla Peek, Margoth Reyes, Kenneth Schirmacher and Haileigh Sealock.
Walker County: Brittany Alexander, Megan Bethune, Daniel Buckner, Alexis Chastain, Jason Cruise, Carly Deck, William Dotson, Mason Edgeman, Kayleigh Ellis, Lexie Elswick, Tyler Forester, Summer Goins, Nickolas Green, Julia Hader, Brittany Hamby, Jathan Harding, Alethea Hendrix, Raven Henry, Hunter Holmes, Dylan Horvatt, Alicia Johnson, Ethan Jordy, Robert Lee, Shelby Madden, Rebecca Maynor, Aiden Monshor, Justin Race, Cayenne Russ, Thomas Sainthill, Riley Shirley, John Stilwell, Hannah VanFossen, Li Webb, Conner Whitman and Khloe Wilson.
Whitfield County: Juan Almaraz Covarrubias, Rosalyn Andrews, Jennifer Ayala, Jesenia Azbill, Canaan Barrett, Savannah Brumbelow, Daniel Candanoza, Matthew Carter, Desha Crawl, Ulises Cruz, Fabian Diaz, Jesus Dominguez, Macie Elrod, Ashley Fraire, Gracie Freeman, Emelly Garnica, Tani Glass Green, Sky Griggs, Heather Heard, Blanca Ibarra, Benjamin Johnson, Tracy Lomax, Devin Long, Raylin Macon, Deanna Marquez, Natali Martinez, Carlee May, Maria Melendrez, Francois Xavier Onana Atangana, Mayra Owens, Bhoomikaben Patel, Rakesh Patel, Amber Ptak, Morgan Reardon, Joana Rodriguez, David Rosales, Juan Ruiz, Sean Solis, Cassie Townsend, Gabriel Vasquez and David Zayas-Mendoza.
Other Counties: Jacqueline Aviles Delcarmen, Brittney Bedwell, Brooklyn Bowen, Colby Carlile, Hannah Carr, Jamie Cifuno, Cameron Cobb, Mandy Conner, Joel Dobbins, Lavern Feltson, Carrie Gloyd, Halie Hemmerling, Aleah Hicks, Matthew Hoover, Jessica Ibarra, Sarah Ishee, Jennifer Jones, Savannah Lawson, Cassandra Mairs, Benson Milam, Madeline Miller, Emily Muccitelli, Starr Nold, Stacey Owens, Kendra Polley, Taliyah Printup, Ashley Schleicher, Kaleb Schott, Dakota Thompson, Kaylynn Williams and Lane Wilson.