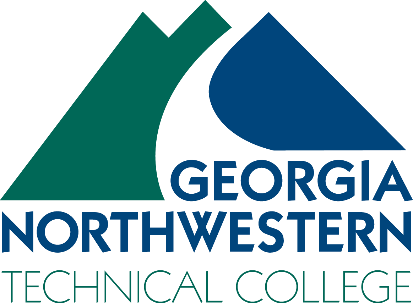 Georgia Northwestern Technical College is proud to announce the students on the President's and Dean's Lists for the 2021 summer semester. To be eligible for the President's List, the student must maintain a GPA of 3.8 or higher during the semester with a course load of at least 12 credit hours. To be eligible for the Dean's List, the student must maintain a GPA of 3.5 to 3.79 during the semester with a course load of at least 12 credit hours.
President's List Students for:
Catoosa County: Madison Boone, Steffany Cranfield, Jessica Duzan, Lexes Etheridge, Mary Mills and Amie Patterson.
Chattooga County: David Huskey, Jessica Phillips, Crystal Seay, Lauren Smith, Ariel Tucker and Brandie Wooten.
Dade County: Amanda Chambliss, Crystal Conner, Taylor Daniel and Lana Parr.
Floyd County: Kyra Bennett, Jerry Bland, Kari Bryant, Necie Campbell, Cesar Cornejo Lopez, Ansley Edmondson, Kristen Ely, Kasey Jones, Isaiah Long, Breana Mack, Nyia Maurer, Tara Maurer, Luis Oliva, Nicholas Pearson, Saul Reyes, Molly Schrimsher, Autumn Tomlinson, Megan Townsend, Nichole Truitt, Harrison Wrisley, Logan Yagadics and Regan Young.
Gordon County: John Anthony, Kari Hamby, Jacob Hayter, Tyler Howland and Nicholas Santos.
Murray County: Justin Davis, Anthony Desantiago, Alison Duckett, Alesha Hughes, Autumn Patterson and Nicholas Wooldridge.
Polk County: Areli Aviles-Gomez, Laura Barrera, Rebekah Cates, Amy Chandler, Sabina Chilel, Cassidy Duke, Arcilia Escalante, Addison McCray, Wendy Molina-Gutierrez, Viviana Nevarez, Jaqueline Nunez-Cruz, Marrio Oliver, Hannah Raines, Chaz Shelton and Madisyn White.
Walker County: Jason Ahrent, Shauna Arnold, Jennifer Bailey, Amanda Crowder, Lucas Doperalski, Chelsie Eaton, Jacob Jones, Katie Long, Kila Martin, Regina McKin, Michael Stoker and Megan Strickland.
Whitfield County: Harry Austin, Alexis Contreras Hurtado, Feliciano Diego, Emily Dillard, Kevin Flamenco, Gildardo Guzman, Oscar Guzman, David Lopez, Joshua Lopez, Erika Perez, Olikeur Pineda, Frances Scoggins and Aaron Waggoner.
Other Counties: Reanna Bearden, Jennifer Clark, Tara Crate, Erica Deavers, Marianne Drummond, Alisha Fuller, Tracie Jones, Crystal Lee, Madison Loggins, Michelle Mendonca, Madeline Miller, Jordan Millirons, John Reynolds, Rya Scott, Matthew Shuff, Jacqueline Vuu and Hayden Warren.
Dean's List Students for:
Catoosa County: Krista Benton, Mallory Girod, Christian Varnell and MeKayla York.
Chattooga County: Megan Dodd, Kaitlyn Fuller, Priya Jones, Misty Peters, Jesse Ryan and Ian Wagoner.
Dade County: Courtney Sharp, Rodney Stallings and Haven Tripp.
Floyd County: Kevin Ajanel Perez, Baylee Brown, Colton Burkhalter, Josue Chacon Alvarez, Krysta Coker, Edgar Cornejo-Escutia, Olibia Cruz, James Culberson, Virgilio Gaspar-Francisco, Jessica Gibson, James Gilbert, Zacary Goodwin, Jamie Hamilton, Kayla Hayes, Emerson Jerris, Bria Lofton, Brittany Mathis, Stephanie Miles, Mason Mull, Dhruti Patel, Ciera Pitts, Caterra Pullen, Jimmy Rivera Velasquez, Elsa Sales, Erika Wall and Chelsea Wright.
Gordon County: Matthew Barnes, Savannah Cardenas, Bryson Caudle, Ashley Chilton, Payton Eagan, Ashton Ely, Amanda Ochart, Amilee Sutherland and Judy Whitfield.
Murray County: James Bryant, Erin Callaway, Lisa Evans, Joshua Ortiz and Megan Swanson.
Polk County: Kelsey Bollen, Brittany Brown, Heidi Dougherty, Chelsea Evans, Hernestina Gutierrez, Amanda Mohon, Hunter Mullinax, Mariah Snipes, Tiacola Tolbert and Aslyn Truett.
Walker County: Heather Ballinger, Alexander Bonifacius, Ellye Coulter, Leonardo Hakes, Leia Kinsey, Timothy Nix, Morgen Simmons and Jenna Thompson.
Whitfield County: Stacey Anderson, Rodney Baggett, Felix Bernabe, Erik Bibiano, Angel Cruz, Shelby Jones, Stephen Klarner, Jose Lugo, Brandon Pinson, Anthoney Rhoten, Yesenia Rodriguez, Luiz Salaises, Heather Thrasher, Brady Zelaya and Arely Zendejas.
Other Counties: Dalynn Adkins, Haley Altman, Debbie Bryant, Tara Butler, Ashley Crowley, Shaticia Curtis, Taylor Devier, Rebekah Ibbetson, Christian Langford, Kristin Patterson, Vanessa Raminger and Autumn Robinson.
Georgia Northwestern Technical College provides quality workforce education to the citizens of northwest Georgia. Students have the opportunity to earn an associate degree, diploma or a certificate in aviation, business, health, industrial or public service career paths. This past year, 11,820 people benefited from GNTC's credit and noncredit programs. GNTC has an annual credit enrollment of 8,591 students and an additional enrollment of 3,229 people through adult education, continuing education, business and industry training and Georgia Quick Start. GNTC is a unit of the Technical College System of Georgia and an Equal Opportunity Institution.