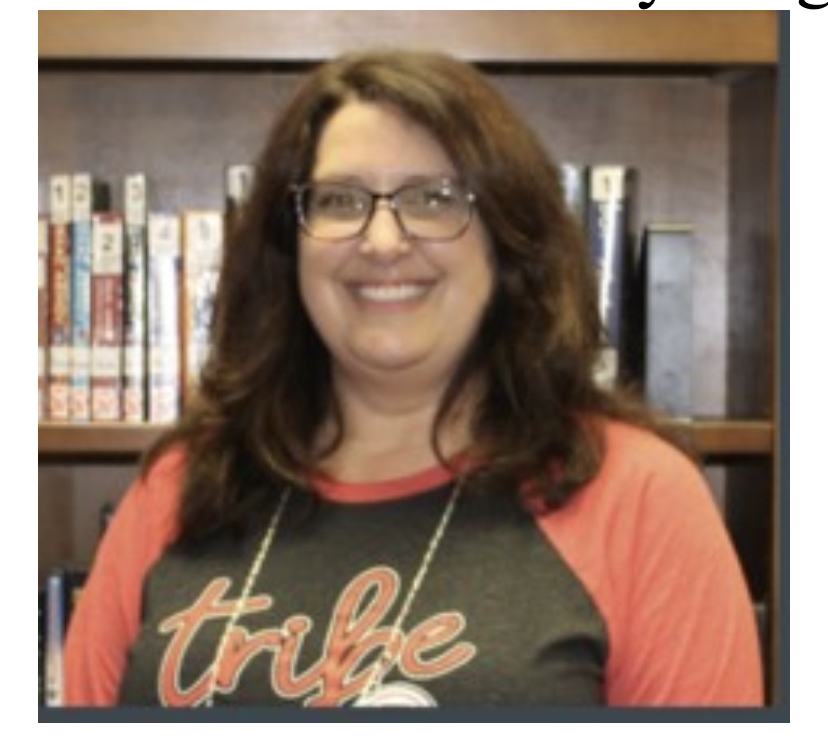 August Teacher of the Month was Mrs.Karen Appelbaum. Indian Lore Staff caught up with Mrs. Appelbaum to learn a little more about her. Mrs. Appelbaum grew up in Peekskill, N.Y., moving to Georgia in 1993. She married to Dr. Jeff Appelbaum in 1991 and moved to Chattooga County in 1997. They have two children, Max and Brooke. Max is a student at the University of Georgia and Brooke is a student at Berry College. She also stated she has "too many cats! But we love them."

Mrs. Appelbaum attended college at Binghamton University, State University of NY. She has a Bachelor of Arts degree in Literature and the English Language and German Literature and Language. She has a Master's degree in English Literature. She
attended the University of Alabama to earn her Education Specialist degree in Secondary English Education.
Her teaching career began at Chattahoochee Technical College in 1996. She then taught as an adjunct professor for Floyd College and Northwestern Technical College. From 2004-2008, Mrs. Appelbaum taught full-time for Northwestern Technical College dual enrollment at Lakeview/Fort Oglethorpe High School and Lafayette High School. In the Spring of 2010, Mrs. Appelbaum joined the faculty here at Chattooga. She states, "I love my Chattooga Family!" She began teaching the Dual Enrollment courses here in 2013.
When asked about her hobbies, she stated, "Does grading count?" She has taught swimming lessons since 1988 and still loves swimming. She enjoys traveling. She loved the trips taken to Europe with CHS students and currently enjoys visiting the many
caverns in the tristate area. Mrs. Appelbaum loves a good book!
Via: The Indian Lore