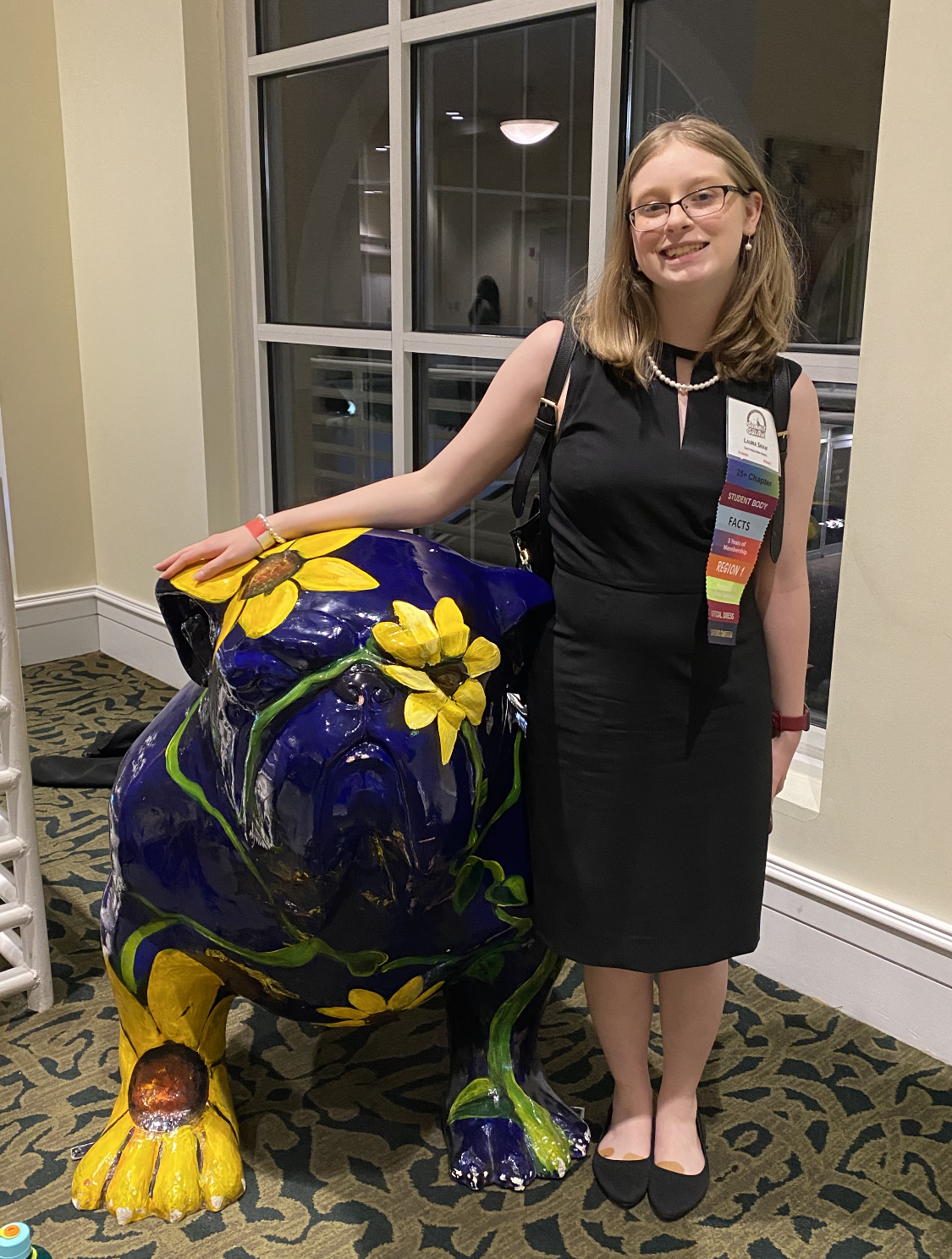 Launa Shaw an incREDible student at Chattooga High School in Georgia, has been awarded the highly coveted Family, Career and Community Leaders of America (FCCLA) Access Scholarship. Unanimously selected as one of only six (6) recipients nationwide, Launahas been granted a scholarship worth $5,000 to attend the 2023 National Leadership Conference (NLC) in Denver, CO, from July 2-6. This year's scholarships were generously sponsored by the Governor's Highway Safety Association (GHSA), Octane Public Relations, and Texas FCCLA. The Access Scholarship, introduced by FCCLA in 2022, was created to provide life-changing opportunities for student members and their chapter advisers to attend NLC.
Over 150 applications were received from FCCLA members from across the country, but Launa's application stood out to the esteemed Inclusion, Access, Equity, and Diversity (IAED) Committee – the selection panel for the Access Scholarship. FCCLA members in good standing were eligible to apply for the scholarship, which was awarded based on the criteria of financial need, academic merit, community engagement, and school/FCCLA involvement.
Launa shared their excitement about attending NLC, saying, " I am very excited to get the opportunity to further my leadership skills and gain new experiences. FCCLA has helped me grow in so many ways. In being able to attend National Leadership Conference because of the ACCESS Scholarship has impacted my life, and for that I am so grateful."
FCCLA hopes that the scholarship recipients will utilize the skills and knowledge gained from attending the NLC to benefit their careers, their FCCLA chapter, and their communities. Launa's selection for this prestigious award is a testament to their outstanding achievements and potential, and FCCLA is honored to have such a talented and dedicated member represent the organization at NLC this summer. FCCLA congratulates Launa Shaw on this achievement and looks forward to watching them thrive in the future.