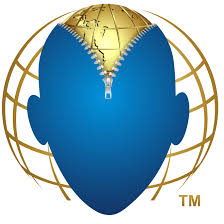 Recently a number of Chattooga County students were invited to compete in the Georgia Future Problem Solving Program's State Bowl. The topic was Poverty.
Individual competitors were Sarah Beth Hampton from CHS, Rafael Lopez, Nyala Thurman, and Katelyn Walker from SMS, Pippa Key and Keira Quinn from Menlo, and Cameron Carter from Lyerly.
Teams from Summerville Middle were comprised of Cheyanne Blackmon, Landyn Cameron, Brock Cooper, Kadence Hayes, Brenda Lopez, Miles Mobley, Lucas Nixon, Cayden Parish, Jordan Roan.
From Menlo were Karsyn Allen, Carol Ann Cash, Rosie Elrod, Joslyn Maddux, Lane Bridges, Savannah Greene, Anna Riggs, and Sarah Young.
From Lyerly were Kaylin Bishop, Jake Budnick, Ally Croy, Addyson Daniel, Braden Dillard, Madelyn Eager, Aiden McGuire, Cameryn Smith, Addie Veatch, Libby Veatch, Sophia Webb, and Kendal Zuniga.
These students are coached by Christie Dooley, Amanda Williams, Kanissa Martin, and Bradley Ward.
State winners in the individual category were Sarah Beth Hampton, 2nd Place in Senior Division, Pippa Key, 2nd Place in Middle Division, and Cameron Carter, 3rd Place in Middle Division.
Placing 3rd in the team category in Middle Division were Karsyn Allen, Carol Ann Cash, Rosie Elrod, and Joslyn Maddux.
Also receiving recognition this year is Menlo Coach, Amanda Williams. She was named Rookie Coach of the Year. This is her second year coaching FPS students, and they have made extraordinary progress under her leadership.
Congratulations to all of these students and their coaches on a job well done. The individual winners are expected to advance to the International Conference, which will be held digitally for the first time this year.