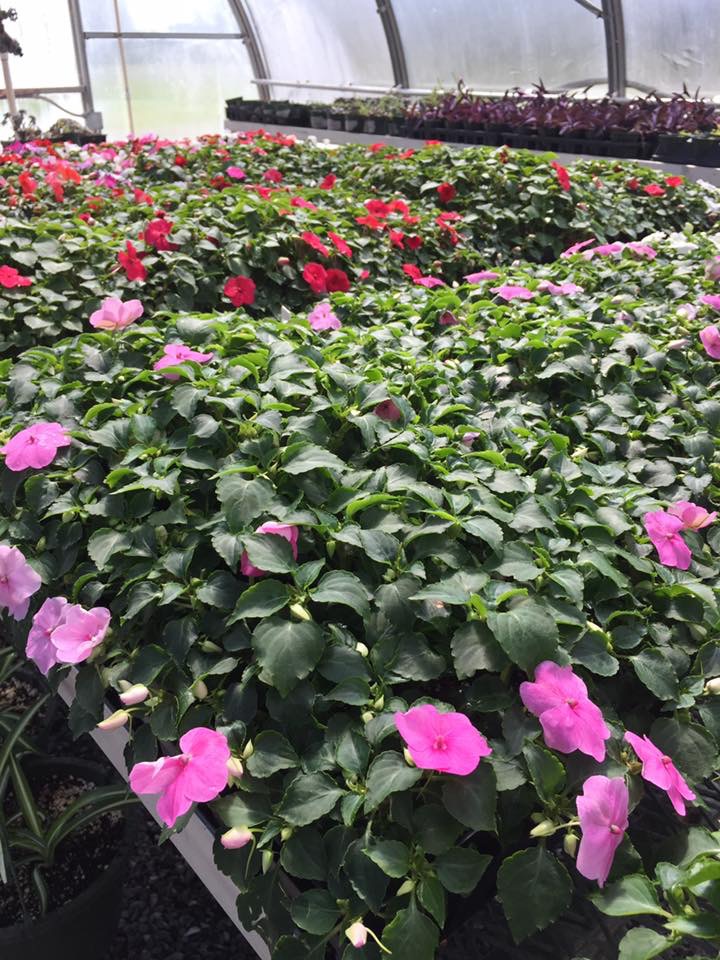 The Chattooga County FFA and Summerville Middle FFA chapters have announced the start of the 2020 Spring Plants Sales. Plants have been grown by agriculture education students at the following locations for these sales: Chattooga High School, Menlo Elementary School and Summerville Middle School. "These greenhouses provide hands-on learning opportunities for students in agriculture education and we are proud of the work of our students," David Yarbrough said.
While the daily lives of everyone has been affected by COVID 19, the normal procedures for our spring plant sales will also change as a result. Due to safety concerns and social distancing requirements, the teachers have put together a plan to still allow you to purchase plants.
Listed below is purchasing information from each school:
Chattooga High School's greenhouse will be the first to open. It will be open on April 2nd and 3rd from 1-6. Summerville Middle School and Menlo school will open for business the week following spring break (week of April 13th).  Each school has different inventory and will have their own online order form for you to choose your plant selections from. Orders will be filled in the order they are received.
If you aren't comfortable using an online order form, please contact the agriculture education teacher at each school to place an order directly.
Listed below are the contacts for each school and the scheduled hours for pickups.
Chattooga High School
David Yarbrough – 706-383-3731
April 2nd and 3rd 1 pm – 6 pm
April 14th and 16th 1 pm –  6 pm
At CHS, plants will be placed in the front parking lot where the GNTC student driver car is usually located.
https://forms.gle/ExuiPofwGpuo6Mta8
Hello and welcome. Thank you for taking the time to respond to our order form and place an order. We will pull orders as they come in and will e-mail you with an invoice and confirmation of your order as we are able to fulfill it.

forms.gle
Menlo School
Lauren Jarrett 706.252.4266
April 15th 1 pm – 6 pm
Road behind the school (Car rider drop off near the greenhouse)
Summerville Middle  School
Emily Potter 423.802.6341
April 14th and 16th only  1 pm – 6 pm
Gravel road behind the school (located near the cafeteria).
After you place your order, you will receive a confirmation to the e-mail you provide with an invoice and if we were able to fill your entire order. Please allow 24hrs for this to be done.  Orders will be accepted up until one day prior to the sale date. (Ex. If you want to place an order for April 2nd you have all the way till April 1st to place that order.)
Customers should pick up their orders from the school you ordered from. It is important that you go to the site you ordered from for your plants to be available for pick up.
In an effort to make this safe for our customers, please only one customer at a time picking up plants. If you arrive and someone else is collecting, please allow them to finish first before getting out of your car.
Customers will need to bring exact change or allow your change to be a donation to our program. We WILL NOT be able to make change. On arrival, let us know who you are and we will collect payment then direct you to your plants.
We hope the established protocol will allow us to continue to serve you as we have in the past. We thank you for your continued support of the agriculture education programs and are hopeful this will be a fun adventure for all of us.
Don't forget Good Friday is April 10th if you are getting your garden ready. If you have any questions, please feel free to contact us at the numbers above.