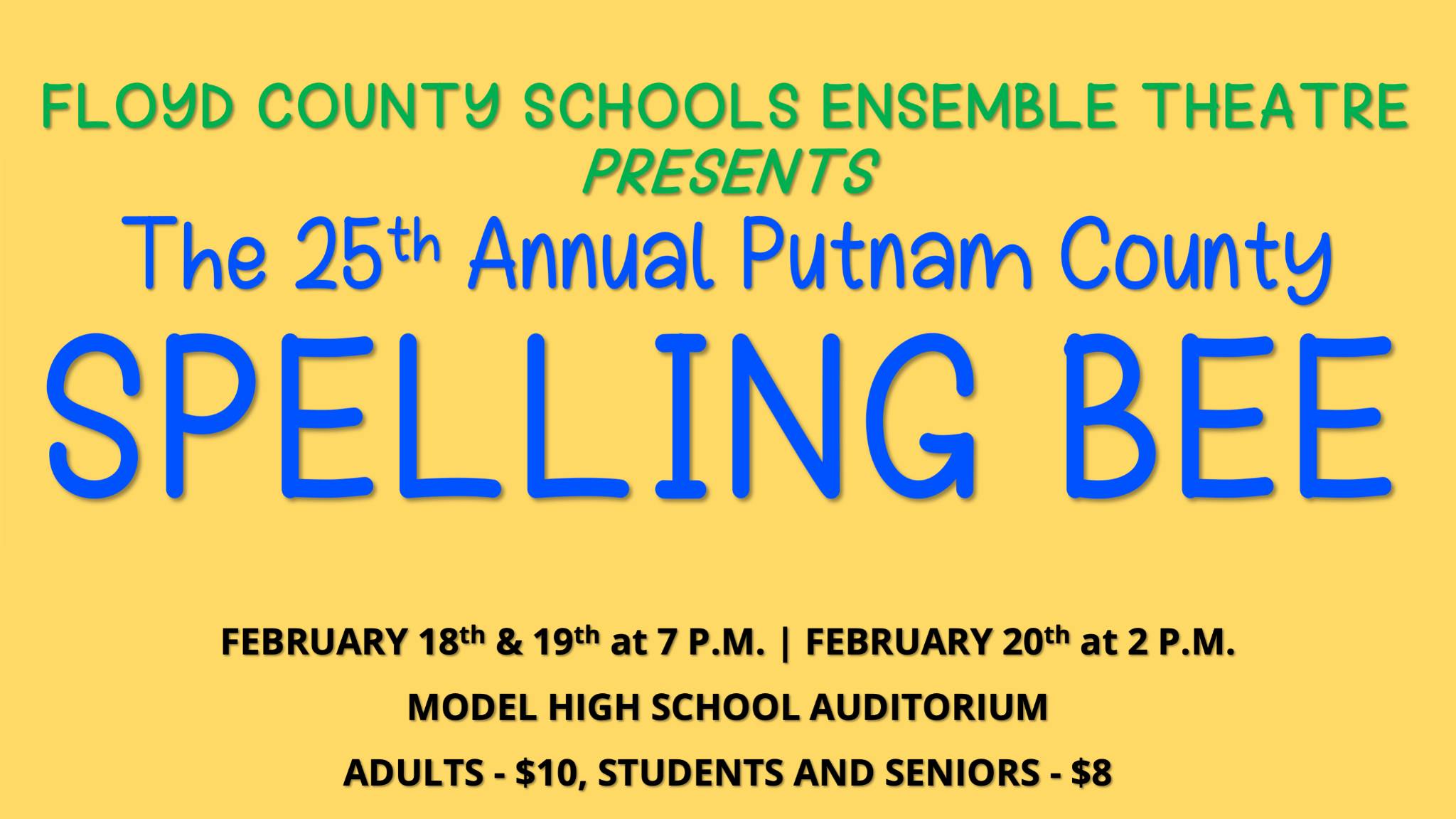 Students from all four Floyd County high schools will again be combining their talents to perform their annual system-wide musical. This year, the Floyd County Schools' Ensemble Theatre will be performing "The 25th Annual Putnam County Spelling Bee". Music and Lyrics by William Finn. Book by Rachel Sheinkin.

In this Tony Award-winning musical, we meet an eclectic group of students arriving at the 25th Annual Putnam County Spelling Bee, each eager to win for very different reasons. Through hilarious and touching performances, students reveal their hopes, struggles, and passions through catchy stories and songs. Six spellers enter the bee, but only one can be the winner.
Join these talented students for their production at the Model High School Auditorium on February 18th and 19th at 7 p.m. and on February 20th at 2 p.m. Tickets are $10.00 for adults and $8.00 for students and seniors.
Model High School drama instructor Rob Thompson is serving as the director, Armuchee High drama instructor Carli LeJeune is serving as the musical director, and Floyd County Schools Fine Arts Coordinator Sherry Childs is serving as the producer. Students making up the Ensemble Theatre cast and crew are:
Emileigh Ashworth, MHS
Joshua Bell, MHS
Kody Bullock, PHS
HenRinesha Coalson, MHS
Emma Couch, MHS
Isabel Edwards, MHS
Gracie Hutcheson, PHS
Emily Jones, MHS
Emily Lucas, CHS
Rylee Miller, MHS
Caleb Pearson, MHS
Luke Still, MHS
Mackenzie Terry, MHS
Davionne Williams, MHS
Matthew Wright, MHS