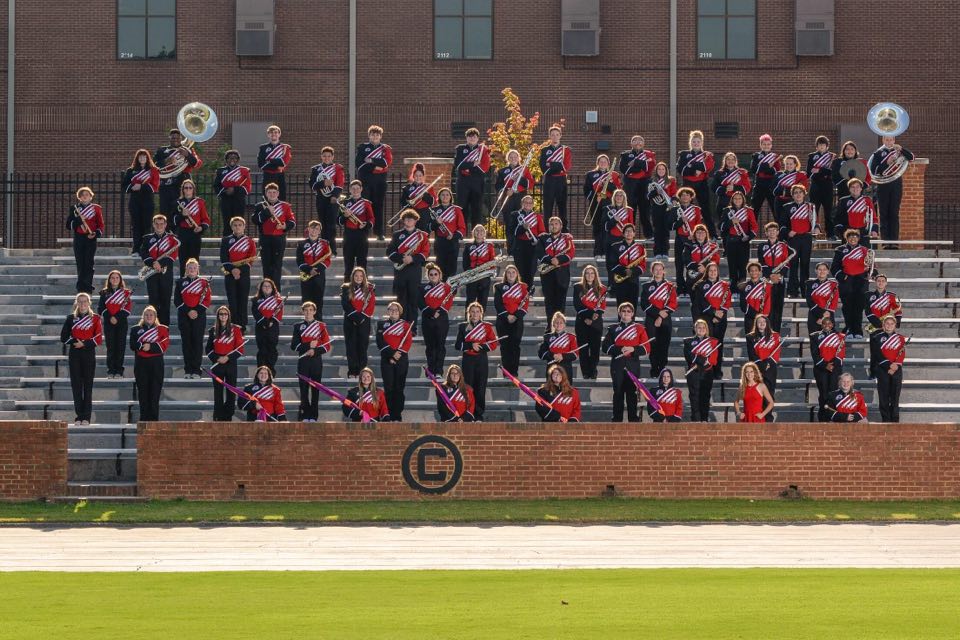 This year marks Gene Greer's seventh year as band director of the Chattooga High School  Marching Indian Band and in the first six years he has created halftime shows centered around super groups, the Beatles, Earth Wind and Fire and the Jackson Five. He has also brought timeless movies with unforgettable soundtracks to life in: Grease and the Wizard of Oz. He even took audiences down the rabbit hole with the Marching Indians in 2020's production of Alice in Wonderland.

This year Mr. Greer has done it again. Audiences will be hearing the familiar tunes of John Denver. Introducing "Simply Country" with songs: Thank God, I'm a Country Boy, Sunshine On My Shoulders, Fowl Play, and Country Roads, Take Me Home. This show promises to be a toe-tapping good time.
Conducting the 2021 Marching Indian Band is Rebekah Sharp, band captain is Emily Wright. The Little Big Horn Stadium is the place to be on Friday night home games to hear some classic country tunes from your hometown CHS Band.
By Carla Love