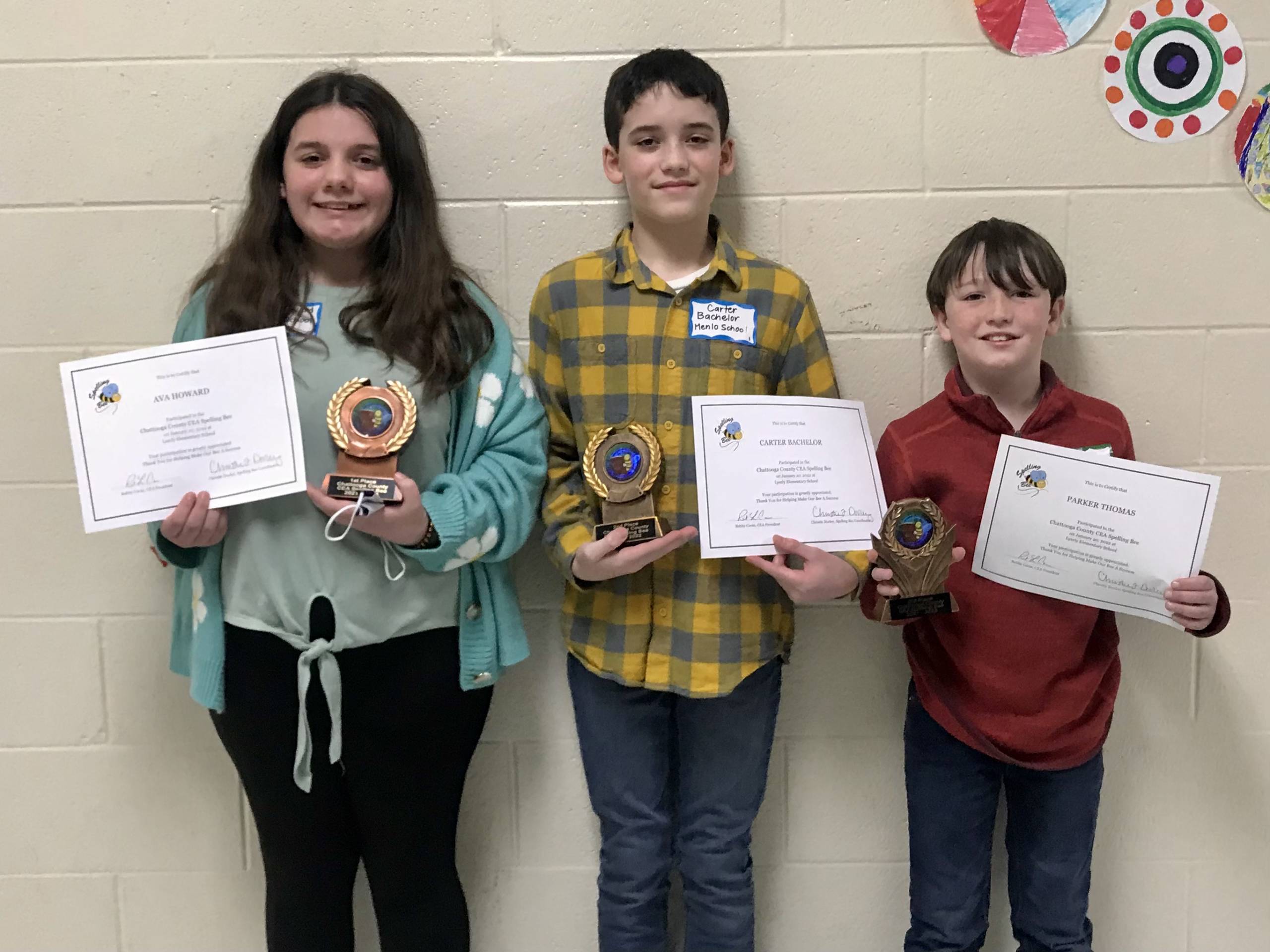 The Chattooga Education Association sponsored its annual countywide district spelling bee on the evening of Thursday, January 20 at Lyerly Elementary School.

First through eighth grade students from Leroy Massey Elementary, Lyerly Elementary, Menlo Elementary, and Summerville Middle School participated.
First grade participants: Gibson Beavers, Landon Craig, Clovis Fisher, Ruby Kellett, Mya Martin, Jack Morrison, Axel Obenoskey, Brylee
Thrasher, and Senailah Wells.
1 st place: Clovis Fisher, Menlo
2 nd place: Jack Morrison, Lyerly
3 rd place: Ruby Kellett, Lyerly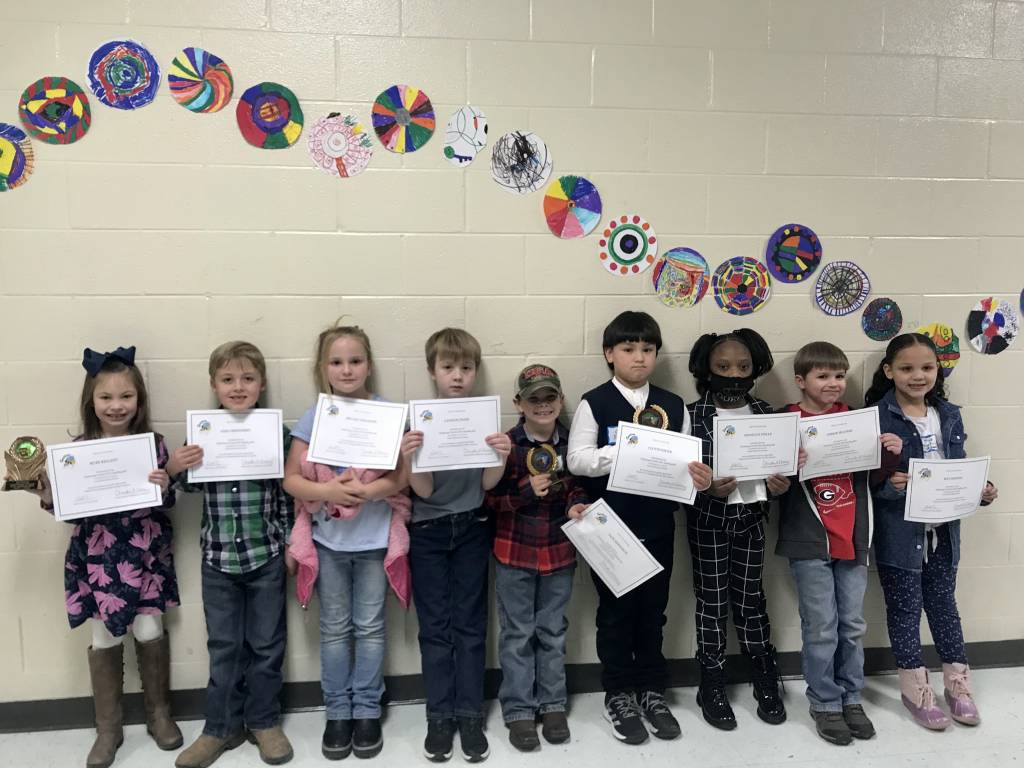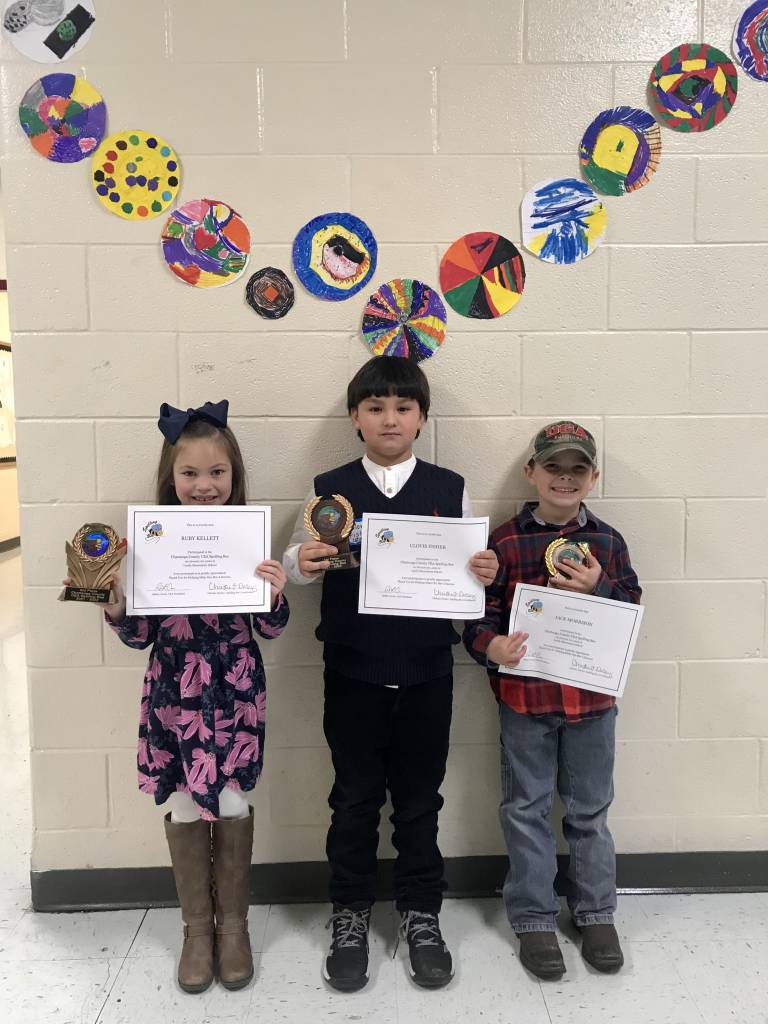 2 nd grade participants: Kami Carter, Libby Dodd, Cason Gill, Davin Hines, Abel Minervini, Daniel Moseley, Elijah Smith, and Genesis Villatoro.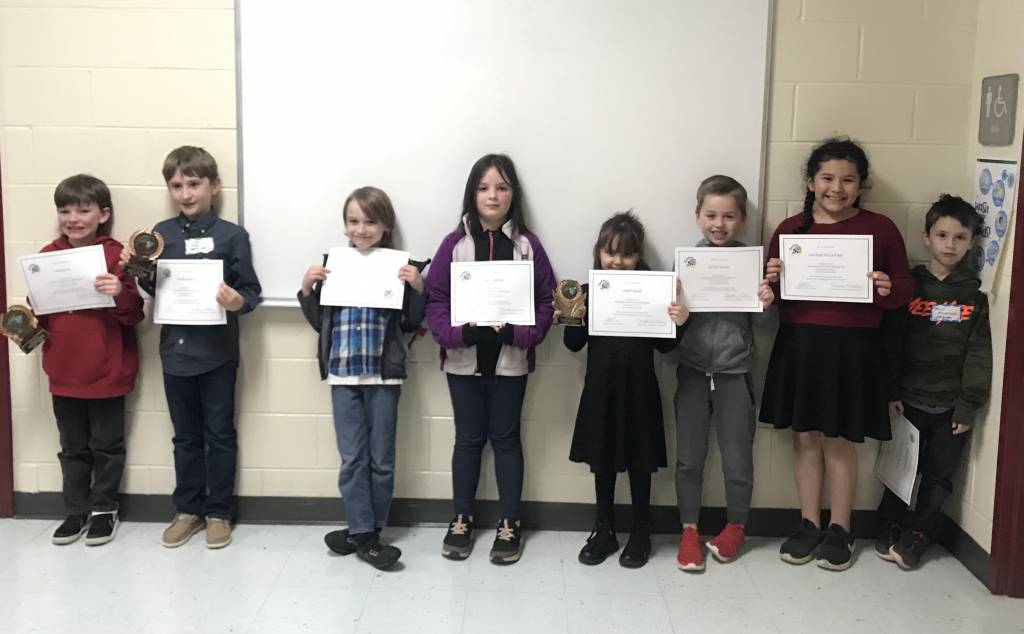 1 st place: Daniel Moseley, Lyerly
2 nd place: Cason Gill, Lyerly
3 rd place: Libby Dodd, Leroy Massey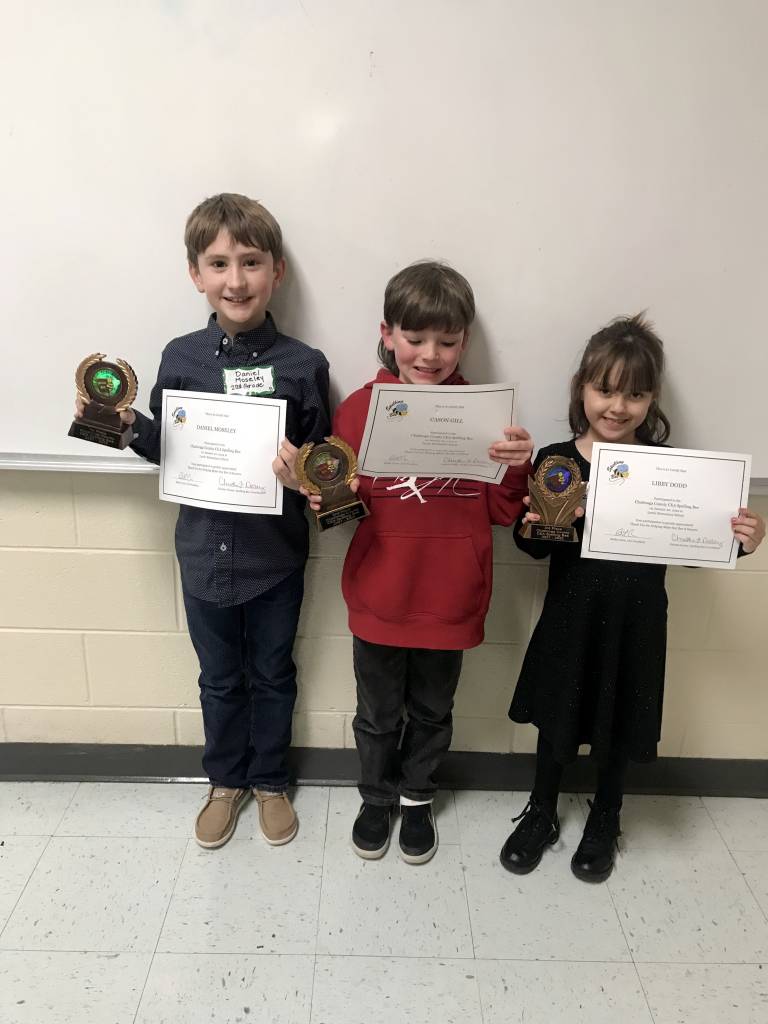 3 rd grade participants: Tristan Craig, Kobi Doan, RosaLee Hammond and Emsley Mitchell.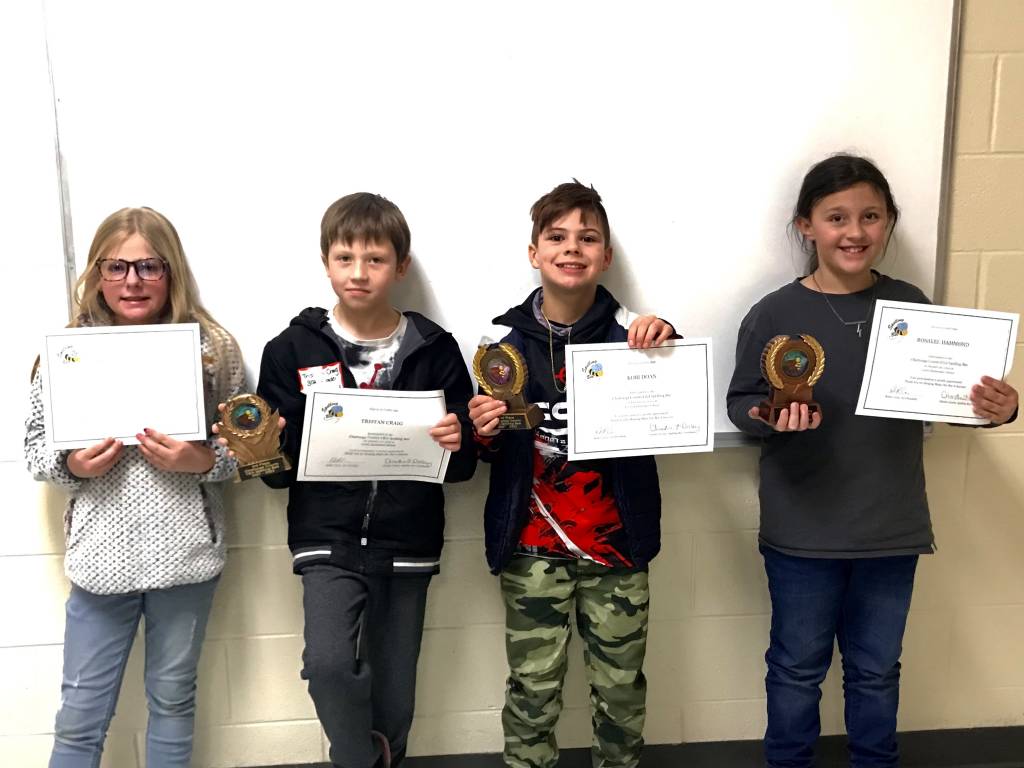 1 st place: RosaLee Hammond, Menlo
2 nd place: Kobi Doan, Leroy Massey
3 rd place: Tristan Craig, Leroy Massey
4 th -8 th grade participants: Carter Bachelor, Braydon Barbee, Donovan Collins, Andrew Dilbeck, Tyler Floyd, Haley Griffith, Ava Howard, Emily Hughes, Cavin Pickle, Xaylon Rollins, Parker Thomas, Emma Veatch and Aavon Wooten.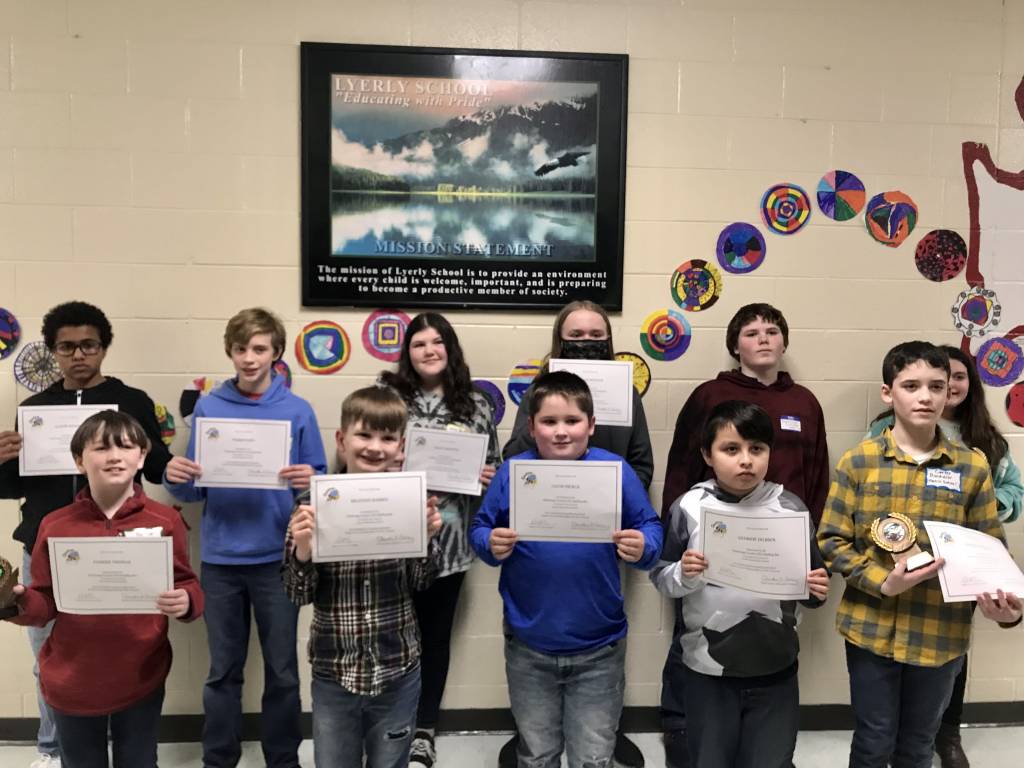 1 st place: Ava Howard, Menlo
2 nd place: Carter Bachelor, Menlo
3 rd place: Parker Thomas, Lyerly
Menlo student, Ava Howard, will represent Chattooga County by competing in the GAE Region 1 Spelling Bee on Saturday, February 26 at 10:00 a.m. at Georgia Highlands College in Rome.