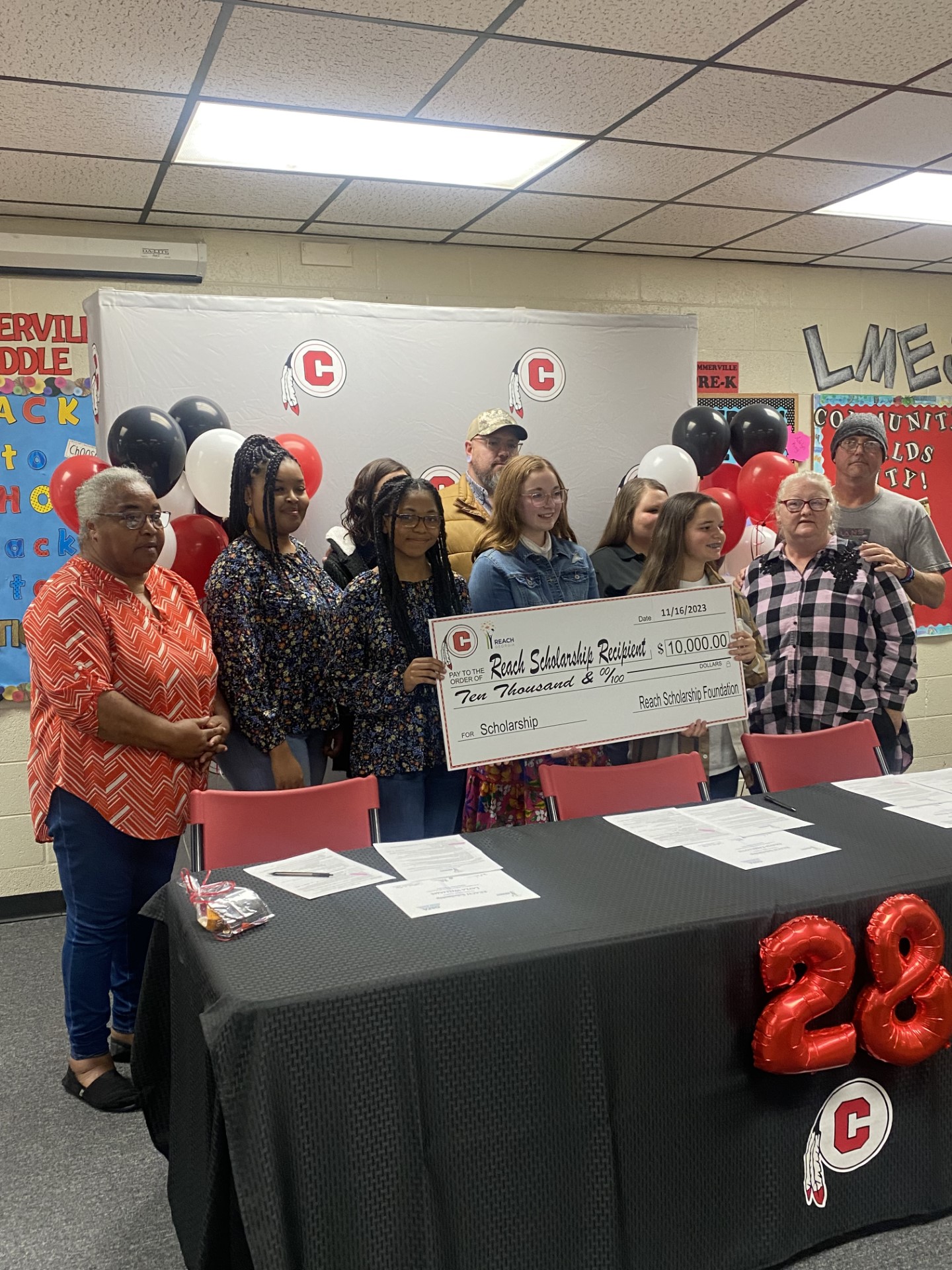 Three Chattooga County middle school students got a head start on their college education as the recipients of a $10,000 REACH Georgia Scholarship.


Menlo Elementary School recipient is Olivia Faircloth.

Summerville Middle School recipient is Layla Williams.
Lyerly Elementary School recipient is Haven Green-Burke.
REACH Georgia is a statewide needs-based mentorship and scholarship program. It provides academically promising students who have a demonstrated financial need with the academic, social, and financial support to help make their dreams of college and a bright future a reality.
REACH Georgia applicants fill out an application, and recipients are selected and announced in the fall of their 8th-grade year. Scholars and their parents sign a commitment contract in a fall signing ceremony. The students commit to maintaining a 2.5 HOPE GPA, maintaining good behavior and school attendance, and meeting with a volunteer mentor and academic coach throughout high school.