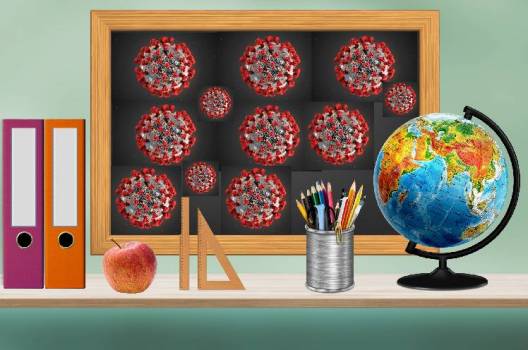 Chattooga Schools Superintendent Jared Hosmer has released the following information:
As of this afternoon the Chattooga County School System has a total of 30 positive COVID test results and over 300 quarantines. I have consulted with the Northwest Georgia Department of Public Health Director, Dr. Gary Voccio, this afternoon, and he has recommended that the school system enact its two-week emergency extended distance learning plan.  Students will learn virtually from home beginning Tuesday, January 12th – Friday, January 22nd. All students will return to in-person learning on Monday, January 25th.
Each school will release information with a plan for you to pick up your child's Chromebook if they do not have it with them at home.  Virtual sessions will take place each day with your child's teacher.  A schedule with times can be found in the Extended Distance Learning folder sent home with your child earlier in the school year.  If your child does not have internet capabilities from home, you should have received a thumb drive with lessons and instructions for your child to complete their assignments from home. Teachers will post more information within their Google Classroom.
School meals will be available for pick-up tomorrow, Tuesday, January 12th from 11am – 12pm at each school location.  On Wednesday, January 13th and Tuesday, January 19th meals will be delivered by bus route between 11am – 12pm.  To collect a meal on these days, a parent/guardian must be at the bus stop.
If you have questions or are uncertain about what to do, please contact your child's school.
It is our goal to keep everyone safe and healthy.  We apologize for the late notice; however, things change rapidly, and we must adapt accordingly to ensure the safety of all involved.