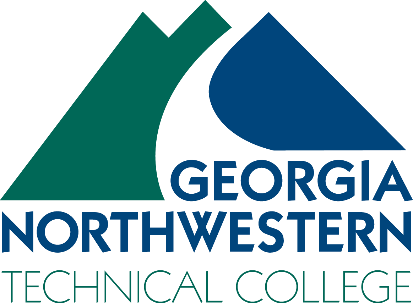 By the end of December 2020, the Georgia Northwestern Technical College (GNTC) Foundation raised approximately $250,000 in support of students from private donations, corporate gifts, grants, planned giving and establishment of an endowed fund.

At the conclusion of GNTC's Annual and Year-End Giving Campaign: "A Gift of Impact," the GNTC Foundation raised $90,464 in scholarship funds, surpassing the original goal of $20,000 by a large margin. Gifts from GNTC employees alone exceeded $20,000.
"We are so grateful to the northwest Georgia community for its terrific response to our fundraising appeals," said GNTC President Dr. Heidi Popham. "Because of their donations, many more of our students have been able to stay enrolled and on track to graduate despite the impact of COVID-19."
According to Lauretta Hannon, GNTC director of Institutional Advancement, the COVID-19 pandemic has increased the number of students who are facing financial hardships.
"The GNTC Foundation has been working non-stop in the setting up and awarding of scholarships and other forms of financial support for students hit hard by the pandemic," said Hannon. "Thanks to the generosity of donors, we've been able to increase student support by 100%."
Shortly after the conclusion of the fundraising campaign, the GNTC Foundation awarded 31 qualifying students with scholarships for the Spring 2021 semester. The Foundation also received a donation from the Winn family and established an endowment scholarship as well as a food pantry on the Polk County Campus in honor of the late Tallapoosa Judicial Circuit Superior Court Judge Dan Peace Winn.
The GNTC Foundation offers scholarships and financial assistance to eligible students on the GNTC website. Student financial assistance can help with tuition, books, supplies, fees, licensure exams and other needs. For more information on donating to the GNTC Foundation, please contact Michelle Beatson, Foundation administrator, at 706-802-5850 or visit the Foundation's donation page.
The GNTC Foundation Trustees are Phil Burkhalter, Floyd County; Valerie Brown, Whitfield County; Linda Case, Dade County; Jay LeGrande, Polk County; Gary McConnell, Chattooga County; Craig McDaniel, Floyd County; Sherrie Patterson, Murray County; Damon Raines, Walker County; Becky Redd, Gordon County; Mitch Sanford, Whitfield County; Jay Still, Whitfield County; Wil Stiles, Catoosa County; Scott Tucker, Floyd County; Carolyn Walker, Walker County; and Doris White, Walker County.
Georgia Northwestern Technical College provides quality workforce education to the citizens of Northwest Georgia. Students have the opportunity to earn an associate degree, diploma, or a certificate in business, health, industrial, or public service career paths. This past year, 12,454 people benefited from GNTC's credit and noncredit programs. With an annual credit enrollment of 7,730 students, GNTC is the largest college in Northwest Georgia. GNTC has an additional enrollment of 4,724 people through adult education, continuing education, business and industry training, and Georgia Quick Start. For more information about GNTC, visit us at www.GNTC.edu. GNTC is a unit of the Technical College System of Georgia and an Equal Opportunity Institution.