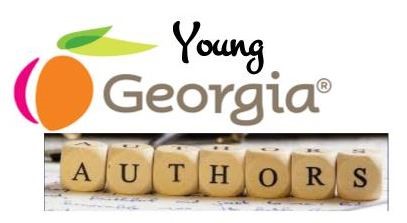 Chattooga County Schools recently completed the 2018-2019 Young Georgia Authors Competition. The county level (district) winners have been notified.

The following students are this year's district winners:
Kindergarten: Amiyah Wooten–Leroy Massey Elementary
1st Grade: Z'Niyah Mitchell–Leroy Massey Elementary
2nd Grade: Payton Cameron–Leroy Massey Elementary
3rd Grade: Xaylon Rollins–Leroy Massey Elementary
4th Grade: Kelsey Lowe–Leroy Massey Elementary
5th Grade: Madison Isabel Koonce–Leroy Massey Elementary
6th Grade: Ben Swords–Menlo Elementary
7th Grade: Kaylan Moseley–Lyerly Elementary
8th Grade: Kynsli Watkins–Summerville Middle School
9th Grade: Emma Marshall–Chattooga High School
10th Grade: Chaley Harris— Chattooga High School
11th Grade: Jacob Pickle– Chattooga High School
12th Grade: Kaelei Woodall– Chattooga High School
These students will be recognized at the board meeting on March 21, 2019 at 6:00 p.m.  Also, a banquet will be held to honor these students on March 29th at 1:00 p.m. in the Board Room.