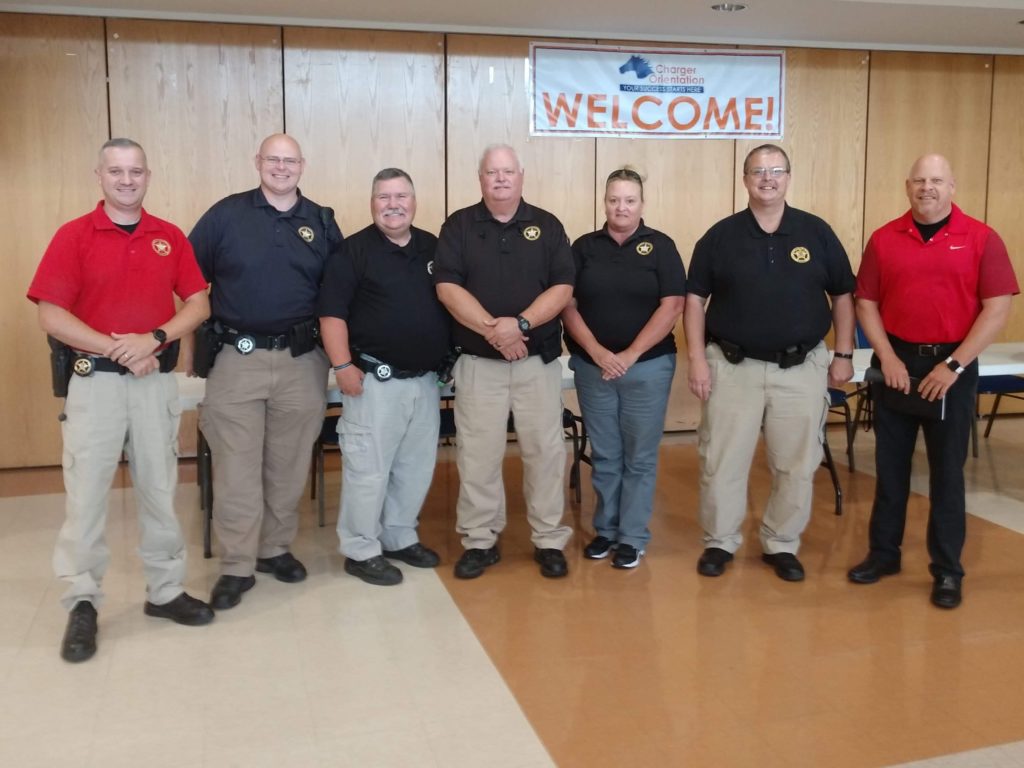 In March of 2018 the Chattooga Board of Education members, John Turner, Eddie Massey, Larry Weesner, Alma Lewis and John Agnew voted for the Chattooga County School District to have a School Resource Officer (SRO) allocated to each school, amending the contract with the Chattooga County Sheriff's Office to increase the number of School Resource Officers.

The School Resource Officers for the 2019/2020 school year are:
Chattooga High School: Mike Howard
Summerville Middle School: Tammy Wooten
Leroy Massey Elementary School: James Durham
Lyerly School: Joe Stephens
Menlo School: Bryant Dodd
Sgt. Josh Powell serves as the Supervisor and School Safety Liaison for the SROs. Sgt. Powell told AllOnGeorgia that the Sheriff's Office will have an officer on site at the Mountain Charter Academy when it opens in November, "but it will be a separate part time job for us."
The SRO officers will represent a financial impact of just under $300,000. "Under our current agreement, the Board of Education reimburses the county for all salary and benefit related costs (salary, insurance, retirement, FICA etc) and I provide the training, equipment, vehicle, uniforms, etc.  The cost to the Board of Education is roughly $50,000 per deputy. It could be a little more or less depending on the deputy's length of employment," Sheriff Schrader said.
Requirements for the SRO officers include being P.O.S.T certified law enforcement officers, with two years of law enforcement experience and complete the 84-hour Basic School Resource Officer Program offered by the Georgia Public Safety Training Center. The School Resource Officer program is a nationally accepted program involving the placement of a law enforcement officer within the educational environment. The officer, while in school, is involved in a variety functions centered around safety and crime prevention in the school.
The Georgia Pubic Safety Training Center states the SRO training, "is intended for law enforcement officers assigned as, or anticipating assignment as, a School Resource Officer.Topics will include the Role of the SRO Within the School Environment, Search and Seizure in the School, Juvenile Law, Criminal Offenses, Gang Awareness, Drug Awareness, Interviews and Interrogations, Emergency Preparedness, FERPA, Restraint and Seclusion, Crisis Intervention and Mental Health Awareness, Commercial Sexual Exploitation of Children, Tactical Casualty Combat Care, Active Shooter, Instructional Strategies, Eight (8) hours of Verbal Defense and Influence, and Report Writing."