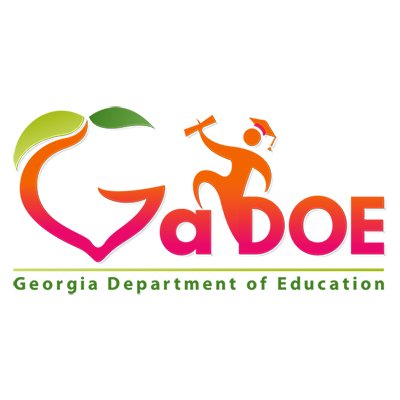 The newly revised state report card system, known as CCRPI, was released on Monday.


Chattooga County School District received an overall district grade of 70.6  (C) out of 100 points.
The 2018 CCRPI uses an updated calculation approved as part of Georgia's state plan for the Every Student Succeeds Act (ESSA) which replaced the No Child Left Behind Law.
2018 scores are NOT comparable to any prior year. Any comparison, or statement that a school or district's scores have "risen" or "dropped," is incorrect.
2018 CCRPI Georgia Chattooga 
Elementary: Georgia – 77.8 | Chattooga –  66.6
Middle: Georgia – 76.2 | Chattooga – 83.3
High: Georgia – 75.3 | Chattooga High School -71.3/district 67.7
All Schools : Georgia – 76.6 | Chattooga – 70.6 
"I am very pleased with the progress that our schools have made over the past few years. Together our district  obtained a grade of "C".  All our middle schools made a "B".  We still have work to do but all schools are headed in the right direction," Chattooga Schools Superintendent Jim Lenderman said.
Chattooga School District has 3,022 students. Here is a look at the DISTRICT DEMOGRAPHICS:
AMERICAN INDIAN / ALASKAN NATIVE 0.1%
ASIAN / PACIFIC ISLANDER 0.2%
BLACK 8.6%
HISPANIC 6.2%
MULTI-RACIAL 5.8%
WHITE 79.1%
ECONOMICALLY DISADVANTAGED 69.4%
ENGLISH LEARNERS 2.4%
STUDENTS WITH DISABILITY 19.4%
About the Redesigned CCRPI
Working with a committee of educators and other stakeholders during the ESSA state plan development process, GaDOE was able to make significant improvements to the CCRPI. Highlights include: 
The CCRPI has been streamlined and simplified. The number of indicators has been cut roughly in half, and the remaining indicators are organized within five overall components: Content Mastery, Progress, Closing Gaps, Readiness, and (for high schools only) Graduation Rate.
A new Closing Gaps component rewards schools making significant progress with traditionally underserved subgroups (English Learners, Economically Disadvantaged, and Students With Disabilities) and sets an expectation of improvement or maintenance of high achievement for all subgroups.
A new Beyond the Core indicator at the elementary and middle school levels incentivizes student participation in enrichment courses beyond the traditional academic core (like fine arts, world language, physical education/health, and career education).
A

 

fully redesigned website

 

makes it easier for parents and other stakeholders to access their schools' scores and dig into the underlying data.

 
Under the federal Every Student Succeeds Act (ESSA) – the replacement for No Child Left Behind (NCLB) passed in 2015 – states are required to have a "statewide accountability system" that provides information on how well schools are performing. Similar accountability systems were required under the No Child Left Behind waivers many states operated under before ESSA was passed, but ESSA gives states more authority over the process. 
After ESSA was signed into law, the Georgia Department of Education spent two years gathering input from the public and working with a committee of educators and other stakeholders to redesign the CCRPI. Parents, educators, members of the business community, and others said they wanted a CCRPI that reflected the opportunities schools offered students – from fine arts to career education – rather than a focus strictly on standardized test scores. 
Refinements were made to the CCRPI based on this feedback, resulting in the updated calculation used to produce the 2018 scores.