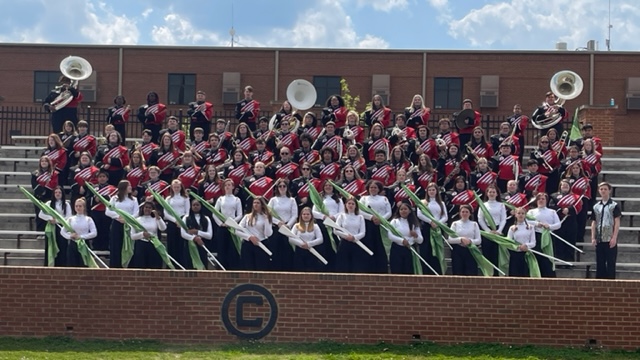 Band camp normally signals the beginning of a marching band's new season of music and creation of their halftime show. The Chattooga High School Marching Indians are unlike most music programs, they never stop practicing some type of music even when football season is over. After their large group performance evaluation (LGPE) in March, band director Gene Greer handed out the first song of what would become the 2022-23 halftime show.

Each Monday in June and July, the band spent outside on the parking lot learning marching fundamentals and after a lunch break, students gathered in their sections in various places inside the school to practice their show music and stand tunes.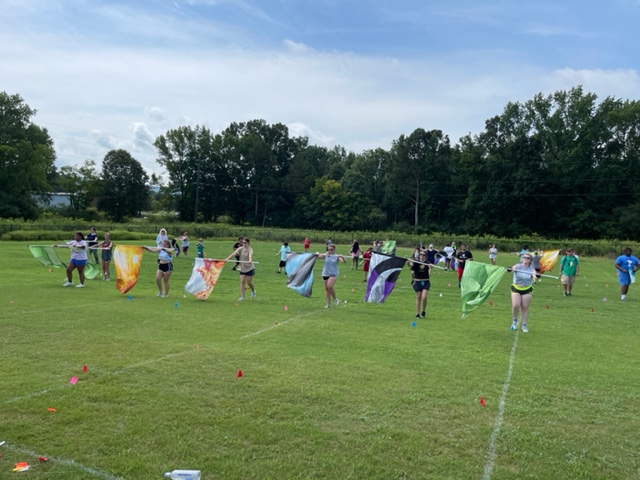 A parking lot in the summer heat gets the students ready for two weeks of camp and prepares them to perform a seven minute show in a variety of conditions. So far at this year's band camp, the students have not had as much time on the practice field due to rain and the time they have been able to be outside, they have been hard at work learning this year's drill.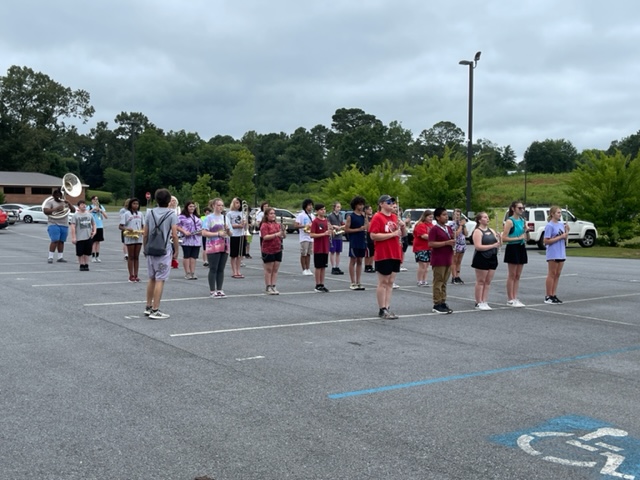 This year the band presents their halftime show featuring the music of Chicago. Band camp runs July 18-22 and 25-28. The students will present their preview show on Friday, July 29with a tentative performance time of 6 p.m.
By Carla Love