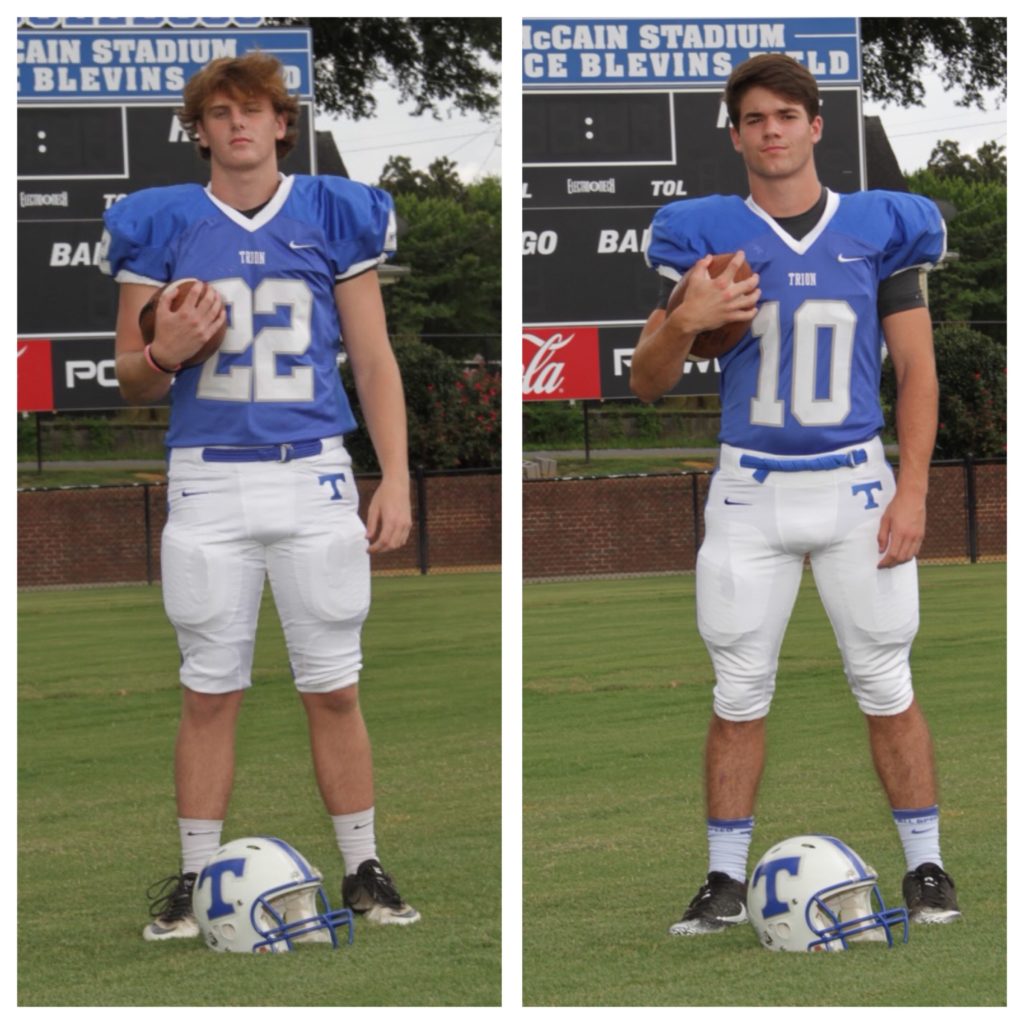 The Trion Bulldogs officially kicked off their season on the road against the Coosa Eagles Friday night. The boys in Blue and White showed up and showed out. "We had some players show they can get the job done on Friday nights," Coach Justin Brown said.

Hagen Willigham on the opening drive found the end zone on a 7 yard run. Willingham would score again on a 42 yard run. Willingham had a great game offensively ending the night with 118 yards rushing.
Braden Johnson was big on both sides of the ball, running at will against the Eagles for 63 yards on 18 carries and led the team in tackles with 13.
Johnson and Willingham accounted for 181 of the 217 rushing yards in the game against Coosa.
The game was delayed for a couple of hours due to lightning during the third quarter. In fact it was the longest delay Trion Coach Justin Brown could recall, "never been through one that long…it was definitely the longest."
"About every 20 minutes we would talk to them about staying focused. We told them we were going to finish the game that night and we had to be ready," Brown said.
The Bulldogs finished the game, winning 18-15.
Coach Justin Brown said earlier in the week the Bulldogs had worked hard in practice after the scrimmage loss to LaFayette. "Instead of feeling sorry for ourselves, we went to work correcting some of the mistakes we made. The kids showed a lot of resilience."
"I'm so proud of our guys.  They showed a lot of heart and toughness.  The coaches put together a great game plan and the players executed.  It was an awesome night for our community," Brown said.
The Bulldogs will be off this week and will take on Dade County on August 31 in their home opener at Sam R. McCain Stadium.