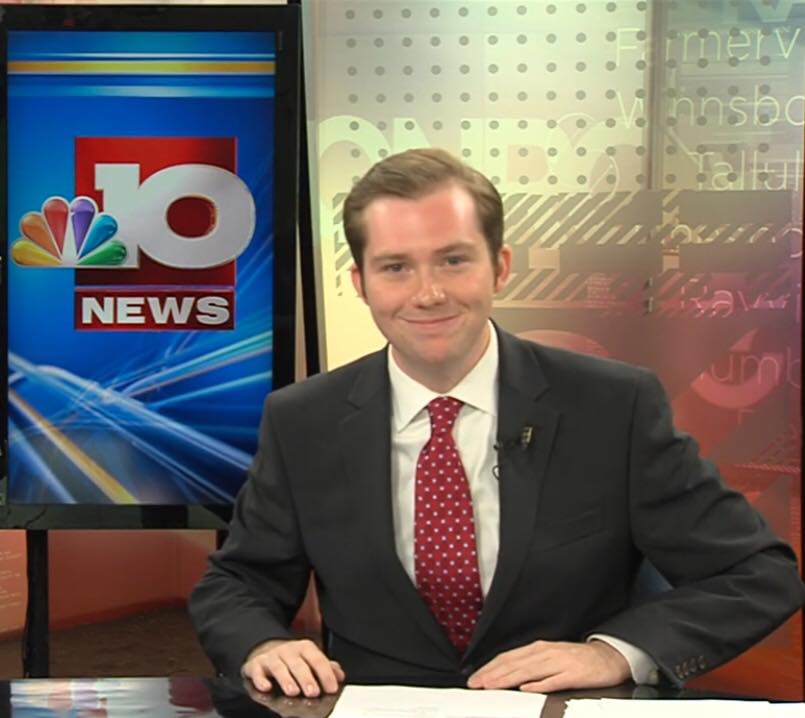 Chattooga High School alum Bode Brooks recently was named as the weekday morning news anchor for NBC 10 and FOX 14 in Louisiana.

Brooks started working at WZQZ AM 1180 when he was 16 years old in October 2013. "Before that I competed in several public speaking competitions through mainly FFA, but also did a little bit with FBLA and SkillsUSA, so I came in a bit experienced. I stayed at WZQZ till I started college at the University of West Georgia in August 2015," said Brooks.
Once at college he immediately got involved with the campus radio, The WOLF Internet Radio, and was hired on as news director in February 2016. "I revived The WOLF's political talk show, 'The Power Hour' in October that year. In November 2017 I began anchoring weekly newscasts for the campus TV, WUTV. All that prepared me to take an internship with WSB Radio in the summer of 2018 working in their newsroom."
"I did everything from write articles, do phone interviews, prep sound bytes for the anchors, tag along for election coverage, it was a blast. They put me on air to anchor a little towards the end of the internship, which was pretty much unheard of at WSB, and soon after was hired on to do weekends."
The past year Brooks spent just balancing the last of few classes of at the University of West Georgia and putting in the work at three stations for a solid reel and full time job. "Everyone I've worked with at every station has been constantly supportive. I've been able to cover huge stories from the Governor's race to a Newnan neo-nazi rally and interview or work with a lot of big name folks. It's incredibly humbling to look back at all that I've accomplished in the brief start to my career, and it excites me to know I still have so much more ahead of me."
Bode Brooks graduated from Chattooga High School in 2015, his major is Mass Communications, minor in Political Science, he will graduate from the University of West Georgia later this month.