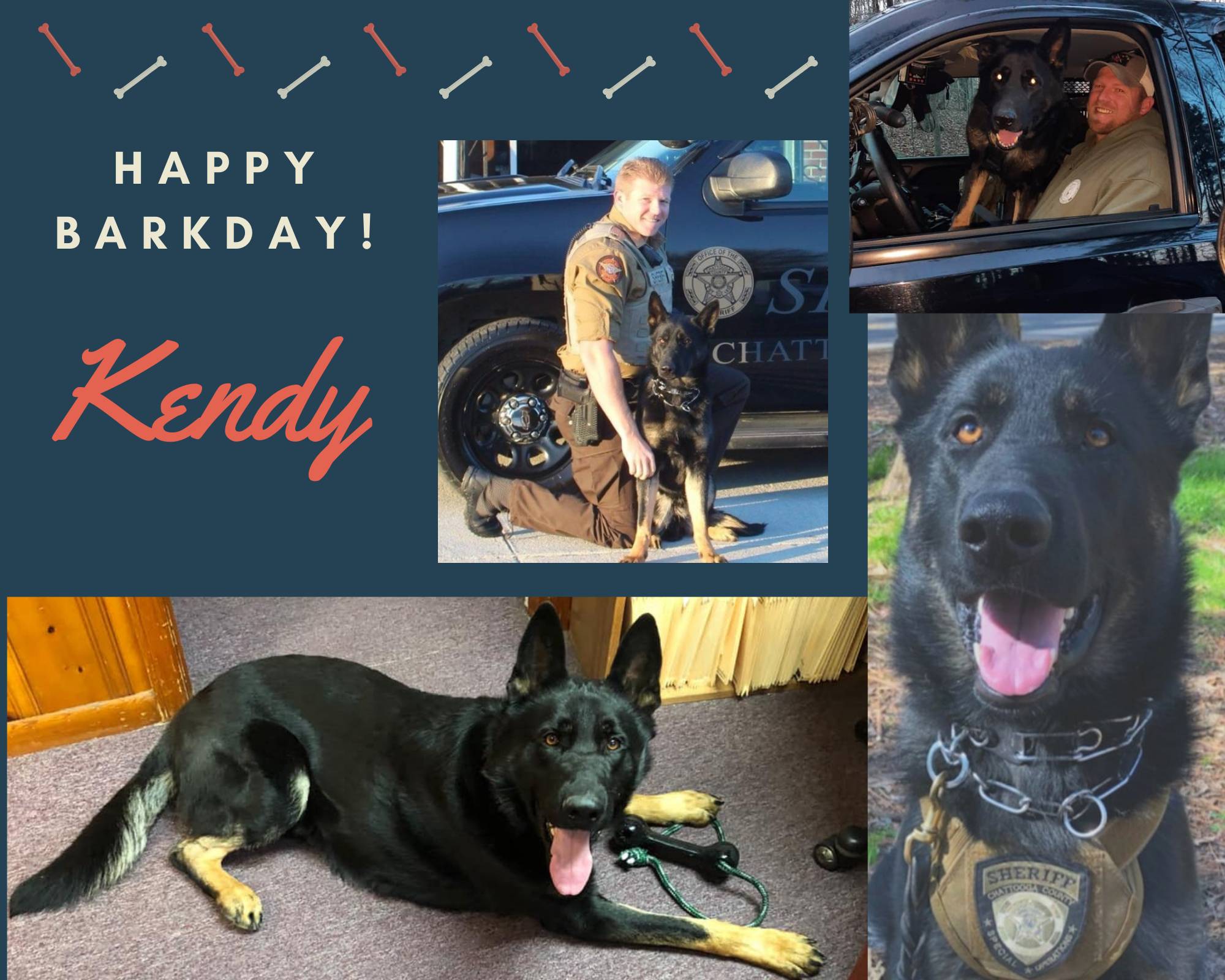 Police Dog, Kendy of the Chattooga County Sheriff's Office is celebrating his 3rd birthday today.

Kendy began work at the Sheriff's Office as a 60 pound puppy, now he weighs 110 pounds and is trained to detect methamphetamine, cocaine, crack cocaine, heroin, MDMA (ecstasy) and marijuana. Kendy is also trained in tracking and has proven to be very good at it.
Kendy has been apart of dozens of arrests, including vehicle stops and search warrants, called out for approximately twelve tracks, used seven times with one arrest on tracking, ran two to the perimeter team for arrest. Was on standby and on scene for the Potter arrest at the Gordon/Whitfield County lines.  He's also been used and requested by Georgia State Patrol and Summerville Police Departments.
His biggest find has been 2 ounces of methamphetamine on a traffic stop, according to handler, Deputy Nick Robinson.
Robinson says he had spoke several times with Sheriff Schrader and Sgt. Powell about a K9 team, "and when when the Sheriff made the decision to have one, I was selected to be the handler."
Three years later, how's it going? "He's the best partner anyone could ask for, he lives with me, has a crate indoors and a 10×10 kennel outdoors. Lives to work and loves to play fetch. His favorite toys are Kong Toys, USA k9 rope toys, and old fire hose."
From all of us at AllOnGeorgia, Happy Birthday, Kendy!!