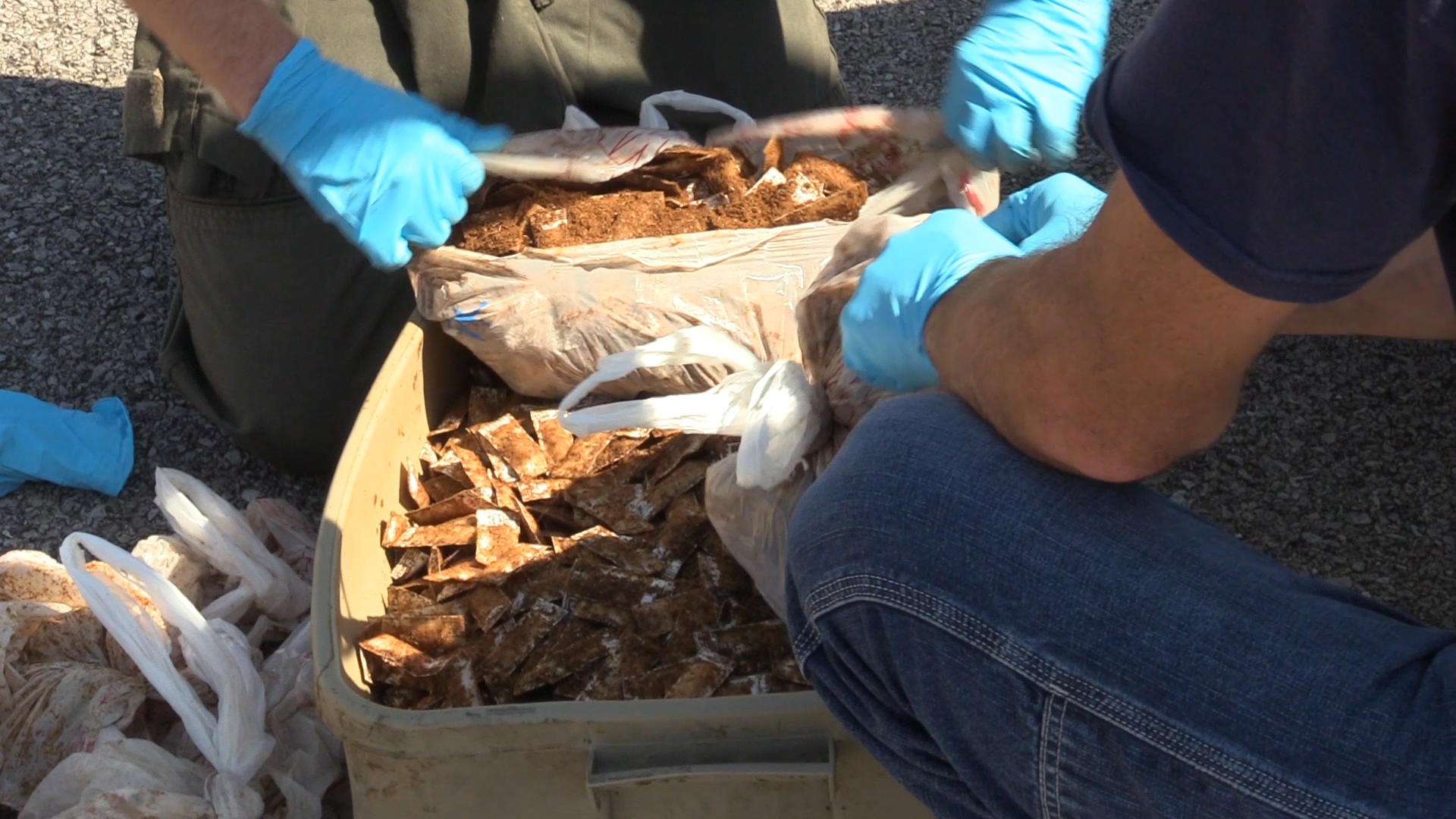 USDA is distributing oral rabies vaccine baits in northwest Georgia to vaccinate raccoons against rabies. These baits, coated in fish crumbles, are being distributed by low-flying airplanes and helicopters throughout a vaccination area.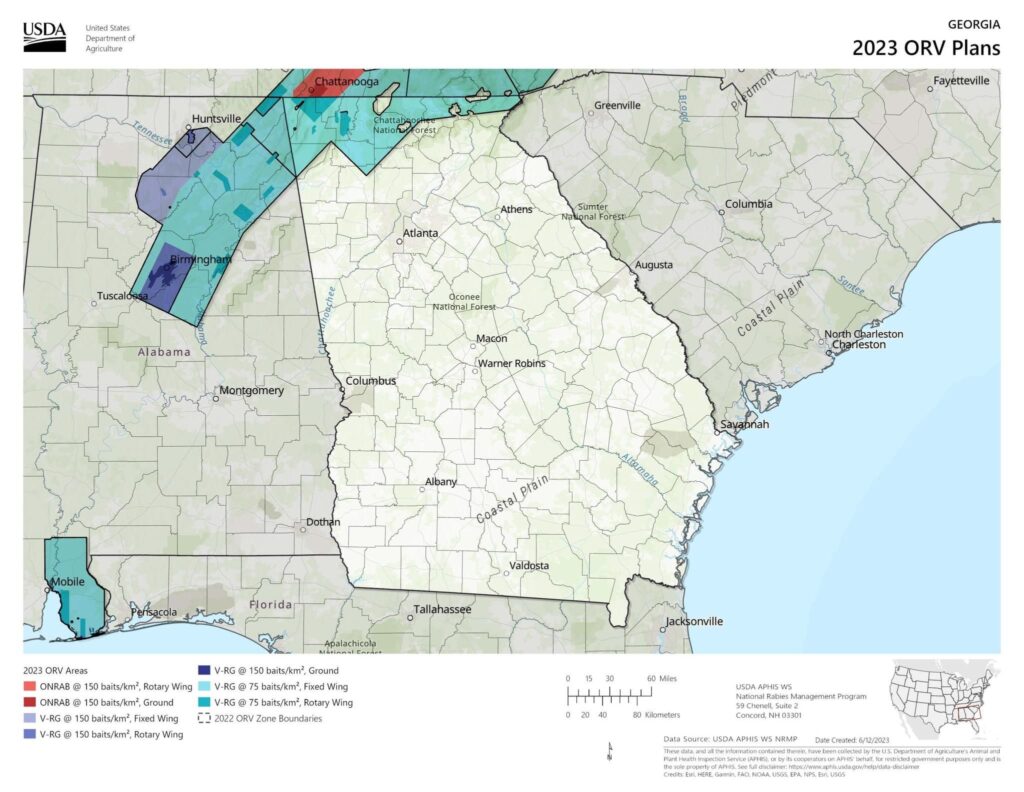 Operating out of the Chattanooga Airport, USDA teams stock each helicopter with bait to toss into wooded areas while airborne. The baits are about the size of a ketchup packet.
USDA distributes more than 10 million baits across 17 states every year.  This year, 1,270,000 baits will be dropped across Walker and surrounding counties.
It is recommended that anyone who finds a bait leave it alone to allow wildlife to find it. However, if a bait is intact and out in the open, it can be tossed deeper into the woods or brush where a wild animal is more likely to find it.