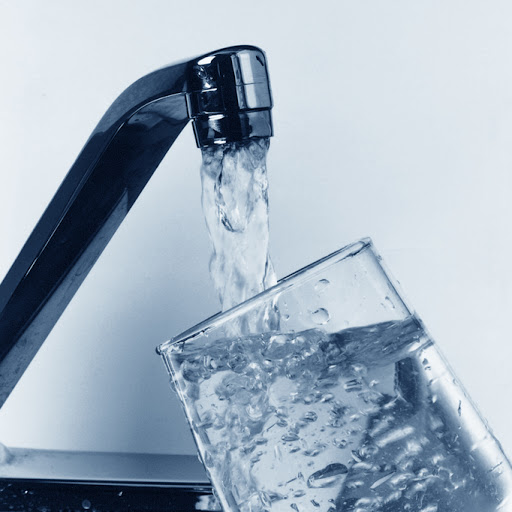 Notice of Drinking Water Health Advisory Level Exceedance for Raccoon Water Plant
City of Summerville Public Drinking Water System
What happened?
On January 30, 2020 sample results came back showing combined levels of PFOA and PFOS in the finished water from the Raccoon Creek treatment plant of 98 parts per trillion, which is above the U.S. EPA Health Advisory Level. In addition, combined levels of PFOA and PFOS in the Goodwin Hill Tank were found to be 92 parts per trillion.
In light of the EPA Health Advisory, the City of Summerville, in consultation with the Georgia Environmental Protection Division (Georgia EPD), determined that they needed to notify the public of this new information, and give an update on what it means and what they are doing about it. As more information becomes available, the City says they will provide additional updates.
What are PFOA and PFOS?
PFOA and PFOS are fluorinated organic chemicals that are part of a larger group of chemicals referred to as perfluoroalkyl substances (PFASs). PFOA and PFOS have been the most extensively produced and studied of these chemicals. They have been used to make carpets, clothing, fabrics for furniture, paper packaging for food and other materials (e.g., cookware) that are resistant to water, grease or stains. They are also used for firefighting at airfields and in a number of industrial processes. Because these chemicals have been used in an array of consumer products, most people have been exposed to them.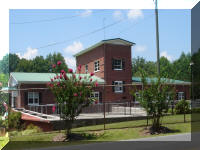 What is the Health Advisory Level?
To provide Americans, including the most sensitive populations, with a margin of protection from a lifetime of exposure to PFOA and PFOS from drinking water, EPA established health advisory levels at 70 parts per trillion. When both PFOA and PFOS are found in drinking water, the combined concentrations of PFOA and PFOS should be compared with the 70 parts per trillion health advisory level. This health advisory level offers a margin of protection for all Americans throughout their life from adverse health effects resulting from exposure to PFOA and PFOS in drinking water.
What are the potential adverse health effects with exposure to PFOS and PFOA?
EPA's health advisories are based on the best available peer-reviewed studies of the effects of PFOA and PFOS on laboratory animals (rats and mice) and were also informed by epidemiological studies of human populations that have been exposed to PFASs. These studies indicate that exposure to PFOA and PFOS over certain levels may result in adverse health effects, including developmental effects to fetuses during pregnancy or to breastfed infants (e.g., low birth weight, accelerated puberty, skeletal variations), cancer (e.g., testicular, kidney), liver effects (e.g., tissue damage), immune effects (e.g., antibody production and immunity), thyroid effects and other effects (e.g., cholesterol changes).
EPA's health advisory levels were calculated to offer a margin of protection against adverse health effects to the most sensitive populations: fetuses during pregnancy and breastfed infants. The health advisory levels are calculated based on the drinking water intake of lactating women, who drink more water than other people and can pass these chemicals along to nursing infants through breastmilk.
What should you do?
Pregnant women, nursing mothers and infants are most sensitive to these chemicals and can reduce their potential risk by not consuming water from the City of Summerville public water system. In an abundance of caution, until further notice, these groups may want to consider using water from another source for consumption purposes. Recommendations for these sensitive groups include:
•
•
Use bottled water for drinking and cooking of foods that absorb water (like pasta). Use formula that does not require adding water or use bottled water intended for infants to make formula.
The water can be used for washing foods, brushing teeth, bathing and showering, provided that care is taken to avoid swallowing water during those activities.
Point of use filters are available for consumers. Look for NSF/ANSI 53 (for carbon filters) or NSF/ANSI 58 (for reverse osmosis) certification.
Please note that boiling the water will not destroy these chemicals and will somewhat increase their levels in the water. If you have specific health concerns regarding your exposure, you should consult a health professional, such as your doctor.
What is the City of Summerville doing?
The City of Summerville is taking the following actions:
•
•
The City is providing notice by mail to all customers. The City has contacted local media, including newspaper, radio, and social media. The City provided direct notification to all elementary schools, day care facilities, and health care facilities.
Chattooga Schools Superintendent Jared Hosmer released the following statement Monday evening: "As most of you are aware, the City of Summerville is experiencing issues at its Water Treatment Plant in Summerville. Due to the current advisory released this afternoon from the City, the schools in the Summerville District will restrict the consumption of water from any and all water dispensers at each school. The school system will provide bottled water to students as necessary throughout the school day. The lunchroom at each school will prepare meals that do not require the use of water in the preparation. The schools at Lyerly and Menlo are not in the affected area of the advisory. The system will continue to monitor the situation and stay in close contact with the City of Summerville. We will provide updates to the situation as we gain new information. If you have questions or concerns, please feel free to contact your child's principal or the central office."
An EPD tanker carrying 5,000 gallons of drinking water arrived Monday night at the city of Summerville.
The free water is available to all Summerville water customers.
The city has also ordered 26 pallets of bottled water which will be free to those in need of drinking water.
The City is investigating treatment options for the Raccoon Creek treatment plant. The City is investigating increasing the usage of water sources other than the Raccoon Creek treatment plant. These sources include the City's Lowe Springs, which was also sampled at the same time and the results show that no PFOS or PFOA was detected. The City also has interconnections with nearby public water systems and will investigate purchases from these systems in order to decrease the amount of water coming from Raccoon Creek.
When additional information becomes available this public notice will be updated.
How can you get additional information?
For additional information on EPA's Drinking Water Health Advisories for PFOS and PFOA please see: https://www.epa.gov/ground-water-and-drinking-water/drinking-water-health-advisories-pfoa-and-pfos.
For more information on what the City is doing, please contact Janice Galloway at 706-859-0900 or email at jgalloway@summervillega.org.
Please share this information with all the other people who drink this water, especially those who may not have received this notice directly (for example, people in apartments, nursing homes, schools, and businesses). You can do this by posting this notice in a public place or distributing copies by hand or mail.
Information from City of Summerville, Chattooga School System