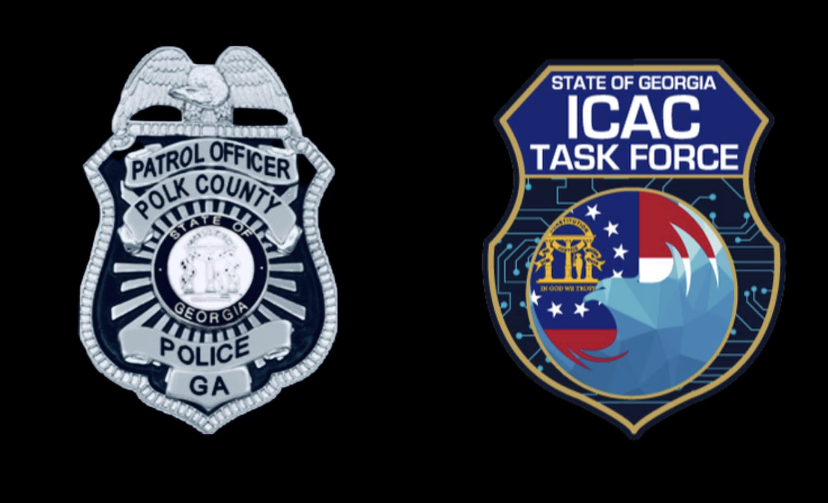 Bryan David Somers has been sentenced to 12 years and six months in prison for the receipt and distribution of child pornography.  Prior to his arrest, Somers was an EMT and a substitute teacher at a local elementary school.
"By receiving and distributing these images, Somers participated in the continuing abuse and exploitation of children," said U.S. Attorney Ryan K. Buchanan.  "The pictures and videos document the abuse of real children at the hands of depraved individuals.  Distributing those images over the internet means the most horrifying thing in a child's life is shared around the world, in perpetuity."
"Stopping predators like Somers, who collect and distribute these horrific images of children being abused, is one of our highest priorities," said Special Agent in Charge Katrina W. Berger, who oversees Homeland Security Investigations (HSI) operations in Georgia and Alabama. "We will continue to work with our law enforcement partners to ensure everyone involved in this unconscionable crime faces justice and our children protected."
According to U.S. Attorney Buchanan, the charges and other information presented in court:  In June 2019, a Polk County Police Officer, who is a member of the Georgia Internet Crimes Against Children task force, discovered a computer in Cartersville, Georgia was sharing child pornography over the internet.  The lead was sent to the Bartow County Sheriff's Office and Homeland Security Investigations.
During their investigation, agents learned that the IP address sharing child pornography was assigned to Somers.  Agents also learned that Somers was employed as an EMT and a substitute teacher at a local elementary school.  HSI agents, with assistance from the Georgia Bureau of Investigation, Bartow County Sheriff's Office, and Polk County Police Department, executed a federal search warrant at Somers's townhouse in July 2019.
Law enforcement seized and searched the computers found in Somers's bedroom.  A forensic analysis resulted in the recovery of a file that contained child pornography and revealed that Somers had downloaded hundreds of files with titles indicating they contained child pornography. Investigators also determined that Somers had attempted to remove these images from his devices to prevent discovery of this evidence.  After a trial in March of 2022, a jury of Somers's peers found him guilty of distributing and receiving child pornography.
Bryan David Somers, 43, of Cartersville, Georgia, was sentenced by U.S. District Judge J.P. Boulee to 12 years, six months in prison, to be followed by 25 years of supervised release for the receipt and distribution of child pornography.
This case was investigated by the Department of Homeland Security, with assistance from the Georgia Bureau of Investigations, the Bartow County Sheriff's Office, and the Polk County Police Department.
Assistant U.S. Attorneys Katherine I. Terry and Paul R. Jones prosecuted the case.
This case is being brought as part of Project Safe Childhood. In February 2006, the Attorney General launched Project Safe Childhood, a nationwide initiative designed to protect children from online exploitation and abuse.  Led by the United States Attorney's Offices around the country, Project Safe Childhood marshals federal, state and local resources to apprehend and prosecute individuals who exploit children. For more information about Project Safe Childhood, please visit www.projectsafechildhood.gov.