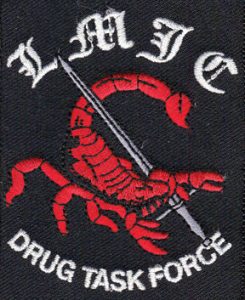 A Chattooga County store owner was arrested for selling illegal marijuana products by the Lookout Mountain Judicial Circuit Drug Task Force.
Pat Doyle, Commander of the Drug Task Force, says an investigation began after reports of convenience stores selling illegal marijuana products across the circuit, which includes Walker, Dade, Catoosa and Chattooga Counties.
According to the press release, Commander Doyle said, "the investigation revealed that a number of convenience stores were indeed selling marijuana, leading agents to apply for arrest warrants for area store owners."  According to Doyle, arrests were made Chattooga, Dade, Walker and Catoosa counties.
In Chattooga County, twenty-six-year-old Risilkumar Patel – owner of the Great Way Food Mart in Pennville – was arrested on Tuesday.  Patel is a Rossville resident, but was arrested at the store in Chattooga County and booked into the Chattooga County jail.
The illegal marijuana substances were packaged with misleadingly labels as indicating the contents were "Legal in All Fifty States" and had been "Lab Tested."  The products say that they contain no "CBD", "Hemp Flower" or "THC", but in fact, they do contain marijuana which makes them illegal to distribute, purchase or possess.
Local law enforcement are warning store owners, parents and others that the products are illegal to sell and possess in Georgia. Additional warrants have been obtained are arrests are pending.
Information provided by Lookout Mountain Drug Task Force