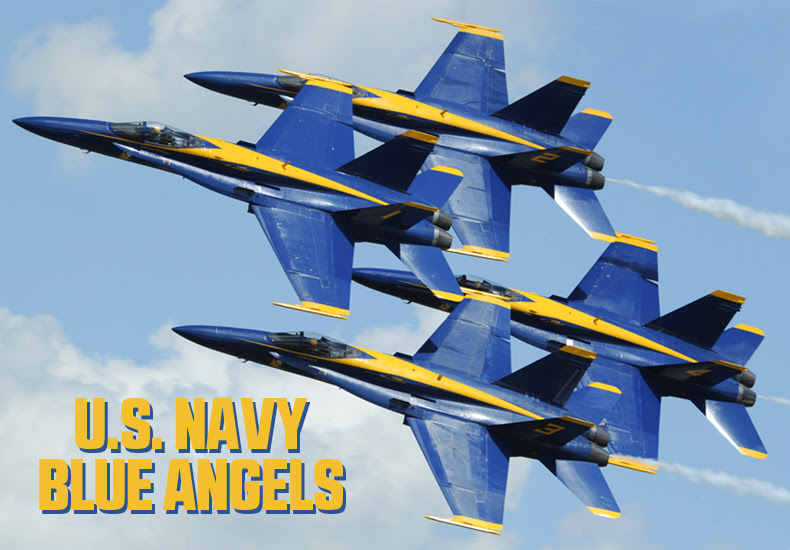 ROME, GA (APRIL 2021) The WingsOverNorthGeorgia.com Air Show presented by JLC AirShow Management will feature the U.S. Navy Blue Angels Super Hornets  and U.S. Air Force A-10 Thunderbolt II Warthog
 military demo teams. The airshow will take place this fall at the Russell Regional Airport in Rome, GA on October 30-31.
This will be the only time the Blue Angels will be performing in Georgia flying their new Blue & Gold F/A-18 Super Hornets. The Blue Angels will also debut their new USMC C-130J transport demo commonly known as "Fat Albert". The Blue Angels are internationally known for their hard charging demonstration of precision formation and close proximity flying, pushing the new Super Hornets to their limits. Performances are scheduled for both Saturday and Sunday show days.

The USAF A-10 Thunderbolt II demonstration is one of the most unique and powerful performances in the air show industry.  The aircraft offers a number of capabilities such as rapid roll rates, low and high-speed maneuverability, and short takeoffs and landings, making it an invaluable combat asset. 
The jet is designed for close-air support (CAS) of friendly ground troops, attacking armored vehicles and tanks, providing quick-action support against enemy ground forces. It entered service in 1976 and is the only production-built aircraft to serve the U.S. Air Force designed solely for close air support.  Local Georgian, Capt. Haden "Gator" Fulham from Rising Fawn, Georgia is the new demo pilot and commander for the 2021 A-10 Demonstration Team.
Make plans early, the precise flying routines make the 75th Anniversary USN Blue Angels and USAF A-10 demos a MUST-SEE at the 2021 Wings Over North Georgia airshow landing at Rome's Russell Regional Airport on Oct 30-31.
PLEASE NOTE: Advance Ticket Purchases Only — Premium Parking Tickets are very already limited and Airport Camping is almost sold out!
The WingsOverNorthGeorgia.com web site has the most current airshow information, ticket availability and airport camping reservations. You can also follow the growing list of world-class military, aerobatic and warbird performers at the official web site and Facebook page.
Wings Over North Georgia air show is an FAA, DOD, and International Council of Air Shows (ICAS) approved airshow event.
---

Wings Over North Georgia
Russell Regional Airport
Rome, Georgia
Office: (706) 291-0030