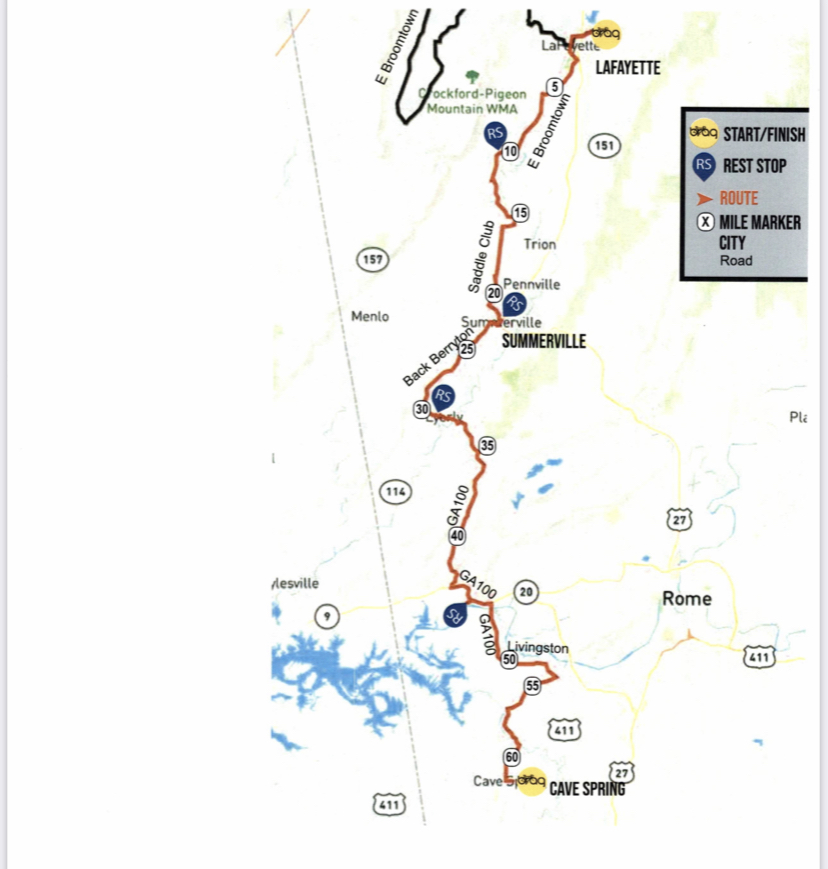 The Bicycle Ride Across Georgia (BRAG) is a not-for-profit corporation dedicated to providing affordable, family-oriented bicycle tours in and across the state of Georgia. BRAG's rides are just that — rides, not races — for young and old, beginners and experts, and everyone in between.

On BRAG, cyclists discover Georgia on two wheels, proving a unique perspective on the state's diverse landscape and small towns. Summerville typically serves as an overnight host to the Fall BRAG Ride in September, and will do so again in September of 2021, but BRAG's main event is the week-long summer ride known as the Big BRAG, which covers about 60 miles a day. Cyclists spend 7 days pedaling across Georgia on a different back-roads route each year.
Additionally, BRAG hosts 2 smaller weekend events and a winter getaway. Aside from the epic cycle routes, BRAG is popular for showcasing the best of Georgia (food, beverages, and sites) and the great post-ride entertainment and activities. The BRAG spirit keeps many riders coming back year after year to make BRAG a favorite vacation.
This year Summerville is honored to serve as a Host Rest Stop for what will be one of the most scenic, shortest, and most exciting BRAG's in memory.
Willow Spring Park will be buzzing with excitement on Monday, June 7 as approximately 1,100 cyclists will roll in for a much needed rest
stop along their 362 mile week long journey. Riders are expected to trickle in beginning around 8:00 a.m. through 11:00 a.m. at their own pace and will be welcomed into "The Friendship Capitol of the World".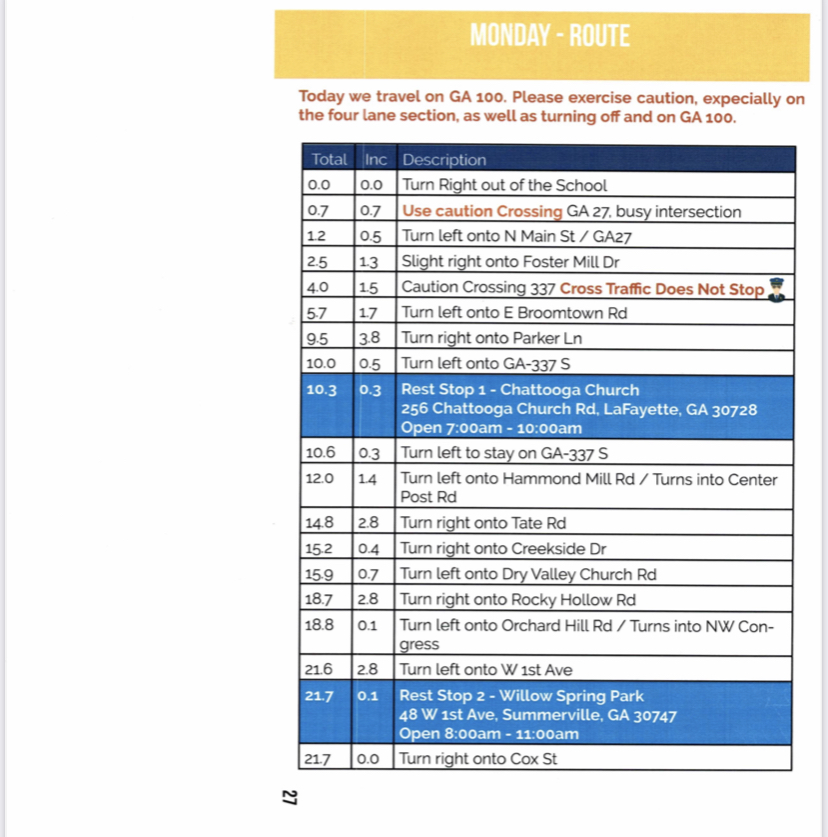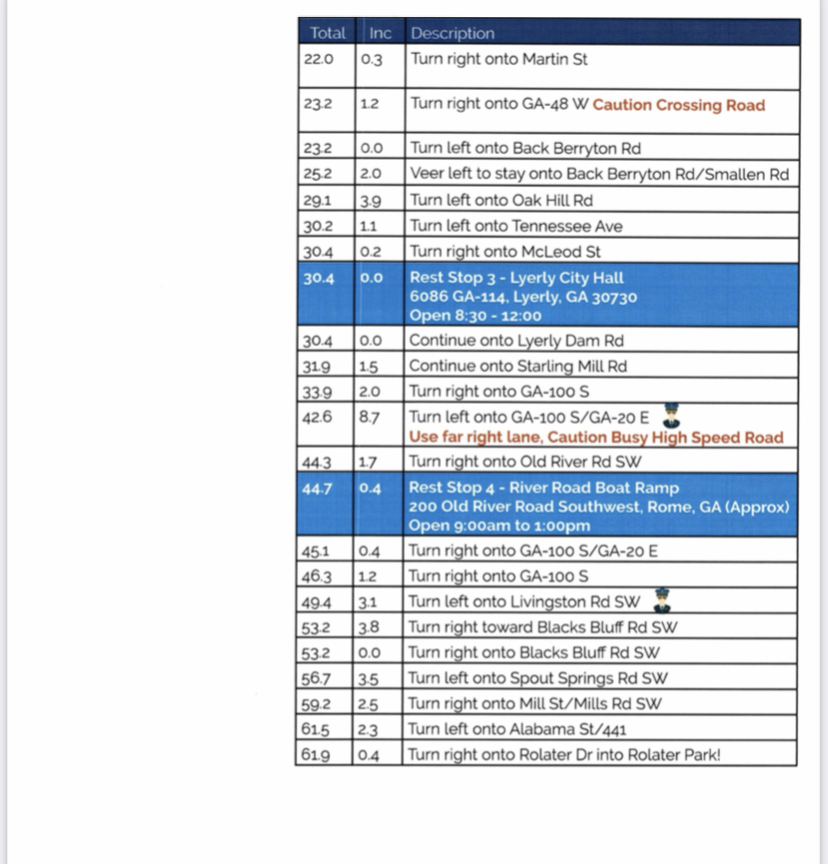 The cyclists will begin their journey on June 5 from Lookout Mountain and travel for an overnight stop in Lafayette prior to the rest stop in Summerville.
While stopping in for a much needed break, BRAG participants will be greeted by a host of Summerville Main Street Members and volunteers. Essentials for the rest stop which include ice, hand washing stations, porta toilets, water, and hydrations will be a highlight for most riders, while snacks, fruits, live entertainment, welcoming signs of encouragement and wonderful hospitality may be for others.
The community is encouraged to cheer the cyclist on and show the great hospitality that Summerville is famous for. Homemade signs and banners along the route, smiling faces and waving hands are inexpensive ways to make a big impression on the visitors passing through.
Upon their departure from Willow Spring Park, BRAG riders will head down US Bicycle Route 21 to Cave Spring, then on to Carrolton, Senoia, LaGrange, and to the final destination of Columbus on June 12.