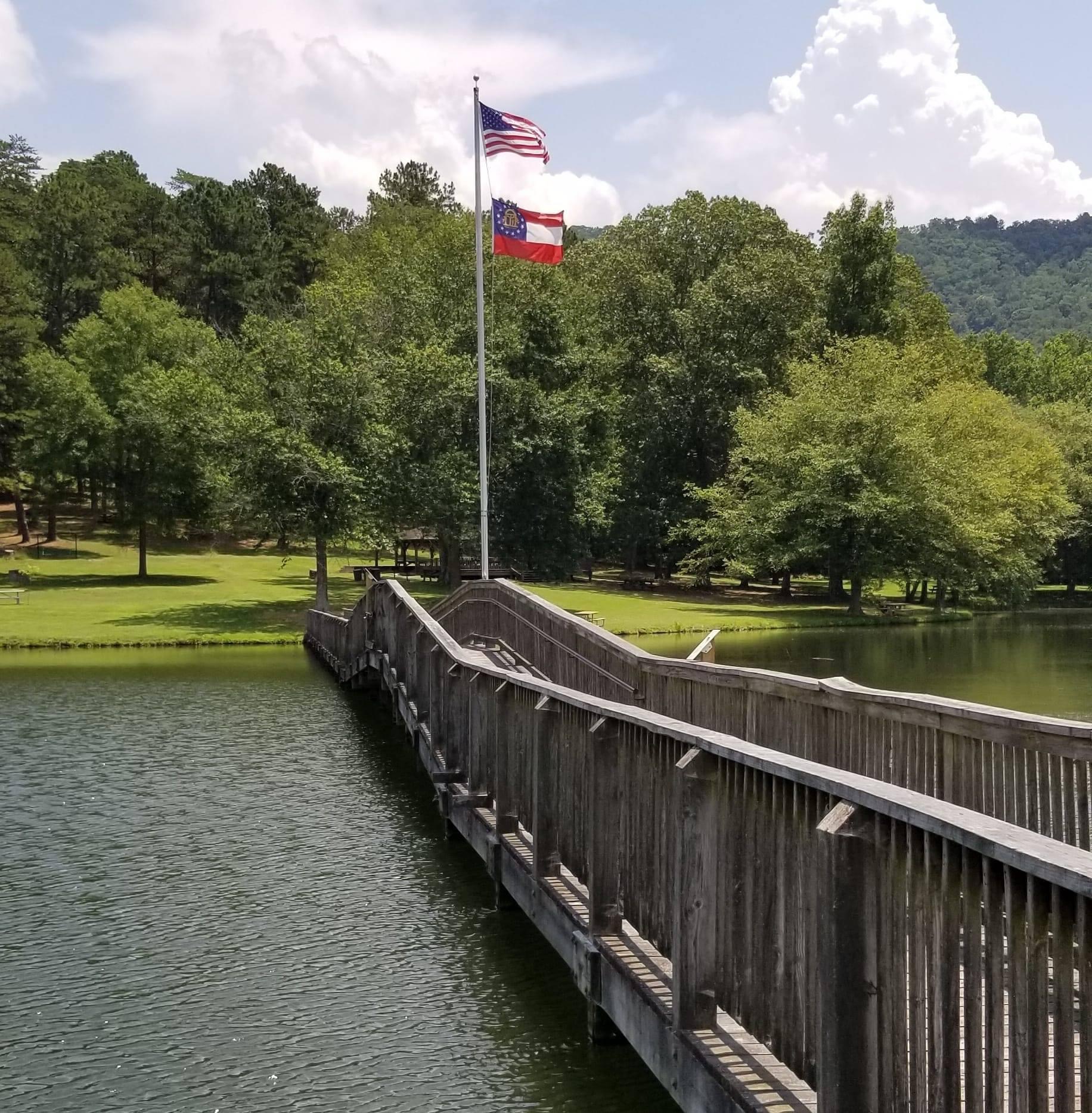 Be sure to get in on the fun at Sloppy Floyd State Park this weekend for Your State Parks Day. There's something for everyone!
On Saturday, the Fishing Rodeo starts at 8:00 and will last until 3:00. Bring your own bait and fishing equipment; children 16 and under who catch a tagged fish get a prize. There will be free hayrides, popcorn, hotdogs and cokes. Homemade ice cream will be available for purchase at $2 per cup. The food will be at Shelter 1 near the children's playground, and the hayrides will start at the playground.
Guided History Hikes to the Marble Mine will be offered at 9:30 and 11:00. Leave from the bridge.
Bring the kids for the Storybook Trail Hike that will start at 10:00. Leave from the Pollinator Garden by the office.
It's going to be a great day at the park!