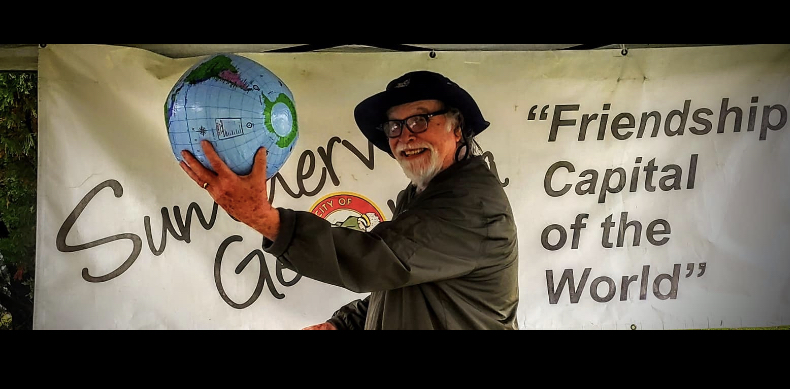 Saturday, July 30 – Friendship Festival in Dowdy Park 9:00 AM – 2:00 PM
Friendship Festival Highlights
Highlighted during the Friendship Festival will be the raising the World's Largest Flag of Friendship & Peace, food vendors, crafts, children's activities, demonstrations, a Ground Breaking Ceremony for the World Friendship Pocket Park at 11:00 a.m. and a "Foot Parade of Friendship" at 1:00 p.m. Free Friendship bracelet making will be sponsored by Summerville Main Street. Amerigroup Community Care will also host a diaper distribution starting at 9:00 a.m. (while supplies last) for new and expecting moms. Live musical entertainment will be provided by "Soulshine". The band is comprised of Jay Clark on lead guitar, Wayne Milsaps on lead guitar and dobro and Chip Rowland with vocals and guitar.
World Friendship Pocket Park Brick Pavers Project
Expanding on the Friendship Capital of The World project, Summerville Main Street is currently selling engraved brick pavers for the World Friendship Pocket Park, set for installation fall of this year. Orders for engraved 4" x 8" brick pavers will be available at the cost of $100 to individuals, businesses, municipalities, civic organizations and churches through July 30, or until sold out. Those interested in purchasing a brick paver may contact Summerville Main Street by emailing slocklear@summervillega.org or may visit the Main Street Office, located at 179 Union Street. Brick pavers may also be purchased at the Main Street booth during the Friendship Festival on July 30.