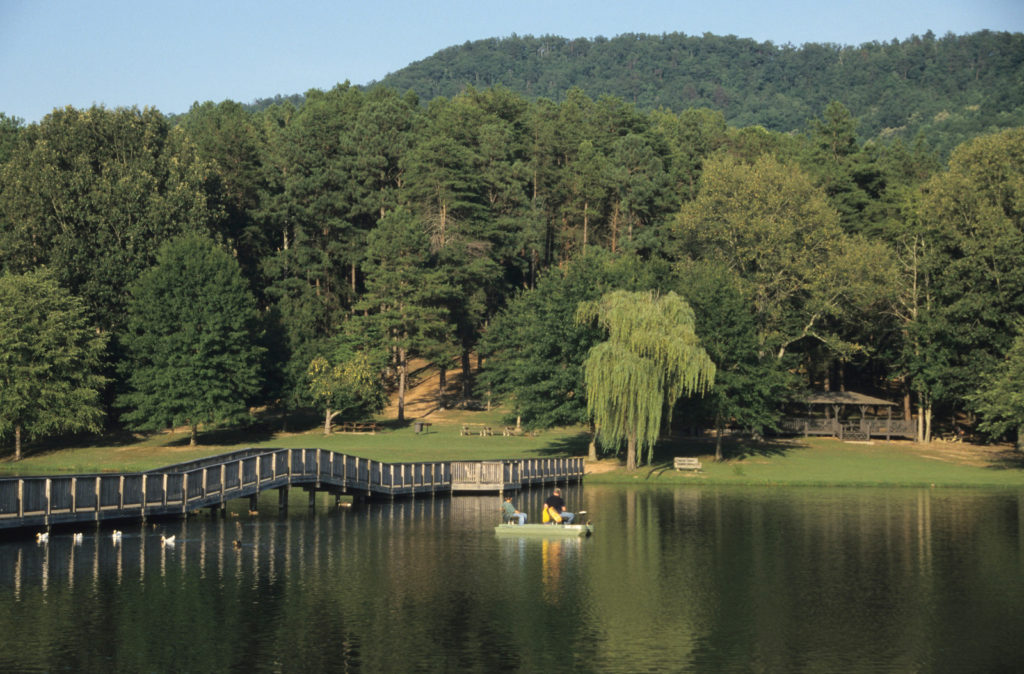 Can you believe that it's nearly mid July already? Have you been able to slow down and take some time to enjoy the great outdoors? If not, here's a great way for you to start (or perhaps continue) to enjoy summer.
Please consider joining the Friends of Sloppy Floyd State Park at your favorite state park on Saturday, July 13, 2019 for another busy Volunteer Saturday. They plan to focus on a number of activities including mulching certain areas of the Pollinator Garden,  hiking trail maintenance, and even trying something new – selling slices of watermelon. The group typically works from 9:00 am to 12:00 pm, but the watermelon sale may go until 1:00 pm for those who are interested in staying a little later to help out.
Plan on meeting at the park office at 9:00 am. Water and snacks will be provided. 
More about the Park:
James H. Floyd State Park is a 561-acre Georgia State Park located near Summerville at the base of Taylor Ridge. The park is named after Democrat James H. "Sloppy" Floyd who served in the Georgia House of Representatives from 1953 until 1974 and was from the area. Surrounded by rural countryside and the Chattahoochee National Forest, the park offers many activities, including camping, hiking and fishing. In addition, the park contains two lakes that total 51 acres and a children's playground. The Pinhoti Trail is accessible through the park.
Hike into history along the Marble Mine trail at James H. "Sloppy" Floyd State Park and immerse yourself in tranquility and the gorgeous setting of one of Georgia's best kept secrets while hiking, fishing, and boating in the state's geologically significant Ridge and Valley region.
Surrounded by rural countryside and the Chattahoochee National Forest, this quiet park in northwest Georgia offers outstanding fishing on two stocked lakes. Visitors can hike along three miles of lake loop trails and relax in swings while watching for the many bluebirds that live in the park. The trailhead to the scenic 60-mile Pinhoti Trail is only a 1.6-mile hike away.
Children especially enjoy the playground, feeding ducks from the lake's boardwalk and renting pedal boats. A small campground and four cottages are nestled on tree-covered hillsides.
---
Reservations, Accommodations & Facilities
561 Acres
2 Lakes
25 Tent, Trailer & RV Campsites — site-specific
1 Pioneer Campground — call park to reserve
Boardwalk
2 Boat Ramps
Fishing Pier — ADA accessible
2 Playgrounds
---
Things To Do & See
Boating — private boats allowed, electric motors only
Weddings — park approval required
Jon Boat, Kayak, Canoe & Pedal Boat Rental