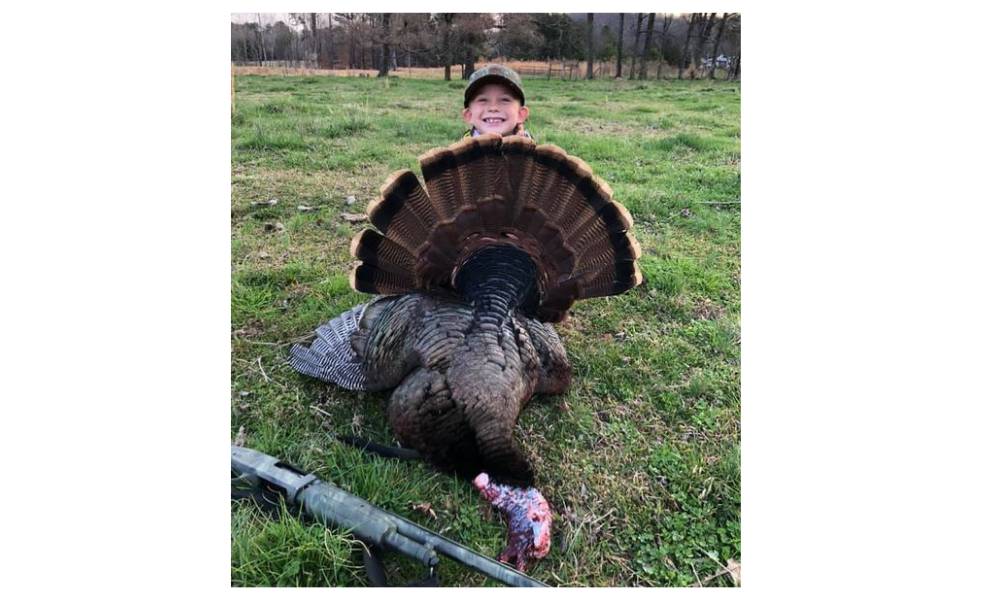 Although statewide turkey hunting season opens March 20, youth and mobility-impaired hunters utilizing private land had an early chance to harvest a bird during the special opportunity turkey season March 13-14 and 6-year-old Dannon Yancey of Chattooga County took full advantage of the head start.
Dannon was able to bag a gobbler with a 9 1/4 inch beard and 3/4 inch spurs.
Watch Dannon explain his hunt in this video
Dannon is in the 1st grade at Lyerly Elementary School. This was the third turkey he has shot, getting one in both the previous turkey seasons at the age of four, and five. He will turn seven in April. He enjoys hunting just about everything with his Dad. They hunt deer, turkey, ducks, squirrels and dove.
If you would like to try your luck at turkey hunting like Dannon, the 2021 Georgia statewide turkey season opens Sat., March 20. For more information, visit https://georgiawildlife.com/turkey-info.