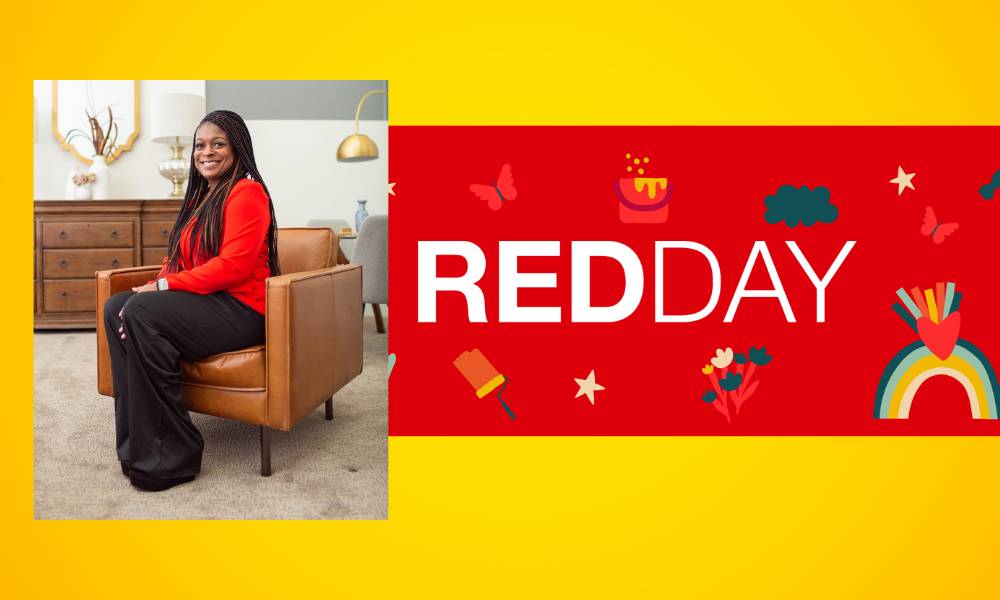 And she hopes the community can pitch in to make the day even more special for one area family.
Since 2009, the Keller Williams company nationwide sets aside the second Thursday of May to "renew, energize and donate" within the communities they serve. On and around that day, they initiate service projects in the community.
"For me to be chosen to coordinate RED Day this year is an honor. They had plenty of agents to choose from and how I was picked is beyond me," Adams said.
"Its our annual day when we give back as a company," said Adams, about coordinating this year's Red Day project. "We shut our doors and we're in the field, in the community giving back our time and our energy and our resources."
She said this year's project will be in Summerville where she knows a family that is in need of help. "Being able to give back to not only my community but a dear friend and who I look as now as a Big Sister is humbling and brings me so much joy! I love Chattooga and especially the town of Summerville and I make sure everyone that meets me knows it," Adams said.
"There is a lady that goes to my church," Adams said. "Every Sunday she brings in her five grandchildren. She takes care of all of them. She also takes care of her mother, she never complains, she never asks for help. And I know she could use it."
Adams approached the lady recently with Red Day in mind and asked what was needed most at her home. The lady replied simply that if her house could have new siding that would make her happy. She'd love to pull up to the house and see a fresh new look.
"We will start at 9am, there will be roofing and siding being done. Landscaping, painting pressure washing you name it, it will be done that day. We'll have a dumpster there to throw things away," Adams said.
The home is located at 1861 Oak Hill Alpine Rd.
When the Red Day panel at Keller Williams heard about the woman's situation and saw photos of her property they decided to take it on as this year's project.
"What we plan on doing is getting the siding done," Adams said. "But we have to go beyond that. Electrical wiring has to be redone and the roof is at the end of its life. We have to tackle that before we can start on the siding."
---
Keller Williams ("KW"), the world's largest real estate technology franchise by agent count and the U.S. leader in units and sales volume, is hosting its 13th annual Renew, Energize and Donate Day, or RED Day, on Thursday, May 13, 2021.
"A proud annual tradition, RED Day is when the heart of our KW culture shines bright, as we give back in truly amazing ways to the communities we serve," said Carl Liebert, CEO of kwx, the holding company of KW. "It's a prime moment for our more than 190,000 agents and leaders globally to give where they live."
Since May 2009, KW agents, leaders and associates have set apart RED Day to serve in a wide range of volunteer efforts with community and nonprofit partners to improve their cities and neighborhoods.
Set annually on the second Thursday of May, RED Day global activities also honor KW's 'top cultural carrier' Mo Anderson, according to Liebert. Anderson has also served as the vice chairman of the board for KW since December 2005. For a decade prior, she previously served as CEO of KW.