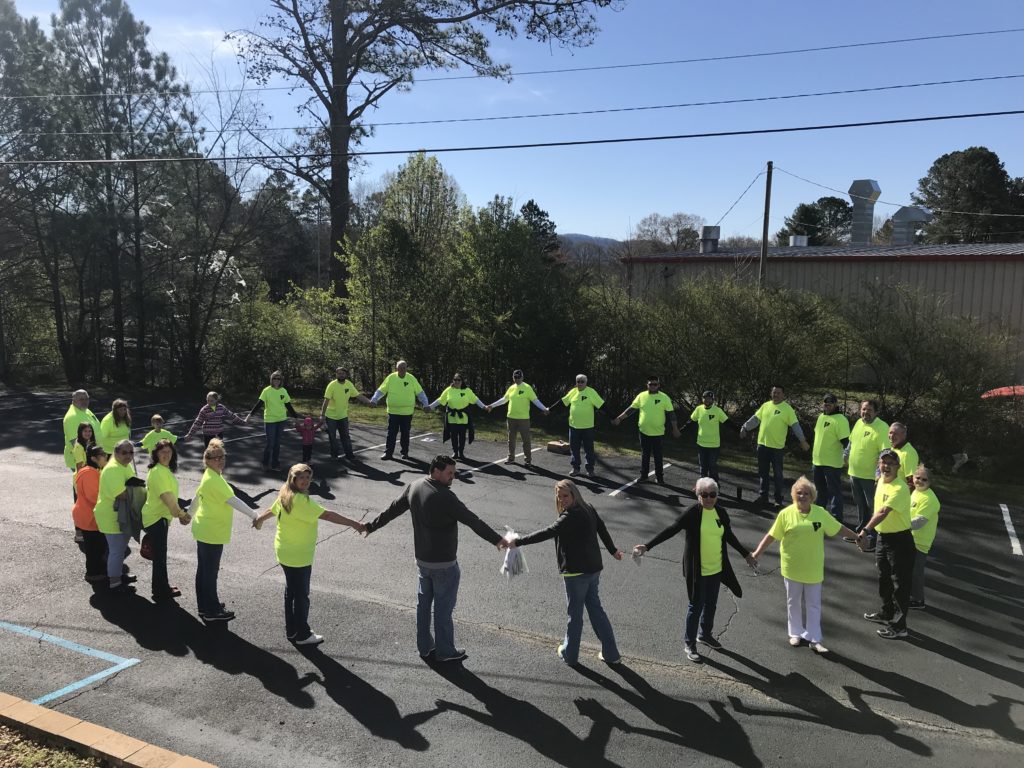 Since March 23rd thousands of doors in Chattooga County have been knocked on as part of a mission among several local churches. The mission called Saturate Chattooga is made up of men and women from many local area churches with the singular focus of knocking on the doors of all 11,300 homes in Chattooga County and spreading the Gospel of Jesus Christ to each and every man, woman and child within the county.
Tracy Espy, pastor of West Summerville Baptist Church helped spearhead the mission by connecting with Saturate USA which provided the Saturation Packs which include: Door Hangers, Multi-Language Jesus Film DVDs and Gospel Tracts. The mission is interdenominational. The focus is Jesus – pure and simple.
Espy enlisted the help of around 20 other churches in the area to work together to assist in assembling the Chattooga team and the Saturation Packs. 11,300 packets were prepared, maps of the county were made with the help of Chattooga 911 and churches organized volunteers. The volunteers began on March 23rd, armed with the saturation packets and a heart of service. If the volunteers come to house were the individual says they know the Word of God and they are believers, the volunteers will challenge the individual to give the packet to someone they feel would benefit from the message within.
Saturate Chattooga is focused on Spreading the Love of God and Meeting New Neighbors!
And they are DEDICATED TO REACHING the 11,300 homes in Chattooga County, while Saturate USA has the larger goal of 60 MILLION HOMES IN THE U.S. BY 2020.
According to
Saturate USA
, "our country needs to rediscover the message of the Gospel and we need to cry out in prayer for revival to sweep the land. United in love, and with God on our side, we can win America back to Christ."