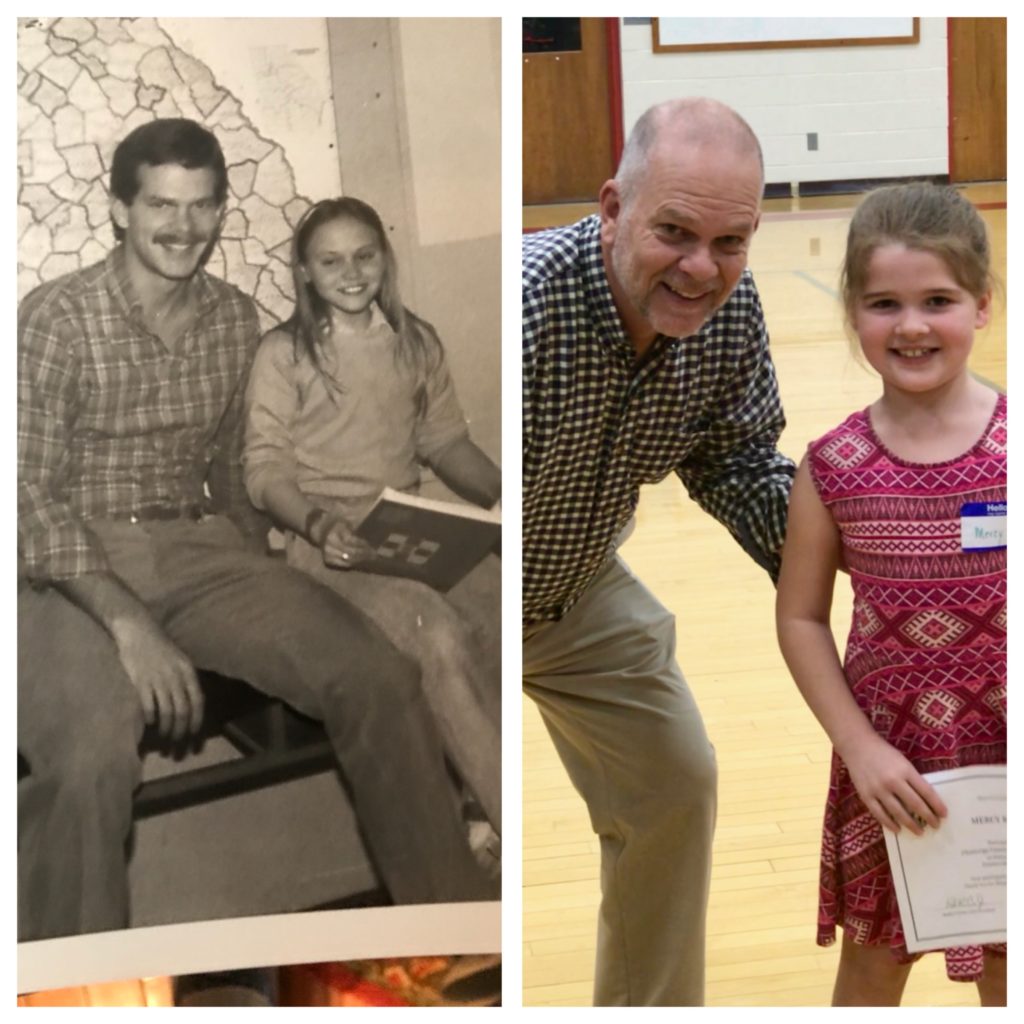 While change is sweeping through the Chattooga County school system, the pain will be personal for the students and staff at Menlo School, Principal Mark Pickle has announced he will be hanging up his whistle and turning in his paddle as he retires after 37 years of teaching and coaching.
Pickle took his first teaching job at Trion for the 1982-1983 school year, but he departed after just one year and then found his home at Menlo as the PE teacher, a position he held for the next thirty-one years. Pickle stepped into a 49% role with the Chattooga Academy in 2015, however, fading away into retirement was not possible for a man who meant so much to so many in the Menlo community. Pickle came back to Menlo for the 2016/17 school year and has continued to serve as principal for three years.
His list of career coaching accomplishments rattle off like a yearbook sports section:
JV football/Varsity football
Boys JV Basketball
Middle school tennis
Varsity Girls Basketball
High school and middle school cross country
Along with Mr Lenderman, he began the High School Volleyball Program in 2011
Rec league sports coached during Pickle's educational career (track, cross country, soccer, basketball, baseball, girls softball, t-ball)
AOG: What impact do you want to leave on the staff of Menlo School: 
MP: That they will continue to have the kids best interest at heart and love the kids first…teach second.
AOG: What led you to education:
MP: I chose education because of the impact Ed Thompson, Bill Kinzy, and Phyllis Payne from CHS in the 70's, and my elementary PE teacher Sammy Townsend had on my life! Probably I owe the most to Ed Thompson who stopped me one day after my first year of teaching (when I didn't have a desire to teach anymore) while I was biking and asked me to come see him at school one day that summer. He asked what I was planning to do the next year- I said I don't have a clue and he told me to go see Bill King and feel out the paperwork because I would have to work for him (Thompson) until I decided on some other career. Being my principal as a kid I just did what he told me to do. The rest is history!
AOG: What will you miss the most? 
MP: What I will miss the most is getting to see on a daily basis all the kids and the parents of those kids some of whom I taught at Menlo as well as the relationship that my staff and I have trusting, caring, and love for each other. I have been truly blessed. Probably 70% of the kids that go to Menlo I taught one or both of their parent(s) and 20% of my staff I taught. I am presently on the third generation of some families at Menlo!
Fond memories and regrets
Best coaching memories are coaching Renee Willingham Beasley and Andy Dunn in the 80's and helping them make it to the National Junior Olympics and Hershey's National Championships in track and field.  I will also always remember the girls who played volleyball for me over the years as well.
Best administrative memories – Being able to hire former students of mine to work at Menlo and also telling a first grade student that my real last name wasn't Pickle, but Handsome, and she could call me Mr Handsome which she did for a few days until she figured it out.
Fondest PE memories – are way too numerous to mention all of them but I will tell just a couple:
A fifth grade student's dad told him and me he could not participate in the volleyball tournament at school under no condition because of an bad leg injury. The student brought a forged note the day of the tournament stating "Cash can play in the volleyball tournament". Obviously, he had written the note but I told him at least he was smart enough not to forge his dad's name to the note. His mom and dad thought it was hilarious.
Another fond memory I have is of a 4th grade girl who had always participated in PE when she was younger but had begun to shy away from being as active as she had been in her younger years. I said to her "if you don't participate in PE instead of becoming too girly you will have to flip burgers the rest of her life." She started crying and said "I don't want to have to work at McDonalds all my life."
Biggest regret was when I gave up coaching the volleyball team after the 2014 season and I personally disappointed a group of 5 girls that I had diligently worked with for several years that I later nicknamed the Fab 5 because of their loyalty and hard work toward the sport. They have not forgiven me yet.
What led you to retirement:
It had been on my mind for a while – after much prayer I felt like the timing was right. I have thoroughly enjoyed my tenure as a principal and have gained a new appreciation for teachers and all the work and time they have  given over the years. My staff has been tremendous and they have helped and continue to make Menlo what it is today. I will always cherish the Menlo memories and the people of the community and be indebted to Jimmy Lenderman and Jared Hosmer for giving me the chance  as a principal.
Plans after retirement:
I will dedicate more time to my wife since she has always supported me during my career at what ever I chose to coach or do. I will work part time somewhere – I can't sit still! Other ideas of mine are hiking the Appalachian Trail from beginning to end and to bicycle across the US with my old riding partner.
Courtney Hosmer Driskell was one of Pickle's students who went on to be his colleague. Driskell shared some of her memories of Mr. Pickle with AllOnGeorgia
"When I was in elementary school we still received hand written report cards and there was space for the teachers to write notes. He wrote that I should not be allowed to wear make up or talk to boys and only focus on sports.
Every time I've ever had stitches, Pickle was involved.
Pickle was my basketball coach at every age milestone. I remember him calling me fearless even for my small size (I was always the smallest on the team) and the last words during every time out to me would be to take the charge…that landed me a separated shoulder in middle school.
On a more serious note, Pickle taught me at an early age about having goals and what it meant to work at not only achieving them but also surpassing them. Of course the goals he and I made were always basketball related. Agility and speed. We practice every day during PE and often after school. He would show me video and would time me, pushing me to be better.
For a big part of my adolescence, he was my hero and no ones opinion or advice mattered more than his. Of course this also led to me wanting to be pistol Pete when I grew up. As a principal, I admire Pickle because of his love of learning. Not just student learning. He, himself, has a thirst for knowledge and it's contagious. I also love that he's old school just enough to still have fun. He will truly be missed at Menlo."